Attract The Right Job Or Clientele:
Note: Divyang Metaliya, Business Consultant at FactoHR, India, provides today's Blog.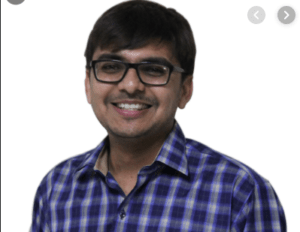 Divyang is an H.R. and Payroll Software solution provider, and a creative business strategist.
_________________
Like most salespeople,you, too, might have faced a dilemma of cross-selling in your career while dealing with prospective clients. Time and again, we go through dry spells and wonder how to hit our quota at any given period.
Consider the following question: For new acquisitions, should you invest your time, energy, and resources only for core products and accept rejection as it is? Or, is it better to offer something else instead of letting them walk away?
Are you familiar with cross-selling strategies for prospective buyers?
The facts show that keeping a repeat customer happy is far less expensive. Developing new clients can cost anywhere between 5 to 25 times more. Source: Harvard Business Review.  
Adding new customers is a costly yet essential activity. No one can guarantee a 100% conversion ratio. But there is something you can get back most of the time. Cross-selling could be a breakthrough if you aren't already using it to your advantage. Especially if you are zeroing in on newer clients, cross-selling keeps the numbers fluid.
Before you give up on a prospect, test the theory of cross-selling; you may surprise yourself.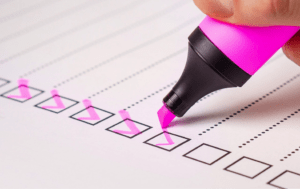 The Difference Between Up-selling and Cross-selling
First, let's examine the gap between upselling and cross-selling. They have been confusing sales executives for a long time. Consider this example of a sales rep for an automobile showroom pitching to sedan clients:
Up-selling: Would you like to check out our latest SUV, which falls in the nearby ballpark?
Cross-selling: I'd recommend using leather upholstery instead of fabric seat covers for better durability.
When you pitch a completely different product with premium features, is known as "upselling."  Who;e providing additional value to the same product with auxiliary sub-products to complement user experience is known as "cross-selling." The offer provides extra value for new clients in case they aren't looking for your primary solution directly.  In most cases, this strategy works wonders as they also end up buying the core products sometime in the future.
What You Lose When Missing Out On Cross-selling
The entire marketing effort goes in vain. Although the prospects are looking for your other products, you walk away with empty hands. Often, incidents like these lower the morale of sales reps and burden the budget to a large extent.
Cross-selling can keep the prospective clientele engaged and potentially encourage references. Leaving the table without pitching something interesting also hurts your rapport and market reputation at large. Buyers also appreciate domain knowledge. Missing out on the cross-selling effort can damage opportunities. You not only lose your invested money but also the business you would have received by putting in a bit of extra effort.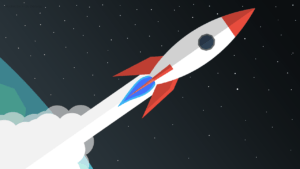 Advantages By Going The Extra Mile:
Referrals, Leads, and Profile Building:
Whenever you make an extra effort in understanding the buyer persona, and requirements of the prospect, you can find gaps in their existing business model.  These gaps serve as sweet spots to place your products and earn revenue.
The same people may introduce you to another potential buyer and their professional groups. You can either gain income or leads from most of the people you approach while ultimately building an admirable brand.
      2.  Campaign Success and Collective Profitability:
The revenue may not come immediately. But on the retrospective note, it facilitates mapping of the client base. If you can sell extra value additions, it reduces the burden on the budget. Usually, these items are sold as resellers or on a commission basis. As a result, the revenue generates without any direct involvement in most of the processes. Consumables often fall under this category and create a recurring stream of income. All of these factors lead to higher profitability.
     3.  Brand Development and Client Education:
Many times, we come across situations when the prospects aren't aware of our products. Approaching them with cross-selling activities will not only generate revenue from complementary products but also educate them regarding your main products. Who knows if they will turn out to buy your core products in the future? Whether you make a sale or don't, you can surely develop your brand image by educating clients.
Breaking the ice: How and where to start
• Identify the customer's nerves:
Many folks confuse cross-selling with annoying sales tactics. Instead, start with healthy conversations about their business processes and understand the customer journey.
• Emphasize relevance and play the consultant: Push beyond common sense.  Be knowledgeable of the business practices on the customer's end. Then demonstrate how your solutions may apply. Informative guidance backed by dependable track records will leverage your reputation as a consultant.
• Place the product as a utility cum asset:
For a prospective buyer, with a low budget, who is looking for cloud-based ERPs, sell separate payroll software. Engage first in a meaningful conversation for all.  The cross-selling activities benefit when solutions are accepted as assets instead of utility items.
Summing Up
Not everyone has the budget for a cross-sell, or they may not see enough value. Instead, devise a process to analyze opportunities. Not every cross-selling opportunity churns profit. A study from D. Shah and V. Kumar, Georgia University, concludes that 20% of cross-selling clients are unprofitable.
Developing rapport with new clients includes:
Mapping the territories

Understanding the market
The cross-selling strategy adds meaning to your marketing and sales pursuit. Extra income is your reward for a job done well.
Today's Blog is provided to help you achieve the Smooth Sale!
RESOURCES FOR PERSONAL AND BUSINESS GROWTH: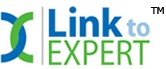 "It is not who you know – it is who knows you and what your expertise can do for them plus understands the value of hiring you." 
A one stop platform for both your social connections and marketplace.  Sync and syndicate your apps.  Showcase your talent, brand, and offerings; connect, and earn money. Click this link ~ No cost to join!


Powered by Intellum, providing expertly curated content on the most sought after topics.