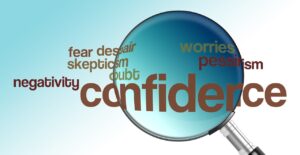 Do You Welcome Obstacles to Overcome?
Advising someone to be fearless is easy. However, with the many obstacles we each face, it becomes necessary to step up to the fact they will not fade away but instead continue. The dilemma begins if we give up; nothing resolves, but if we continue, it may be a highly challenging road ahead. The question becomes, Do you welcome obstacles to overcome?
It was a privilege to be a guest on the podcast, 'Show Up As A Leader,' hosted by Rosie Ward and her team, Lisa Rosemeyer and Stephanie Hicks. We shared some of our worst experiences and the lessons we learned to boost our careers and lives forward. Feeling sorry for ourselves accomplishes little, but when we are willing to dig deep to comprehend 'what just happened fully,' we can take those learning points and use them to advance.