Attract The Right Job Or Clientele
Note:  Elaina Zuker, CEO Elaina Zuker Associates, provides today's guest post.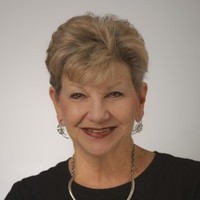 Just because you're working alone – You don't have to work by yourself
Peer mentoring keeps the motivation on high.
We're all "remote workers" now – confined to our laptops, either working on our regular jobs, or freelance, or "gig" workers. How do we stay motivated, on purpose, and productive in our new "virtual workplace"?
Imagine that you had a "guardian angel," similar to a coach by your side, cheering you on, keeping you on target.
Wouldn't it be nice to know there was someone in your corner who was committed to helping you?  Someone you trust, contributing to your success, without judging you or without ulterior motives?
That's what I call a "Peer-Mentor."  The idea is a new twist on the traditional mentoring model. Peer Mentoring is a combination of two popular trends (networking and mentoring) regardless of the business or career in which you are engaged.
Peer Mentoring is a process through which people identify their own resources and those of others.  They then create specific strategies for mutual goal achievement. It is a new adaptation of the age-old concept of reciprocity practiced by all cultures. Usual reciprocal practices are implicit, whereas the Peer-Mentor contract makes the agreements explicit. The participants barter resources (skills, contacts, technical expertise, advice, counseling, criticism, etc.) with each other as needed.
This model encourages the development and organization of one's readily available resources to include personal, business, and social, based on mutual support. It is very different from the "I can do it myself through gritted teeth" attitude.  
I believe most people find going it alone highly challenging in practice. The Peer-Mentoring technique challenges the myth that isolation is a necessary companion of success. Peer mentoring keeps the  motivation on high.
Every peer is, then, both the mentor and the protégé. Complementary skills and needs form the basis of this system of pairing. The pair becomes a relationship for support, guidance, and resource-sharing to achieve each individual's goals.
The Peer-Mentor relationship is not about friendship or being "similar." It is structured around a written contract between two people. The contract specifies, in detail, the goals each person has. It further details what strategies she will use to achieve them. The targets, timeframes, and measures, metrics, and indicators by which she will know when the goals are reached are all-inclusive.
The operative word is "peer," someone at one's level, and not necessarily a senior or superior person in rank or position. The role of the Peer-Mentor is to keep the other on target by doing the following:
Help push through the fears, internal blocks, and procrastination.

Believe in the other, even when she does not believe in herself.
Each participant agrees to receive and provide the support, counsel, sponsorship, and advice that is designed specifically for each contract. Each agrees to an exchange in what both parties consider to be a fair trade. The partners must be explicit, describing clearly what they expect of each other and how they will know when they are living up to their ends of the partnership. The feedback they give each other will focus on being objective, positive, and specific.
Suggestions for improvement are requested, not given without solicitation. Each person is to deliver the criticism constructively and specifically while focused on the behavior and not the person. In the end, peer mentoring keeps the motivation on high.
Each partner's goals and objectives are spelled out clearly and explicitly, so each knows what the other means. Then, each partner designs strategies or activities to achieve those goals with specific indicators to measure success: "how will I know when I'm there?" The goals are the "what" – the strategies are the "how."
Your Peer Mentor's role could take a variety of forms. For example, she may be more politically savvy than you. She might help you figure out which projects would get you the most visibility in your organization. She may help you understand how to influence your supervisor, or those who have say over your career and salary review.
Similarly, your Peer Mentor could help you rehearse the talk you will have when you sit down with your boss. If you're in business or professional practice for yourself, your Peer Mentor could help you with your sales technique, financial planning, or advertising strategies.
The Peer-Mentor model is that the partners have an investment in and commitment to each other. There will undoubtedly be conflict, diversions, and distractions at times, but this is perfectly natural in an intimate and committed relationship.
There are several steps in finding the right Peer Mentor for you and your needs. Next is getting to work towards achieving your separate goals.
1. First, set a goal. It can be a short one-month goal, such as a small bite out of a longer, one-year goal.
2. Then, identify, "which skills, resources, contacts do I already have that will help me achieve that goal?"
3. Ask and answer, "what skills, resources, contacts, assets will I need to achieve my goal?"
4. Reach out among your networks to identify a person(s) who has some of the skills and assets you need and might want some of the skills you can offer. It's much more challenging in these days of "voluntary isolation." You aren't going to networking meetings, business conferences, social gatherings, etc. So you'll have to be more creative in your "search." Think about your online networks such as LinkedIn, Facebook, Integra, friends of friends, and colleagues.
5. Discuss the basic idea of Peer Mentoring and its principles. Everyone is to have a clear understanding of what this involves. And then assess what you each bring to the table, what you each need, how much time, effort, and resources you each want to offer, etc. The more explicit you are at the beginning, the better chance you have to make this process a success.
6. Finally, make a simple Contract-Agreement with each other. Each person articulates their goal, such as what "assets" they already have, and what they still need from the other.
Last, participants writes down how they will help each other, and how they will measure the "help." They will also discuss when they will "meet" on the phone or video chat to discuss progress and make plans for the next chunk of time.
To learn more, and for detailed instructions on each of the above steps, visit Amazon and Read, 'Swift Kick in the Can'ts – the New Peer Mentor Model for Success Now.'  For a limited time – it's $4.99 + ships from U.S.
Today's Guest Blog is provided to help you achieve the Smooth Sale! 
Click here to Visit Elinor's Amazon Author Page
RESOURCES FOR PERSONAL AND BUSINESS GROWTH: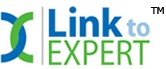 "It is not who you know – it is who knows you and what your expertise can do for them plus understands the value of hiring you." Visit LinktoEXPERT.
Women's Information Network (WIN) is an education-and-event-based Global Community of Women Helping Women Live Their Best Lives through Celebration, Self-Improvement, and Service.
A one stop platform to build your marketplace and grow social connections.  Sync and syndicate your apps.  Showcase your talent, brand, and offerings; connect, and earn money. Click this link ~ No cost to join!


Powered by Intellum, providing expertly curated content on the most sought after topics.