Breaking Barriers
"Believe, Become, Empower"
International Best-Selling and Evergreen Author, Top 1% Influencer,
Inspirational Speaker

Elinor Stutz broke through barriers long before doing so was popular. Against all the odds, she defied the theme, "women can't sell" to become the top producer at every company she ever worked, all the while ignoring attempts to get her to quit.

Eleven years later, I lay motionless on a stretcher with an irreparable broken neck. Two visions appearing before me, and a brilliant gold light encasing my entire body, gave me reason to believe I would recover. I whole-heartedly knew I was about to embark upon empowering audiences far and wide. In the moment, I negotiated a full recovery with the promise to be of service. The surgeon and hospital staff anointed me with the title, "The Walking Miracle." 
As the CEO of Smooth Sale, Stutz adapted the motto, "Believe, Become, Empower." Believe in yourself; Become the person you envision; Empower your audience to do the same. Stutz is on the Social Media Committee for Inclusion Allies Coalition devoted to Diversity, Equity, and Inclusion. 
Nice Girls DO Get the Sale: Relationship Building that Gets Results is an International Best-Seller and is Evergreen – Among the classics! 

Stutz and her book were featured in TIME Magazine and ABC-TV 'View From the Bay,' 

Her second book HIRED! has helped many secure their desired jobs.

The Smooth Sale blog is rated as a Top Sales Blog.

2021 Kred declares Stutz to be Top 1% Influencer 

CEO Magazine Declares "One of the brightest sales minds to follow on Twitter"
Content Contributor for: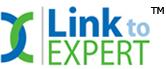 Multiple Articles Published by Entrepreneur Magazine: https://www.entrepreneur.com/author/elinor-stutz
Articles Published by U.S. News and World Report: https://www.usnews.com/topics/author/elinor_stutz
CIO Views: Elinor Stutz: A Pioneer Sales Leader : https://cioviews.com/elinor-stutz-a-pioneer-sales-leader-keeping-a-unique-stance-on-generating-sales-7/
"It is no use walking anywhere to preach, unless our walking is our preaching."  When I think of Elinor Stutz this quote comes first and foremost to my mind. Elinor is an amazing example for me as I continue to grow and expand in my own business! Not only is she the perfect client, but also, she is often one of those people that I feel that I should be paying instead of the other way around. Just reading her writing, getting the opportunity to listen to her trainings and speaking with her regularly has been such an incredible gift in my life. Many times, in life, people teach one thing and practice another in their own lives. Elinor most definitely not only teaches but also walks her talk. If you are looking for someone to help guide you in your business to reach new heights and levels that you can only imagine in your mind, then Elinor is my recommendation. She has all the elements of success that I have found to be necessary in today's unstable climate. She is Honest, She has Integrity, She is Committed 110% to herself and her own business and She clearly understands the importance of Collaboration and uplifting those that uplift others! All my respect and Love,
~ Malathy Drew, Founder of Whispering Energy