Speaking with Talented Podcast Hosts
Motivate and Inspire Audiences
Inspirational / Motivational  Speaking Topics Sampling:
Believe, Become, Empower
Build A Global Audience that Fuels Sales
Sales On A Higher Plane
Elinor Stutz Encourages Audiences to Stand Up!
Stutz' incredible journey begins with a surgeon's prediction of paralysis due to a broken neck.  But two visions convinced Stutz to fight for her life using belief, vision and sales skills.  Four days later she walked out of the hospital with a revised vision for empowering others.  Audiences are brought to their feet providing standing ovations.
Breaking Barriers and Defying Stereotypes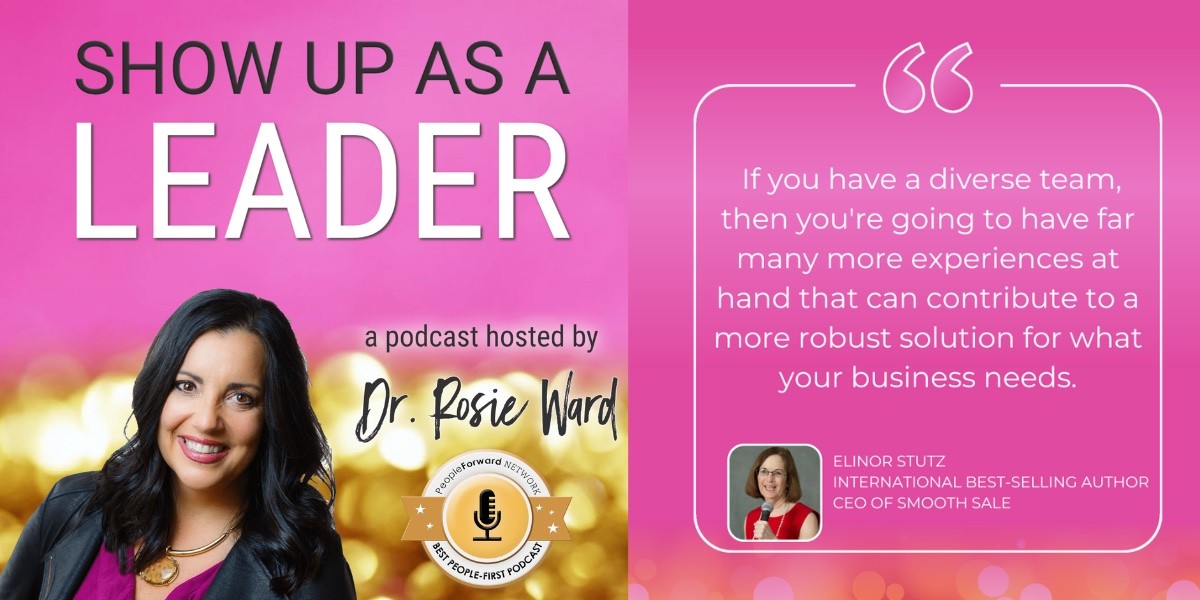 Navigating Racism and Inclusion, Host Simma Lieberman
Sell Like Her, Host Thilaga Kumar
The Sweet Sounds of Success, Host Sue Wilhite
Club 10M Plus Podcast, Host Christa Atwood
The Breakthrough Show, Host Jessica Dugas
Outside Sales Talk, Steve Benson, CEO of Badger Maps

Predictable Revenue, Host Sarah Hicks
The Salesman Podcast, Host Will Barron