Attract the Right Job Or Clientele:
It never ceases to surprise me when individuals and companies are continually repairing issues. Nothing hurts the bottom-line more than repeating the same steps over and over again without seeing improvement. The situation applies to both social and business processes.
My Story
In the business frame of mind, the better solutions cost more money, and budgeting is a requirement. However, when one implements a cheaper solution, usually the fix needs to repeat multiple times without an end in sight. Given the valuable time wasted, the more expensive solution often turns out to be more cost-effective.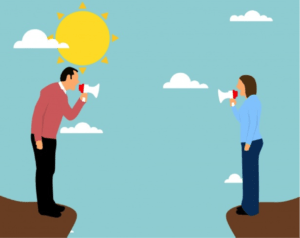 Three examples that require continually repairing issues:
1. A beautiful condominium building overlooking the San Francisco Bay featured balconies for homeowners to enjoy. But the cheaper construction materials used entailed an unfortunate mishap. The balcony was located on the sixth floor. One day, it came crashing down to the central patio where people gathered. It was fortunate that no one was killed.
The construction company had to pull resources together to fix the patio that fell. And then they were required to reinforce all of the rest. The poor craftsmanship certainly didn't help their bottom-line. And had there been bodily injuries, most likely they would have been put out of business.
2. Countless times in corporate, sales managers would say, 'we can't afford it,' or 'we can't compete, do your best.' If the best is not up to par with what clients want, but other vendors can provide it, the sale is already lost. Sales representatives are unable to do their best in this type of environment. The bottom line is impacted twice due to the lost sale and typically the lost employee who resigns.
Entrepreneurs have the burden of responsibility. On occasion, some will attempt to take short cuts on procedures to get to the sales more quickly. The problem is, invariably, those shortcuts lead to problems. The downward spiral continues with the issues adversely affecting clientele who choose to go elsewhere.
3.  A current example is that of a DC Metro area line that was slated to begin operating soon. Only it was discovered that inferior quality materials were used to lay the tracks. According to wtop news, Metro's inspector general last week raised new concerns about ongoing repairs.
Concerns include incorrect rock supporting tracks in the rail yard, concrete panels framing stations and improperly installed switches. On Tuesday, Fairfax County supervisors expressed full support for Metro in holding off on accepting the line until the issues are addressed, even if that means a later start for rail service. It is already almost a year behind schedule, losing money every day.
I find it interesting that salespeople are told in training to never 'wing it' yet that is precisely what many companies do. It's well-worthwhile to research projects ahead of time and obtain a reasonable quote for doing things the right way upfront. The goal should be to avoid the need to be continually repairing issues.
Revenue Grid Does The Opposite
A far better approach was introduced to me this week; meet RevenueGrid. Never miss your revenue targets ever again RevenueGrid is a Sales Engagement platform that maximizes return on every customer engagement through unique, account-specific Revenue Signals and automated outreach. It is worthwhile to spend time researching the possibilities.
For more insights read:

Your Story: Are You Continually Repairing Issues?
It's challenging to admit guilt about continually repairing issues or cutting costs that prove to be senseless. To remain in business, coming to terms with the lessons will get you to the next level.
When you take time to review recent difficulties, avoid the temptation to beat yourself up. Doing so wastes times and accomplishes nothing. Instead, after recognizing where the errors are, create a plan to address all of them.
Should you have employees, gather everyone in a meeting to get their input:
Ask how they each may have been impacted.

Get suggestions for further improvement. 

Receive their opinions without judgment for everyone to feel valued
Often, you will hear original ideas that may work far better than what you have in mind. Diversity in thinking usually provides a broader scope for a more refined and focused solution.
Given the goal is not to be continually repairing issues, by making the topic a team event, you will increase loyalty. Doing so, you will also cut down on the flow of employees leaving. Your guidance for problem-solving will help improve business and your bottom-line.
Sales Tips: Are You Continually Repairing Issues
Every month review the issues in need of fixing

Check whether the concerns are repeating

Determine if the higher cost is related to repeated repair issues

Research additional ways to resolve problems

Ask employees and peers how they address similar problems

List all of the possibilities for a long-term fix

Prioritize the components for a robust solution

Work out a budget with a timeline for completion

Monitor the results and tweak where necessary

Celebrate Success!
Today's Blog is provided to help you achieve the Smooth Sale!
RESOURCES FOR PERSONAL AND BUSINESS GROWTH: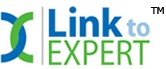 "It is not who you know – it is who knows you and what your expertise
             can do for them plus understands the value of hiring you." 
A one stop platform for both your social connections and marketplace.  Sync and syndicate your apps.  Showcase your talent, brand, and offerings; connect, and earn money. Click this link ~ No cost to join!


Powered by Intellum, providing expertly curated content on the most sought after topics.
  HubSpot Sales  "Sell More and Work Less!"
Sales Hub – Direct OFFER: Inbound Selling Guide