Attract The Right Job Or Clientele:
No doubt your manager is asking, 'are you on target for this year's finish line?' We sometimes feel like we are competing in the Olympics with a laser focus on the end goal. Stress builds due to all of the pieces needing to come together as one.
Make your end-goal the primary focus.  Leave the noise behind.
My Story
Often, the more significant sales do not finalize until near the end of the year. Bureaucracy requires multiple departmental meetings and verification of budgets to conclude business. The red tape makes it a necessity to have a variety of companies in the sales pipeline.  
How Do We Remain On Target for This Year's Finish Line and Leave the Noise Behind?
We often find ourselves running a million miles, but in varying directions. Doing so removes the possibility of going as far as we desire. There are two pre-steps for reaching the million-mile mark. Focus on the top activities that are more likely to help you succeed, and eliminate those that won't. It's the only way to remain on target for this year's finish line.
There is always "something" in everyone's have-to-do list that resembles dreaded drudge work. We drag our feet, knowing it needs to get done, but it just isn't the type of work we prefer to do. So we push off the 'have to' for yet another time. The better route is to master the marathon by taking care of whatever our drudgework may be to move past.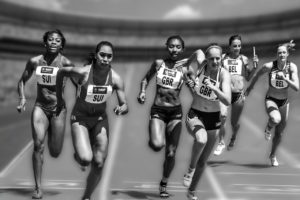 Suggestions For Hitting Our Target
CRM Database. Commit to loyalty to your CRM database. It will keep you on track for what needs your attention each day. It prevents us from ignoring the follow-up.
De-clutter. Each evening take the time to delete old emails and files that no longer need your attention.  
Running Task List. Prioritize and create a list of everything you need to do. Every day eliminate what is complete and add the new.
Reset Goals. As we become efficient, we achieve goals more quickly. Continually reset weekly, monthly, and quarterly goals.
For More Insights Read:
Your Story: Are You On Target For This Year's Finish Line?
Below are a few suggestions for you to consider during year-end to fast track business in the New Year.
Cleanup Time: On Target For This Year's Finish Line
Accounts
Should you be inactive on some sites, consider removing your profile. Un-follow those who are inactive. Your best strategy is to match with other active people, or else your activity is pointless.
Email
Massive junk mail is a burden. Arrange your in-box so that you can quickly scan the subject line to know whether to delete or not. Any email appearing to be a scam, mark as junk.  
Data Backup
Before any deletion, install a cloud service for backup to prevent loss of documentation.
Online Profiles and Account Settings
Is everything up to date on each profile for you and your business? Keep search engine optimization in mind.  Each account is to reflect your most current information, including recent achievements.
Contact Forms
It always surprises me when companies hide their phone numbers and other contact information. It discourages visitors from inquiring about services. Follow  the sales philosophy, "make it easy" for others to say, "Yes!"
Profile Pictures
How old is the picture shown on your profile page? Another sales motto is, "People buy from people they know, like and trust." Intuitive people can look at a picture to know whether there may be synergy. The photo represents you. It becomes an underlying marketing and sales tool. Some will refuse to do business with those who don't accurately display themselves. 
Cleanup: Strengthen Your Bottom-line 
The time commitment devoted to cleanup proves to be well-worthwhile. The return reward is in future efficiencies and attracting interest in your work.  You will be more likely to be on target for this year's finish line.
Should any of the above suggestions be missing from your best practices, realize that we are always on a learning curve. Incorporate the ideas today that may influence more business. And keep the new year in mind as you complete transactions this year.
The increase in efficiencies provides another benefit. Reminders of follow-up and furthering the conversations offer opportunities to reconnect with prospective clients. By the last quarter, more people are ready to purchase. Your cheerful hello, and inquiry about the upcoming holidays, will initiate a welcoming conversation.  
The above suggestions are likely to add an increase in your sales volume. You will be in position and on target for this year's finish line.
Sales Tips: On Target For This Year's Finish Line
Examine all aspects of business

Eliminate what is not working well

Leverage the strategies that produce the best

Every morning and evening review your database for follow-up notes

Begin calling active prospects and clients

Clean up all files to get a head-start on the new year

Call the people who come to mind to learn what's new on their agenda

As conversations develop, ask if there is interest in meeting

Examine possibilities from multiple perspectives to find a preferred solution

Celebrate Success!

 
Today's Blog is provided to help you achieve the Smooth Sale!
RESOURCES FOR PERSONAL AND BUSINESS GROWTH: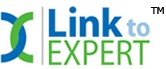 "It is not who you know – it is who knows you and what your expertise can do for them plus understands the value of hiring you." 
A one stop platform for both your social connections and marketplace.  Sync and syndicate your apps.  Showcase your talent, brand, and offerings; connect, and earn money. Click this link ~ No cost to join!


Powered by Intellum, providing expertly curated content on the most sought after topics.
  HubSpot Sales  "Sell More and Work Less!"
Sales Hub – Direct OFFER: Inbound Selling Guide