Photo by Geralt via Pixabay
Attract the Right Job Or Clientele:
Are You Ready To Move Your Business Forward?
Our collaborative blog offers insights into the question, Are You Ready To Move Your Business Forward?
Are you trying to decide whether your business is ready to move forward? We will let you in on a little secret here and tell you there is no way to be 100% sure. But it is necessary to take your time and review everything piece by piece to make an informed decision.
Beware that if you are constantly waiting for a sure answer to jump out and hit you with surprise, it isn't going to happen. Below we provide some of the necessary considerations before choosing the next step forward on behalf of your business.
_______________________________
Move Your Business Forward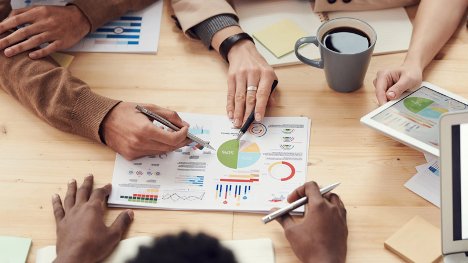 Picture Location – CC0 License
The Demand Is There
First, you need to see if the demand exists. If it is, this is a sure indicator that your business is ready to take the next step. If not, you may need to hold off a little while and see what you can do to improve demand. However, we imagine that if you're looking to move your business forward, it's because you have noticed an increase in demand.
We encourage you to wait and see if this is a consistent increase or fluctuation, as it will impact your final decision. Your demand now might not exactly be what you may experience a few months later. It may have increased or decreased by then, depending on what you have been doing in the meantime. It is best to give your decision a little time before you rush into one that has massive consequences for your business.
You Have The Funding Available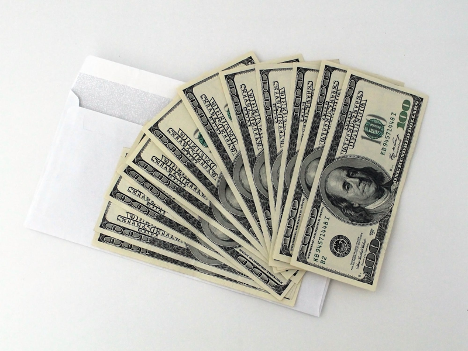 In most cases, a step forward will require money for your business, whatever the type. You might launch a new product or service, expand, or do something entirely different. Whatever your decision, it's best to realize upfront there will be costs. If you have the funding available, it will be far more accessible than gathering it for this step.
But know that deciding to go for the next step and then finding the money is not bad because it's not. It just makes your life as a business owner easier if the funds are already available.
Work out how much everything will cost if you decide to move your business forward, and then look at the budget. Ensure you leave a little wiggle room in your estimations if you go over what you initially thought you would spend.
You Have Ideas For Moving Your Business Forward
Do you have any ideas for the next step? Some business owners panic and stress over something that isn't necessarily going to happen. Instead of panicking in this situation, stop to consider varying thoughts about where you want to go with the business. In the meantime, it will be best to advance toward the drawing board to capture new ideas.
Should you have ideas ready and waiting or know that your team has some, it is wise to listen to them, pull out the best ones, and move your business forward. An idea is just that without a strategy well planned. It is necessary to capture the idea and then singly, or with staff, plan out the concept and then come to a consensus for better actions and prioritize.
You Are Using The Right Technology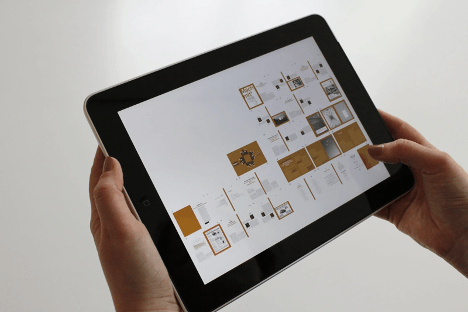 Are you using the right technology in your business? Some business owners haven't invested in technology appropriately. Accordingly, it is causing them problems now. But, if you listened to the popular advice given a few years ago about getting tech, you are likely already using the right technology. However, just because you have the right equipment does not mean you are doing everything possible to make your life easier.
An example of this would be looking at the software that you are using. For your accounts, ensure that you are using the best accounting software that you can find. It avoids human error and makes your account job more manageable when they are researching money-saving solutions. Or, if you are running a camp, for example, then you need the best camp registration management software that you can find. It is vital always to attempt to use the best that is applicable and affordable.
Your Team Is Fantastic
What is your team like? That's a question you will need to ask yourself before moving forward. For entrepreneurs, 'the team' can refer to the resources on which you rely. It will help to have a dedicated team provide you with everything they know to help move your business from strength to strength. Having such a team further enables being ready to move your business forward. Begin looking at your teams, and iron out possible problems to position your business well.
If you have a fantastic team, on the other hand, then you may be able to move forward knowing that everyone has your back. It is undoubtedly the kind of confidence that boosts business.
It's What You Want To Do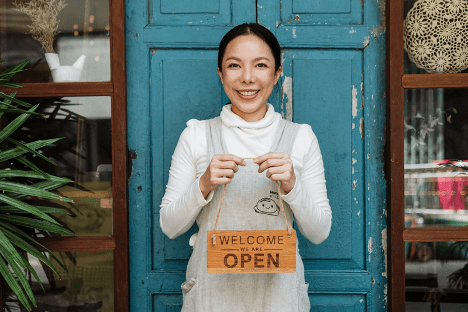 It's about you. You are the person who owns the business, so it's about what you want to do. Are you comfortable, and will you remain happy if you don't take the next step? If the answer is 'no,' but you will always want more and desire progress, then moving on is the logical answer
Some business owners don't feel this way and are entirely comfortable with how they are. We understand this to a certain extent with the sentiment in mind, 'If it's not broken, don't fix it,' but sometimes it's good to take a risk.
Remember, you are the only one who can know what's right for you. Nobody has more at stake in this business than you do, which is why the final decision will always be yours. Don't let anyone try to sway you in a different direction. You are the one who knows what you want, and your long-term vision is to always be with you.
In Conclusion:
Thought, planning, and action are the steps to take when you realize that you are ready to move your business forward. The ideas above are for your consideration before making significant changes. Before taking the next step, ensure you have covered all bases.
For More Insights: Visit Elinor's Amazon Author Page
"Communicate to Attract Interest"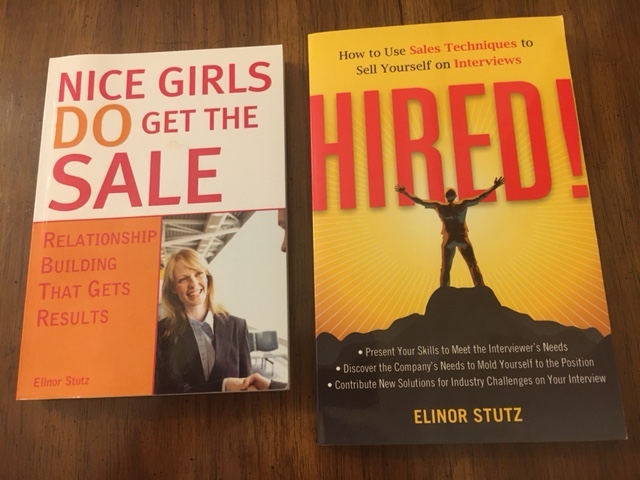 Be A Story-Teller
As the CEO of Smooth Sale, after her near-death experience, Stutz adapted the motto,
"Believe, Become, Empower.
" Nice Girls DO Get the Sale is an International Best-Selling and Evergreen Book – among the classics;
HIRED! Helped many to secure the job they desired.
Related Blog Stories:
Sales Tips: Ready To Move Your Business Forward
Answer the question of whether you are fighting boredom or realize it's time for a change in your quiet time.
Admit if you continue to hear similar complaints about a service or product.
Research how the stronger players in your industry do so well.
Begin listing and prioritizing the leaders' strategies in your field, but you do not participate.
Add the monetary costs to change each priority on your list.
Consider re-prioritizing everything for what you can afford and will be most helpful to move your business forward.
Should you have a Board, employees, or collaborative partners, request their input.
Realize a common theme among their information for serious consideration.
Add one new tactic or strategy at a time to ensure it works well.
Celebrate Success!
Today's insights are provided to help you achieve the Smooth Sale!
RESOURCES FOR PERSONAL AND BUSINESS GROWTH:
Advisorpedia Publishes information to help advisors build their practice, and those having an interest in the markets choose investments and find inspiration.
BizCatalyst360 Presents a life, culture, and biz new media digest serving as a hub of creative expression and personal growth.
CatCat Build your future one skill at a time.
For Book Lovers Only For Book Lovers Only introduces you, the book lover, to new and exciting authors and works of fiction and non-fiction.
GetCiara Make remote your unfair advantage.
Greg Jenkins Consulting LLC – Helping organizations realize the value of diversity to build inclusive, evolving, high-performing cultures.
Growth Hackers – Helping businesses worldwide grow with lead generation, growth marketing, conversion rate optimization, data analytics, user acquisition, retention, and sales.
Inclusion Allies Coalition "Everyone is welcome here." Learn more to train teams, and join the advocacy program.
Internet Advisor Find the internet service right for you among 2083 internet providers across 36,380 cities, plus Cellphonedeal compiles great deals on phones, plans, and prepaids to furnish you with the best options in your area.
Kred Connect with top-rated influencers to learn from and grow your networks.
LinktoEXPERT "It is not who you know – it is who knows you and what your expertise can do for them plus understands the value of hiring you."
Lotus Solution LLC Helps organizations create diversity and inclusion to ensure a fair and a just workplace through customized consulting, training, and keynote speeches.
SalesPop! Purveyors of Prosperity; how to compete against yourself to excel in your career.
Simma Lieberman "The Inclusionist" helps develop inclusive leaders from the inside out to champion diversity and build equitable, inclusive cultures at every level.
Vengreso Provides easy-to-follow on-demand sales training for LinkedIn.
Vunela Provides a unique opportunity to view Videos and read articles by World Leaders.
WebTalk is the one-stop platform. Build your marketplace and grow social connections.
Women's Information Network (WIN) An education-and-event-based Global Community of Women Helping Women Worldwide Live Their Best Lives through Celebration, Self-Improvement, and Service