Attract the Right Job or Clientele:
Note:  Danica Lee, Blogger and Traveler, provides today's guest post.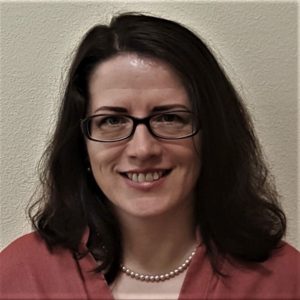 Danica Lee is a writer who specializes in the digital world. She's been traveling and working as a blogger for many years. Danica is a firm believer that anyone whose work can be accomplished on a laptop has the potential to be a digital nomad like her.
______
Before taking responsibility, you have to ask yourself, 'Am I ready to take on the role of a remote leader?'  
The hard truth is that leadership is not for everyone. The art of leadership involves combining social and technical skills. Competency has become much more complicated in the increasingly digital world. In the remote digital workplace, face-to-face communication is not always possible.
Leading a remote workforce over the Internet cannot be approached with the same methods as traditional management. As the modern workforce gets increasingly digitized, its leaders must learn to survive (and thrive) in the deep waters of the digital workplace. Combing old school leadership wisdom, psychology, and familiarity with technology is expected of the modern digital leader.
The the first step is to answer the question, 'what is your vision as a leader?' A comprehensive answer comes next.  Commit your thought and always have it accessible as a reminder and for updates.  The simple system can provide a strong foundation for everything you need to become an effective modern leader. Use your original vision as the motivator to push you forward to achieve your goals.
To make up for the lack of face-to-face communication between workgroups, a good leader also needs the right tools for the job. Don't let a slow laptop get in the way of your leadership skills. Whether it's a fast and up-to-date smartphone, a touchscreen tablet, a desktop computer setup, or  what Tech Radar considers to be a good business laptop, get it, use it, and learn how to maintain it.
However, having the right hardware is not enough. In terms of software, there is a breadth of work-task management apps available for download. On occasion, you can even find the apps for free.  Decide which app your team needs based on the scope and limitations of your team's work. It doesn't always need to be a straightforward task management app or system.    An Organization Leadership Overview provided by Maryville University for their graduates explains how managers need to embrace emerging technologies that include social media and e-learning to succeed.  The report will answer the following questions:
Are there e-courses that can help team members with their individual and team goals?

Which apps are your team members already regularly using?
Digital leaders have a deep need to focus more on communication. Much can get lost in a chat thread when several people are contributors.  Make sure that tasks are well understood, implemented, and checked.  The better way to check is to message the individuals responsible for completing the tasks.  Always have a backup contact option for all team members in case someone is unavailable.
Communication between a remote working team shouldn't always be online. Spending a day working together side-by-side reminds team members that an actual person is behind every online avatar. During these type of meetings, employees have the opportunity to ask questions and explain their work processes.
In-Person communication is infinitely more comfortable than using chat or email. When you do meet each staff member in person, remember that not all face-to-face interactions should be about work.  It pays to make time for actual team building in the form of social activities.
Don't underestimate the power of organic team-building and bonding sessions.  Forbes describes good team building in their articles.  Focus on activities where bonding can organically happen. Effective team-building activities may include hikes, concerts, informal dinners, and lazy days at the park.
The better your team knows each other, the better they can manage themselves. It's likely you can't always be there for your team. Therefore, set up systems in advance that will allow individual team members to function  when you or a counterpart is unavailable to provide help. Also, consider assigning a buddy system for workers to check in with each other from time to time.
The best way to teach good management and leadership is to practice these habits yourself. Showcase grace under pressure.  Be emphatic and understanding. Tackle projects with objectivity and to the full extent of your abilities. Share your vision with your team and show them how it's possible to achieve. Leading by example will make it easier for your team to learn how to manage each other and function efficiently. Done well, it will hold true in your absence.
Last, but most definitely not least: whatever your written rules are with regards to workflow and scheduling, be flexible. Flexibility is one of the main reasons why professionals choose to work remotely. Always work with the assumption that team member will encounter emergencies or other unavoidable events affecting their work schedule. Flexibility allows you to maintain the schedule of your remote office without compromising output.
Leadership Tips for Achieving Success: 
Write down your vision and how you plan to achieve it 

Arm yourself with the necessary hardware

Familiarize yourself with the latest remote working and social apps

Don't rely on group chat threads

Ensure regular face-to-face contact

Schedule regular, bonding and team-building sessions

Teach team members to manage themselves and each other

Practice grace under pressure

Lead by example

Be flexible 
Today's guest blog is provided to help you achieve the Smooth Sale!
Click Here to Visit Elinor's Author Page
Book Packages Available ~ email: elinor@smoothsale.net  

Business Agility and Personal Development Are Requirements for Success
Whenever you believe a plateau is achieved, seek out help for getting your next climb in order!
We have partnered with the following companies to assist with your business growth and meeting your goals.  
Full Disclosure:  Fees may be applied and I may receive commission through the links.
Tony Robbins is a Proven Authority for Personal Development
  HubSpot Sales  "Sell More and Work Less!"
Sales Hub – Direct OFFER: Inbound Selling Guide