Photo by Geralt via Pixabay
Attract the Right Job Or Clientele:
Are You Ready To Upgrade Your Business Through Marketing
Marketing has been an essential part of business for centuries. It is a component of creating value for a company by communicating the benefits of its products and services. Marketing is the precursor for sales; done well, it empowers the selling professionals.
Our collaborative blog post will discuss how you can use marketing to upgrade your business and will cover related topics, including branding, advertising, and public relations. Our post's purpose is for you to understand better how to use marketing to upgrade your business through marketing and take it to the next level!
_____________________________________________________________________________
Upgrade Your Business Through Marketing
1) Branding:
Branding is creating an image and identity for a company or product. A strong brand creates loyalty among customers and encourages them to return often. Well-crafted logos, slogans, colors, and fonts contribute to the effectiveness.
2) Advertising:
Advertising is a cost-effective way of marketing that allows you to reach large numbers of potential customers quickly and efficiently. Advertising aims to create awareness about your products or services while delivering a clear message about their benefits. For example, ads can be placed on search engines (paid ads), social media platforms (sponsored posts), television, radio, magazines, billboards, flyers/posters, etc.
3) Public Relations:
Public relations enables building relationships with stakeholders such as customers, partners, and investors. It involves creating content that positively shapes public perception of a company. It includes writing press releases, hosting events, and giving speeches and interviews. Public relations is integral to marketing because it helps strengthen customer trust by demonstrating transparency and honesty.
4) Social Media:
Social media is an important tool for any business, as it can help you to engage with customers, build relationships, and spread the word about your products or services. Popular social networks like LinkedIn, Twitter, Instagram, and Snapchat are great places to start. You can also use them to create compelling content that will help you reach a wider audience and boost sales.
5) Analyze Your Performance:
It is essential to analyze your marketing performance to determine what's effective and isn't. It can be done by tracking key metrics such as website visits, leads generated, sales closed, etc. You can then use the information to adjust your strategy for maximum success. It also helps you understand customer preferences and how they interact with your brand.
6) Expertise:
Marketing can be overwhelming, especially when you're just starting. That's why it is vital to have experts on your side who understand the ins and outs of the industry. They can help develop strategies to successfully reach your goals and target your audience. Hiring a professional or agency with an experience like Jason McDonald may be a worthy investment for assistance.
7) Allocate a Budget:
No matter how big or small your business is, setting aside a budget for marketing is essential. It will ensure you have enough resources to execute your strategies and reach your goals appropriately. It's also important to be realistic about the costs associated with marketing campaigns, as they can add up quickly if not managed correctly.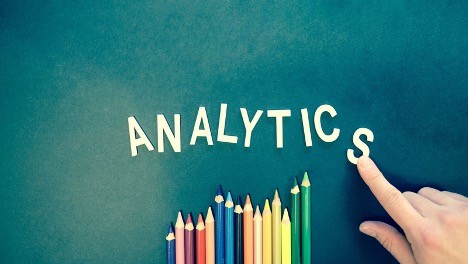 8) Differentiate:
Differentiation helps customers to understand why you are different from the competition. Therefore, it's essential to highlight your unique offerings, as it will encourage more people to purchase your products or services over someone else's. You may focus on customer service, providing additional value-adds, offering discounts and loyalty programs, etc.
9) Measure Results:
When it comes to marketing, measurement is vital. It's essential to measure the results of your efforts to determine what works and what doesn't. It can include tracking website visits, leads generated, sales closed, or any other metric that you deem important. With this data, you can make informed decisions about how best to move forward with your marketing plan. In addition, you can also use this data to track ROI and make adjustments to maximize your return on investment.
10) Stay Up-to-Date:
Marketing is constantly changing, so staying up-to-date with the latest trends and best practices is crucial. It means reading industry publications, attending events, following influencers in the space, etc. Doing this will help ensure you utilize the most effective strategies for reaching your target audience and achieving your goals.
Upgrading your business through marketing is essential for success in today's competitive landscape. By leveraging the tips outlined in this blog post, you can:
In Conclusion: Upgrade Your Business Through Marketing
Incorporating the suggestions above, tracking performance, and allocating an appropriate budget will help ensure your strategies are successful. It is always best to consult experts whenever needed. Utilizing the right approach for you and your company can take your business to the next level.
For More Insights: Visit Elinor's Amazon Author Page
"Communicate to Attract Interest"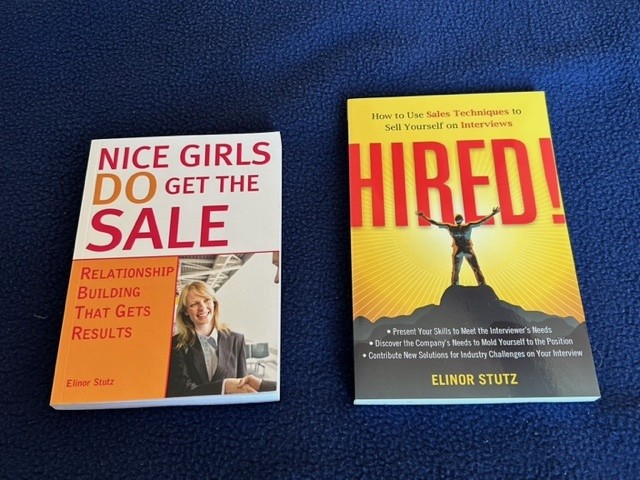 Authentic Relationships Are Essential
Be A Story-Teller
As the CEO of Smooth Sale, after her near-death experience, Stutz created the motto,
"Believe, Become, Empower"
" Nice Girls DO Get the Sale is an International Best-Selling and Evergreen Book – among the classics;
HIRED! Helped many to secure the job they desired.
Related Blog Stories:
Sales Tips: Upgrade Your Business Through Marketing
You can upgrade your business through marketing by first realizing what attracts your attention to other companies.
Consider the uniqueness of your offerings to focus on differentiation from similar products and services.
Craft compelling and intriguing verbiage for varying types of platforms.
Research the appropriate social platforms in terms of the audience you desire.
Monitor the vocabulary that attracts the most interest in various platforms and messaging.
Track the popularity of the images you use to know which to discard and which to keep.
Reward customers for their loyalty.
The goal is to always work toward intriguing your audience while delivering excellent value and earning a returning and referring clientele.
Celebrate Success!
Today's insights are provided to help you achieve the Smooth Sale!
RESOURCES FOR PERSONAL AND BUSINESS GROWTH:
Advisorpedia Publishes information to help advisors build their practice, and those interested in the markets choose investments and find inspiration.
BizCatalyst360 Presents a life, culture, and biz new media digest serving as a hub of creative expression and personal growth.
CatCat Build your future one skill at a time.
For Book Lovers Only For Book Lovers Only introduces you, the book lover, to new and exciting authors and works of fiction and non-fiction.
GetCiara Make remote your unfair advantage.
Greg Jenkins Consulting LLC – Helping organizations realize the value of diversity to build inclusive, evolving, high-performing cultures.
Growth Hackers – Helping businesses from all over the world grow with lead generation, growth marketing, conversion rate optimization, data analytics, user acquisition, retention, and sales.
Inclusion Allies Coalition "Everyone is welcome here." Learn more to train teams, and join the advocacy program.
Internet Advisor Find the internet service right for you among 2083 internet providers across 36,380 cities, plus Cellphonedeal compiles great deals on phones, plans, and prepaids to furnish you with the best options in your area.
Kred Connect with top-rated influencers to learn from and grow your networks.
LinktoEXPERT "It is not who you know – it is who knows you and what your expertise can do for them plus understands the value of hiring you."
Lotus Solution LLC Helps organizations create diversity and inclusion to ensure a fair and just work through customized consulting, training, and keynote speeches.
SalesPop! Purveyors of Prosperity; how to compete against yourself to excel in your career.
Simma Lieberman "The Inclusionist" helps develop inclusive leaders from the inside out to champion diversity and build equitable, inclusive cultures at every level.
Vunela Provides a unique opportunity to view Videos and read articles by World Leaders.
WebTalk is the one-stop platform To build your marketplace and grow social connections.
Women's Information Network (WIN) An education-and-event-based Global Community of Women Helping Women Worldwide Live Their Best Lives through Celebration, Self-Improvement, and Service.