Attract the Right Job or Clientele:
NOTE: Danny Wong, Co-Founder of Blank Label, provides today's guest Infographic.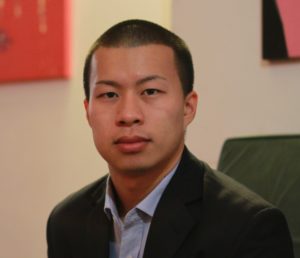 Danny Wong is an entrepreneur, marketer and writer. He is the co-founder of Blank Label, an award-winning luxury menswear company, and leads marketing for Receiptful, a platform to supercharge all customer interactions for eCommerce stores, and Tenfold, a seamless click-to-dial solution for high-performance sales teams. To connect, tweet him @dannywong1190 or message him on LinkedIn. For more of his clips, visit his portfolio. 
__________
There are many types of accounting methods that businesses may use and still follow the 'Generally Accepted Accounting Principles.' What differs in each is recognizing revenues and expenses. One of the most common ones that businesses rely on is called the percentage of completion method, also known as PoC.
In a nutshell, the PoC method recognizes a portion of revenue for a project, even if it has yet to complete. It's a way of acknowledging that expenses have been incurred and the project has chugged along. Construction companies are a prime example of using the PoC method. It has also trickled its way into the tech sector too. Think about it: If a software company is developing something for someone, then they want to recognize part of the work and part of what it has cost them to complete the task.
What else do you need to know? This graphic explains it:
Click To Enlarge
Via Salesforce
Today's Blog is provided to help you achieve the Smooth Sale!
Click Here to Visit Elinor's Author Page
Book Packages Available ~ email: elinor@smoothsale.net  

Business Agility and Personal Development Are Requirements for Success
Whenever you believe a plateau is achieved, seek out help for getting your next climb in order!
We have partnered with the following companies to assist with your business growth and meeting your goals.  
Full Disclosure:  Fees may be applied and I may receive commission through the links.
Tony Robbins is a Proven Authority for Personal Development
  HubSpot Sales  "Sell More and Work Less!"
Sales Hub – Direct OFFER: Inbound Selling Guide
RESOURCES FOR PERSONAL AND BUSINESS GROWTH:


Powered by Intellum, providing expertly curated content on the most sought after topics.