Image by Designer Mikele
Attract the Right Job Or Clientele:
Create A Unique Place to Be in The Wine and Dine Industry
_______________________________________________________________
Your Unique Place to Be in The Wine and Dine Industry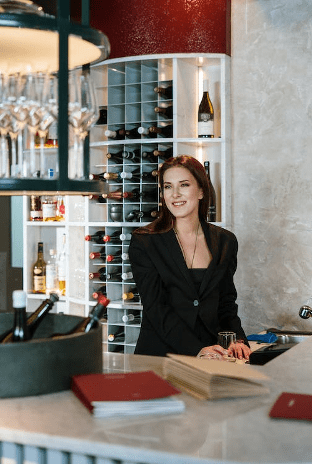 Invest In Quality Wine and Food
Any successful business venture requires a significant investment of time and money. It is especially true for wineries and restaurants, which must provide high-quality products and services to compete in today's marketplace.
Investing in an excellent winemaker and chef is key to ensuring that your winery and restaurant are of the best quality. A skilled winemaker can create unique and delicious wines that will attract customers, while a talented chef can prepare mouth-watering dishes that will keep them returning for more. In addition, by investing in the best possible staff, you can be confident that your business will be a success.
Create An Exciting Atmosphere
A winery and restaurant are two businesses that go hand-in-hand. They both require a lot of hard work and dedication, and they also need to provide a unique and exciting atmosphere to be successful. Creating a unique atmosphere at your winery and restaurant requires focusing on the overall design. It can include everything from the layout of the tables and chairs to the color scheme and lighting. It's best also to ensure that you have plenty of captivating decorations and artwork.
Another critical aspect of creating a unique atmosphere is the music that you play. Create a playlist that will appeal to your target audience to help with relaxation and add to the enjoyment of the food and beverages.
Finally, creating a warm and inviting staff who are always ready to answer any guests' questions is essential. By following these tips, you can be sure that your winery and restaurant will stand out from the competition and create an atmosphere that your guests will love.
Market And Manage Your Business Effectively
To run a successful winery or restaurant, you need to market your business effectively and keep track of your finances. Marketing your business involves using various channels to reach potential customers and create awareness about your brand. Doing so can include online marketing, print and broadcast advertising, public relations, and event marketing. While each channel has unique advantages and disadvantages, a well-rounded marketing strategy will use a mix of media to reach the broadest possible audience.
Regarding restaurant accounting, it's essential to partner with a reputable firm that can provide accurate and up-to-date financial information. A good restaurant accounting service will provide detailed reports on revenue, expenses, profits, and losses. This information is necessary for making sound business decisions, such as pricing menu items, managing inventory, and controlling costs.
Stay Up To Date With Industry Trends
As any business owner knows, keeping up with industry trends is essential to success. New technologies, changing tastes, and shifting demographics can all have a significant impact on your business. The wine and restaurant industry is no different.
Fortunately, there are several ways to stay updated with the latest industry trends. Trade publications, industry association events, and online resources can all be excellent sources of information. By staying abreast of industry trends, you can ensure that your winery or restaurant is always at the forefront of the latest developments.
In Conclusion: Create A Unique Place to Be in The Wine and Dine Industry
The wine and restaurant industry can be very competitive. However, using the tips in this blog post, you can make your winery or restaurant stand out from the rest. Be sure to focus on providing an excellent customer experience, utilizing creative marketing strategies, and targeting the right audience. These tactics will help you attract new customers and keep them coming back for more.
For More Insights: Visit Elinor's Amazon Author Page
"Communicate to Attract Interest"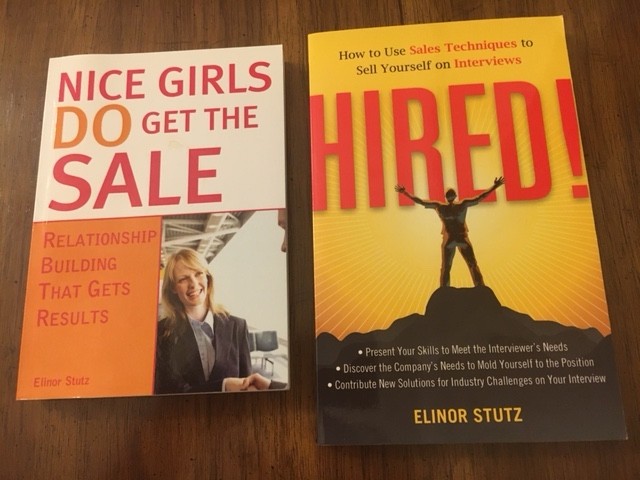 Authentic Relationships Are Essential
Be A Story-Teller
As the CEO of Smooth Sale, after her near-death experience, Stutz adapted the motto,
"Believe, Become, Empower"
" Nice Girls DO Get the Sale is an International Best-Selling and Evergreen Book – among the classics;
HIRED! Helped many to secure the job they desired.
Related Blog Stories:
Sales Tips: Create A Unique Place to Be in The Wine and Dine Industry
For special occasions, people desire delicious food, wine, and seek establishments that create a unique place to be in the wine and dine industry.
Hospitality and good ambiance all the way around are essential for fine dining.
Ensure that people with disabilities are welcome and can comfortably dine.
Employ chefs able to create artisan-type food.
Offer food pairings to showcase the wines.
Entice patronage by offering club membership.
Keep abreast of the industry to remain updated in all areas, including design.
Treat the staff to meals regularly, so they have reason to remain loyal.
Budget for upgrades as time progresses to continue to create a unique place to be in the wine and dine industry.
Celebrate Success!
Today's insights are provided to help you achieve the Smooth Sale!
RESOURCES FOR PERSONAL AND BUSINESS GROWTH:
Advisorpedia Publishes information to help advisors build their practice, and those interested in the markets choose investments and find inspiration.
BizCatalyst360 Presents a life, culture, and biz new media digest serving as a hub of creative expression and personal growth.
CatCat Build your future one skill at a time.
For Book Lovers Only For Book Lovers Only introduces you, the book lover, to new and exciting authors and works of fiction and non-fiction.
GetCiara Make remote your unfair advantage.
Greg Jenkins Consulting LLC – Helping organizations realize the value of diversity to build inclusive, evolving, high-performing cultures.
Growth Hackers – Helping businesses from all over the world grow with lead generation, growth marketing, conversion rate optimization, data analytics, user acquisition, retention, and sales.
Inclusion Coalition "Everyone is welcome here." Learn more to train teams, and join the advocacy program.
Internet Advisor Find the internet service right for you among 2083 internet providers across 36,380 cities, plus Cellphonedeal compiles great deals on phones, plans, and prepaids to furnish you with the best options in your area.
Kred Connect with top-rated influencers to learn from and grow your networks.
LinktoEXPERT "It is not who you know – it is who knows you and what your expertise can do for them plus understands the value of hiring you."
Lotus Solution LLC Helps organizations create diversity and inclusion to ensure a fair and just work through customized consulting, training, and keynote speeches.
SalesPop! Purveyors of Prosperity; how to compete against yourself to excel in your career.
Simma Lieberman "The Inclusionist" helps develop inclusive leaders from the inside out to champion diversity and build equitable, inclusive cultures at every level.
Vunela Provides a unique opportunity to view Videos and read articles by World Leaders.
WebTalk is the one-stop platform To build your marketplace and grow social connections.
Women's Information Network (WIN) An education-and-event-based Global Community of Women Helping Women Worldwide Live Their Best Lives through Celebration, Self-Improvement, and Service.