Photo by Rihaij via Pixabay
Attract the Right Job Or Clientele:
Do Possibilities Exist for Injecting Creativity and Insight Into Your Firm?
Businesses need to be innovative and continually bring fresh ideas to stay alive and relevant. We see this even with time-honored brands that have established themselves in a reputable market. Bentley, for example, has updated their suite of cars and works on jet engines in some of the most prestigious aerospace designs worldwide.
Coca-Cola, the most popular soft drink on the planet, continually refines new flavors and is increasingly health-conscious with its Diet and Zero range. They may also run promotions such as the 'name on a bottle' campaign, sustainability drives, and embracing the takeout and fast food market.
Yet while it's essential to stay relevant to keep present, it's true to say that this will not happen in a vacuum (ignoring signs around you). After all, entropy is a law that goes well beyond your business life—understanding when your ideas are starting to decay or if the potential exists with ongoing improvement. More so, it is better to contemplate your next moves. Accordingly, our collaborative Blog offers insights for injecting creativity and insights into your firm. Our purpose is to help you navigate your path forward.
______________________________________________________________
Injecting Creativity and Insight Into Your Firm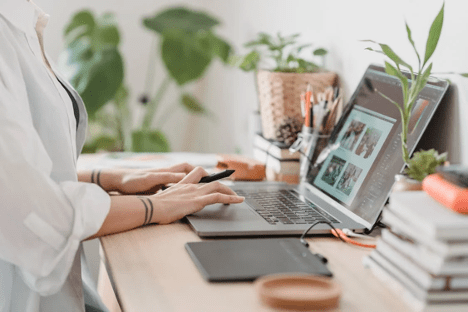 Consulting Firms With Design Acumen
Design firms that can listen to and understand varying concepts to unify all into something special are tremendously valuable for all businesses across the board. Firms like TXI can help move ineffective projects along, remove dead weight from your product design or digitization approach, and restore the foundations of creative projects. You can take those confident steps into your new business era without apologizing.
New Project Leaders
Often, the person you have leading a project will carry a notable degree of control over the direction of a project. The lead will include the values they bring to the effort and their formalized priorities. Sometimes, changing the person in charge of the project can help you renew the vision. It can be helpful to find someone with experience in complementary fields or other industries to bring some fresh insight and perspective.
The need to ramp up insight and perspective is one reason more firms realize the importance of diversity and inclusion and attempt to do more accordingly. They understand that new perspectives can and will reinforce a capable way forward.
Design Inspiration Is Key
There's no shame in taking inspiration from other brands and successful initiatives, and many firms do it. A notable example is that many companies in the tech space were inspired by the ultra-clean lines and professional, simple marketing photography of Apple and ran with it.
Your firm can also curate design inspiration from individuals or players in the space working with the type of industry to which you belong. For instance, chefs use clean and professional goods in the restaurant industry. Clinical professionalism is vital, whereas homely colors, simple color palettes, and careful fonts are helpful for interior design brands.
The underlying secret is they seek to emulate the value they could offer you via their branding design. A unified theme can make a big difference in how you present your organization and the values it believes about itself.
In Conclusion: Injecting Creativity and Insight Into Your Firm
However you decide to proceed with injecting creativity and insight into your firm, you will inspire your audience and motivate your staff to do more. The above advice is for you to consider how to inject creativity and insight into your firm best to meet your needs and desires. The best part is you add enjoyment to your journey!
For More Insights: Visit Elinor's Amazon Author Page
"Communicate to Attract Interest"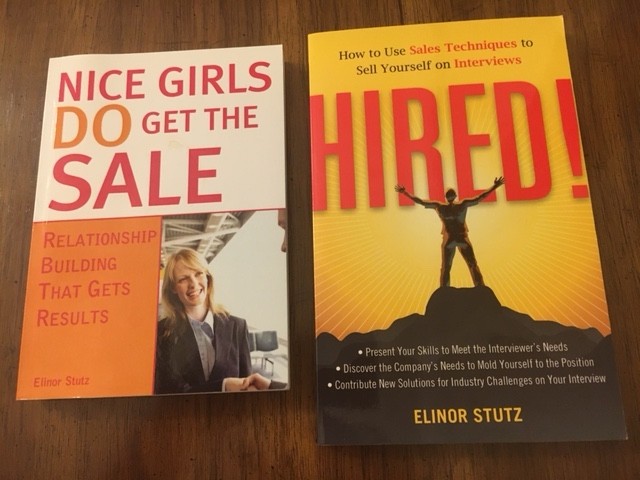 Authentic Relationships Are Essential
Be A Story-Teller
As the CEO of Smooth Sale, after her near-death experience, Stutz created the motto,
"Believe, Become, Empower"
" Nice Girls DO Get the Sale is an International Best-Selling and Evergreen Book – among the classics;
HIRED! Helped many to secure the job they desired.
Related Blog Stories:
Sales Tips: Injecting Creativity and Insight Into Your Firm
To begin injecting creativity and insight into your first, ask clientele for their preferences to experience.
Share your client feedback with your staff to gain further input on injecting creativity and insight into your firm.
Ensure you encourage all employees to provide their suggestions with the reasoning behind them to receive a vast pool of ideas.
For a more significant variation of ideas and perspectives to encourage your audience, take appropriate measures to ensure diversity, equity, and inclusion in hiring practices.
Review the novel offerings your competition provides for consideration and ask trusted clients their thoughts on you doing something similar.
Whichever new strategy you embrace, ensure it has your stamp of brand identity on it to avoid getting lost in the crowd.
Test one new idea at a time to verify it works to your satisfaction.
Commit to ongoing testing and monitoring new ideas to remain current and relevant.
Commit to brainstorming sessions with your teams to become known as a leader in your field.
Celebrate Success!
Today's insights are provided to help you achieve the Smooth Sale!
RESOURCES FOR PERSONAL AND BUSINESS GROWTH:
Advisorpedia Publishes information to help advisors build their practice, and those interested in the markets choose investments and find inspiration.
BizCatalyst360 Presents a life, culture, and biz new media digest serving as a hub of creative expression and personal growth.
CatCat Build your future one skill at a time.
For Book Lovers Only For Book Lovers Only introduces you, the book lover, to new and exciting authors and works of fiction and non-fiction.
Greg Jenkins Consulting LLC – Helping organizations realize the value of diversity to build inclusive, evolving, high-performing cultures.
Growth Hackers – Helping businesses globally grow with lead generation, growth marketing, conversion rate optimization, data analytics, user acquisition, retention, and sales.
Inclusion Allies Coalition "Everyone is welcome here." Learn more to train teams, and join the advocacy program.
Internet Advisor Find the internet service right for you among 2083 internet providers across 36,380 cities, plus Cellphonedeal compiles great deals on phones, plans, and prepaids to furnish you with the best options in your area.
Kred Connect with top-rated influencers to learn from and grow your networks.
LinktoEXPERT "It is not who you know – it is who knows you and what your expertise can do for them, plus understands the value of hiring you."
Lotus Solution LLC Helps organizations create diversity and inclusion to ensure a fair and just workplace through customized consulting, training, and keynote speeches.
SalesPop! Purveyors of Prosperity; how to compete against yourself to excel in your career.
Simma Lieberman "The Inclusionist" helps develop inclusive leaders from the inside out to champion diversity and build equitable, inclusive cultures at every level.
Vunela Provides a unique opportunity to view Videos and read articles by World Leaders.
WebTalk is the one-stop platform. Build your marketplace and grow social connections.
Women's Information Network (WIN) An education-and-event-based Global Community of Women Helping Women Worldwide Live Their Best Lives through Celebration, Self-Improvement, and Service.