Attract The Right Job Or Clientele:
Do You Focus On Your Prospect?
The differentiator for losing or winning a sale is whether you focus on your prospect. Unless the prospective client needs what you are selling and sees the value, the potential purchase will be lost. Losses are more prevalent when salespeople come across with arrogance and ignore what potential clients have to say. Remember to focus on your prospect.
My Story
It's difficult to imagine a more stressful job than starting as a salesperson. All new positions require a vast amount of learning. But sales requires we review all of our behaviors in terms of how they come across to our clientele. The extra step is due to all the lost sales that even the top producers face!
The worst habits that prevail among salespeople are being:
Arrogant

Judgmental without hearing

Providing textbook reasons why the person should purchase
The behavior above results in a lost sale. The representative is soon without a job. However, three other habits will convert prospects to clients.
Note: Building excellent habits serve to build a long-term and loyal clientele. And sometimes your audience provides excellent insights. The following first two habits were enthusiastically mentioned by Albert Agadzi, Client Relations Specialist, African Airways.
Three Habits to Incorporate: Allow You To Focus On Your Prospects
Tact
Arrogance and judgment soon disappear by using diplomacy. Upon crossing a threshold, pause to focus, and then attempt to get into the other person's world.
A favorite memory is from having sold girl scout cookies. The very first door that opened was about to close quickly. At age ten, I stood on the porch, wondering about the woman in front of me. She said she wasn't allowed to eat sugar, but that wasn't a complete answer for me. I wanted to know more. Puzzled, she stood in front of the door with an eye on me.
Finally, I asked if she had grandchildren, nieces, or nephews. She said, 'yes, I do.' I asked, 'don't you think they might visit more often if you keep snacks just for them in your pantry?' It was an intuitive question that put me in her shoe. I was facing the issue from her family perspective. Ten boxes of cookies were purchased on the spot.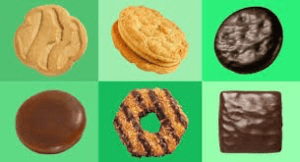 2. Perseverance
The best stress eliminator is to maintain an overflowing pipeline of opportunity. As possibilities increase, analyze the commonalities of the companies. For example, research the clients your prospects reach and how they do business. Determine if there are similarities in their mission and style of service. Now consider if your method of service is similar. Do you see a connection in how you serve others and is it apparent in your conversations?
When prospects say, 'not now,' do you ask, 'when will be better?' Do you promptly follow-up and remind the person you are following their instruction?
The last piece of perseverance is in continually attempting new approaches to determine which works best. And when new barriers arise, ask for or seek out help.
3. Selling Value
So many people are so anxious to get the sale, they overlook selling value. Instead, they substantially drop the price. While they may get the deal, they earn very little in commission. The value is not just in the price; it begins with the conversation. They detect the intent. Do you plan on helping to solve a problem or merely make money and then disappear?
Authentically building the relationship gets the sale. Read the book, Nice Girls DO Get the Sale: Relationship Building That Gets Results. Done well, you will establish clients for the long-term. When you focus on your prospect, everyone gets to see the value of the sale.
Your Story: Do You Focus On Your Prospect?
Incorporate into your weekly routine time to review wins and losses for the week. Consider the details of the conversations.
Ask yourself:

Do you focus on your prospect

Can your communications use improvement

What are the commonalities among the losses and the wins?
Don't beat yourself up upon recognizing ongoing errors. The better move is to learn from errors and create a new plan. The big question is, how can you motivate prospects to open up about their situation and share their perspectives?
Time is valuable. Many don't see the extra effort to have more in-depth conversations as worthwhile. They overlook the fact that it is an insightful dialogue that produces more substantial and more frequent sales. The return on investment on time is enormous. Over time, the initial transaction multiplies into earning repeat business, referrals, and testimonials.
For More Insights: Visit Elinor's Amazon Author Page
"Communicate to Attract Interest"
Authentic Relationships Are Essential
Be A Story-Teller
As the CEO of Smooth Sale, after her near-death experience, Stutz adapted the motto,
"Believe, Become, Empower"
" Nice Girls DO Get the Sale is an International Best-Selling and Evergreen Book – among the classics;
HIRED! Helped many to secure the job they desired.
Related Blog Stories:
Sales Tips: Focus On Your Prospects
Slow down to speed up success

Invest time to research your prospect's business model and clientele

Lead heart-to-heart and mind-to-mind conversations

Lead by asking questions

Ask for input and feedback to make appropriate adjustments

Keep your promises

Be timely in follow-up

Adjust your approach for each meeting as if you are a guest in their home

Every Friday afternoon, review if you focus on your prospects.

Celebrate Success!
Today's insights are provided to help you achieve the Smooth Sale!
RESOURCES FOR PERSONAL AND BUSINESS GROWTH:
Advisorpedia Publishes information to help advisors build their practice, and those interested in the markets choose investments and find inspiration.
BizCatalyst360 Presents a life, culture, and biz new media digest serving as a hub of creative expression and personal growth.
CatCat Build your future one skill at a time.
For Book Lovers Only For Book Lovers Only introduces you, the book lover, to new and exciting authors and works of fiction and non-fiction.
GetCiara Make remote your unfair advantage.
Greg Jenkins Consulting LLC – Helping organizations realize the value of diversity to build inclusive, evolving, high-performing cultures.
Growth Hackers – Helping businesses from all over the world grow with lead generation, growth marketing, conversion rate optimization, data analytics, user acquisition, retention, and sales.
Inclusion Allies Coalition "Everyone is welcome here." Learn more to train teams, and join the advocacy program.
Internet Advisor Find the internet service right for you among 2083 internet providers across 36,380 cities, plus Cellphonedeal compiles great deals on phones, plans, and prepaids to furnish you with the best options in your area.
Kred Connect with top-rated influencers to learn from and grow your networks.
LinktoEXPERT "It is not who you know – it is who knows you and what your expertise can do for them plus understands the value of hiring you."
Lotus Solution LLC Helps organizations create diversity and inclusion to ensure a fair and just work through customized consulting, training, and keynote speeches.
SalesPop! Purveyors of Prosperity; how to compete against yourself to excel in your career.
Simma Lieberman "The Inclusionist" helps develop inclusive leaders from the inside out to champion diversity and build equitable, inclusive cultures at every level.
Vunela Provides a unique opportunity to view Videos and read articles by World Leaders.
WebTalk is the one-stop platform To build your marketplace and grow social connections.
Women's Information Network (WIN) An education-and-event-based Global Community of Women Helping Women Worldwide Live Their Best Lives through Celebration, Self-Improvement, and Service.