Photo by Geralt via Pixabay
Attract the Right Job or Clientele:
Do You Know How to identify Your Strengths to Communicate Them Well?
In life, it's a good idea to leverage your natural strengths and talents. Many people do not realize the talent they already possess. Our talent differs from one person to another, often putting ourselves down. You might be a great communicator, or you're good at timekeeping, or perhaps you are highly motivated.
Our collaborative blog offers insights into 'How to identify Your strengths to communicate them well.' The importance of realizing your strengths is the starting point for creating your desired career and achieving previously unimaginable goals.
_______________________________________________________________
Identify Your Strengths to Communicate Them Well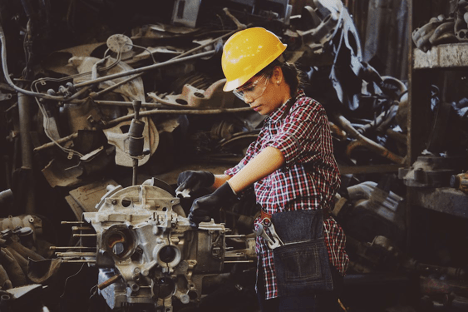 Knowing our strengths is all well and good, but hearing the idea can sometimes feel like a set of platitudes that do nothing for us. Perhaps you are dependable and feel like just a part of the crowd. But, even being pretty average at everything is a strength because at least you are not incredibly weak in an essential area.
For this reason alone, the question becomes, how are you supposed to identify your strengths to begin upfront? After all, if you are beginning a new enterprise, like starting a home care business. Once all of your tasks are planned out and dealt with, the next step is to know where your essential forward focus should be.
Example One: Identify Your Strengths
Which skills should you acquire or outsource temporarily or long-term to provide the value you promise? The one question about developing skills versus outsourcing temporarily or long-term can lend much insight.
What Are Your Most Utilized Skills?
If you have experience in certain tasks, your skills will likely develop steadily, albeit slowly. In many cases, these skills will be transferable. For example, suppose you have worked in event planning and are relatively capable of booking venues, arranging services and entertainment, and bringing together teams. In that case, you may have the perfect skill set to work in the producer's section of film production. Classifying training and education in this approach are also essential to do well and becoming confident in your skill set.
What Did You Find Easy?
Sometimes, those tasks we find relatively easy to take part in showcase a natural skill. While ease may not distinguish something you are fantastic at or enjoy, it may signify a route to finding both elements plus help to identify your strengths. For example, suppose you never felt exceptionally skilled at mathematics. But, you may have taken to spelling and writing since you were little. Would you be able to establish a career as a content or technical writer or even consider a pivot to journalism?
What Did You Enjoy?
Being relatively happy with the work you perform aids in providing your best to employers and clientele. Activities you enjoy are generally easier to learn. More importantly that can assist to identify your strengths. Enjoyment increases the likelihood of you going out of your way to learning, practice, and 'play' with your capabilities. Otherwise, the mental outlook is that of feeling that working is a complete chore, being one to omit whenever possible.
Example Two: Identify Your Strengths
The sudden realization that after twenty years of being in an office, you instinctively accept the idea that taking a pay cut to work outdoors may be well worthwhile. Accordingly, you look forward to happier days ahead.
In Conclusion: Identify Your Strengths
Natural talent or ability is never something to ignore. Why? When you identify your strengths to discover your innate talent and enjoy it, that is the 'in-house' motivator that will encourage you to surpass obstacles to achieve what you almost thought impossible!
For More Insights: Visit Elinor's Amazon Author Page
"Communicate to Attract Interest"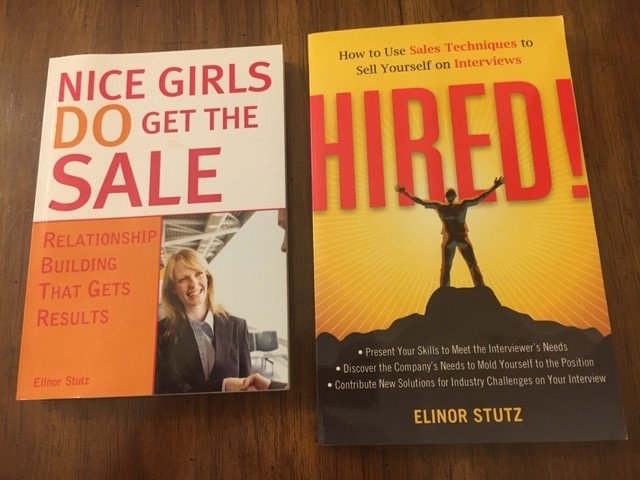 Authentic Relationships Are Essential
Be A Story-Teller
As the CEO of Smooth Sale, after her near-death experience, Stutz created the motto,
"Believe, Become, Empower"
" Nice Girls DO Get the Sale is an International Best-Selling and Evergreen Book – among the classics;
HIRED! Helped many to secure the job they desired.
Related Blog Stories:
Sales Tips: Identify Your Strengths to Communicate them Well
Identifying your strengths and communicating them well enables the career you most desire.
Realizing your talent puts you on a more enjoyable journey by connecting with similar-minded people.
Honing in on your skill set and ongoing improvement leads to unforeseen accomplishments.
The new milestones that you achieve attract further opportunities.
As an employee, you become more likely to advance your career.
As an entrepreneur, networks expand, as do offers and clientele.
As an executive for a corporation, you will enjoy more engaging meetings and conversations for better opportunities to arise.
Enjoying what you do is a hearty contributor to branding, marketing, and business success, as enthusiasm is contagious.
As your approach to work, business, and life broaden and your enthusiasm increases, the time comes to set more challenging goals as you continue to identify your strengths.
Celebrate Success!
Today's insights are provided to help you achieve the Smooth Sale!
RESOURCES FOR PERSONAL AND BUSINESS GROWTH:
Advisorpedia Publishes information to help advisors build their practice, and those interested in the markets choose investments and find inspiration.
BizCatalyst360 Presents a life, culture, and biz new media digest serving as a hub of creative expression and personal growth.
CatCat Build your future one skill at a time.
For Book Lovers Only For Book Lovers Only introduces you, the book lover, to new and exciting authors and works of fiction and non-fiction.
GetCiara Make remote your unfair advantage.
Greg Jenkins Consulting LLC – Helping organizations realize the value of diversity to build inclusive, evolving, high-performing cultures.
Growth Hackers – Helping businesses globally grow with lead generation, growth marketing, conversion rate optimization, data analytics, user acquisition, retention, and sales.
Inclusion Allies Coalition "Everyone is welcome here." Learn more to train teams, and join the advocacy program.
Internet Advisor Find the internet service right for you among 2083 internet providers across 36,380 cities, plus Cellphonedeal compiles great deals on phones, plans, and prepaids to furnish you with the best options in your area.
Kred Connect with top-rated influencers to learn from and grow your networks.
LinktoEXPERT "It is not who you know – it is who knows you and what your expertise can do for them, plus understands the value of hiring you."
Lotus Solution LLC Helps organizations create diversity and inclusion to ensure a fair and just work-place through customized consulting, training, and keynote speeches.
SalesPop! Purveyors of Prosperity; how to compete against yourself to excel in your career.
Simma Lieberman "The Inclusionist" helps develop inclusive leaders from the inside out to champion diversity and build equitable, inclusive cultures at every level.
Vunela Provides a unique opportunity to view Videos and read articles by World Leaders.
WebTalk is the one-stop platform. Build your marketplace and grow social connections.
Women's Information Network (WIN) An education-and-event-based Global Community of Women Helping Women Worldwide Live Their Best Lives through Celebration, Self-Improvement, and Service.