Photo by Geralt via Pixabay
Attract the Right Job Or Clientele:
Do You Realize the Benefits of Tailoring Your Marketing For Easy Accessibility
It's effortless to get "lost in the sauce" when marketing. An enthusiastic copywriter, a hip graphic designer, and a business owner hoping to jump into the scene with the most influence possible can all be skilled in their own right but may vastly overcomplicate the marketing needs of a small business trying to compete.
Sometimes, simplicity is key, as is accessibility. For example, think of a landing page on the website of a local locksmithing company. Those reading this page will likely have a lock issue they must deal with or an emergency where they need access to a property or vehicle they need now. Do they need to read the most intelligent and self-aware prose possible, or do they need to understand how your service runs, how much it costs, and how to contact you?
While accessibility for its own sake is not always a top priority, it's undoubtedly an essential provision worth reflecting on occasionally. Our collaborative blog offers the benefits of tailoring your marketing and business growth.
_______________________________________________________________________________________________________________________
Tailoring Your Marketing For Easy Accessibility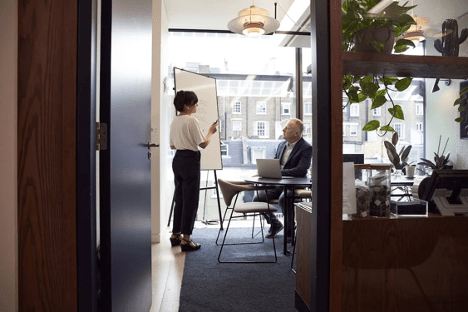 Emergency Provisions
Emergencies happen, and they could be more convenient to resolve. People must understand how that works. For this reason, it's good to consider how you might serve people in this situation and how to cultivate your outreach. For example, by using SEO for dentists, you can ensure your "emergency dental appointments" page hits the right audience in suitable locations and is formatted clearly. And with brevity, answer as many questions as possible, and encourage people to book a quick appointment.
Your Service May Be Complex
Imagine owning a charcuterie in the middle of a city. You are familiar with your business, so it can often feel as though what you offer is easily understood. You sell meats, cheeses, and beers. But only some have experience with cheese, wine pairings, or how to best lay prosciutto over their bread or which oils for dipping. Customers might need to know if they are to order from the bar thanks to your informal approach or if wait staff will serve them.
You can make the scenario clear in your marketing brief, in suggested meals on your website, through the copy of your menu, or even in promoting events. Clarity serves the business well, and providing as much digestible and streamlined information as possible is best.
You Cannot Always Predict Your Market
Market researchers put great effort into focusing on their target audience. They go so far as to compromise a general fictionalized idea of who their main demographic or 'average buyer' might be. It's not uncommon that makeup brands might cater to women, for instance, even though men of all sexuality types wear makeup regularly. However, as some products intend to curate a feminine look, they may utilize female models in their marketing material and fewer men.
It is best not to assume your demographic, as you may be amazed. For instance, more and more women are now into powerlifting, which initially was once an insular, male activity. Weightlifting and supplements designed to appeal to this new demographic are taking hold. The inclusion of women into the weightlifting space and marketing to their interests can enable a more robust business.
In Conclusion: Tailoring Your Marketing For Ease Of Access
Toss assumptions aside to create an expert marketing program and a desirable brand. By doing so, you will enable business growth for the long term with devoted clientele helping to spread the good word of mouth on your behalf.
For More Insights: Visit Elinor's Amazon Author Page
'Communicate to Attract Interest'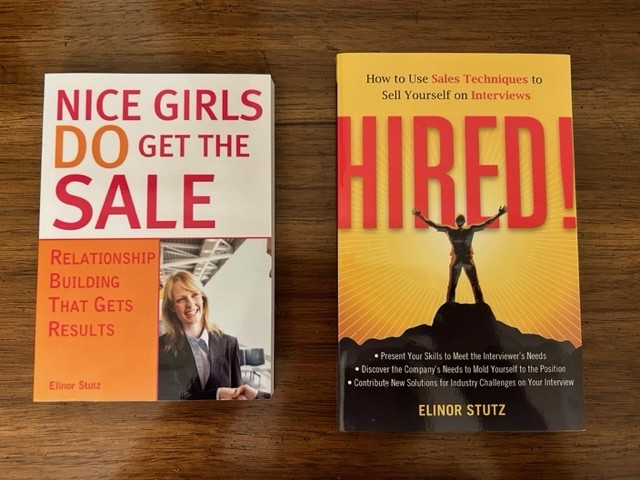 Authentic Relationships Are Essential
Be A Story-Teller
As the CEO of Smooth Sale, after her near-death experience, Stutz created the motto,
"Believe, Become, Empower"
" Nice Girls DO Get the Sale is an International Best-Selling and Evergreen Book – among the classics;
HIRED! Helped many to secure the job they desired.
Related Blog Stories:
Sales Tips: Tailoring Your Marketing For Ease Of Access
Tailoring your marketing for ease of access will enormously help to build a business.
Never make assumptions about how people think; instead, ask.
Upon learning the interests and desires of your audience, you can refine your marketing accordingly.
Communicate with your clientele on a professionally friendly basis and inquire how you may further improve.
Test one new idea at a time to see which marketing strategy works best.
Reward the clients who provide better suggestions for business growth.
Thank people for doing business with you; appreciation goes a long way.
Always research the news and the latest marketing strategies.
Adapt the latest marketing approaches that are appropriate for your industry.
Celebrate Success!
Today's insights are provided to help you achieve the Smooth Sale!
RESOURCES FOR PERSONAL AND BUSINESS GROWTH:
Advisorpedia Publishes information to help advisors build their practice, and those interested in the markets choose investments and find inspiration.
BizCatalyst360 Presents a life, culture, and biz new media digest as a hub of creative expression and personal growth.
CatCat Build your future one skill at a time.
ContactOut is a web-based platform that enables users to search for contact information and uncover contact details, including email addresses, phone numbers, and other personal data.
Greg Jenkins Consulting LLC – Helping organizations realize the value of diversity to build inclusive, evolving, high-performing cultures.
Growth Hackers – Helping businesses globally grow with lead generation, growth marketing, conversion rate optimization, data analytics, user acquisition, retention, and sales.
Inclusion Allies Coalition "Everyone is welcome here." Learn more to train teams and join the advocacy program.
Internet Advisor Find the internet service right for you among 2083 internet providers across 36,380 cities; plus Cellphonedeal compiles excellent deals on phones, plans, and prepaid to furnish you with the best options in your area.
Kred Connect with top-rated influencers to learn from and grow your networks.
LinktoEXPERT "It is not who you know – who knows you and what your expertise can do for them, plus understands the value of hiring you."
Lotus Solution LLC Helps organizations create diversity and inclusion to ensure fairness and work through customized consulting, training, and keynote speeches.
Onalytica Find relevant influencers for your brand.
SalesPop! Purveyors of Prosperity; how to compete against yourself to excel in your career.
Simma Lieberman "The Inclusionist" helps develop inclusive leaders from the inside out to champion diversity and build equitable, inclusive cultures at every level.
Vunela Provides a unique opportunity to view Videos and read articles by World Leaders.
WebTalk is the one-stop platform To build your marketplace and grow social connections.