Photo by Mari Smith via Pixabay
Attract the Right Job or Clientele:
Do You Realize the Four Benefits Your Business Will Gain from Attending Conferences?
Note: Dan Coconate provides our blog post, Do You Realize the Four Benefits Your Business Will Gain from Attending Conferences?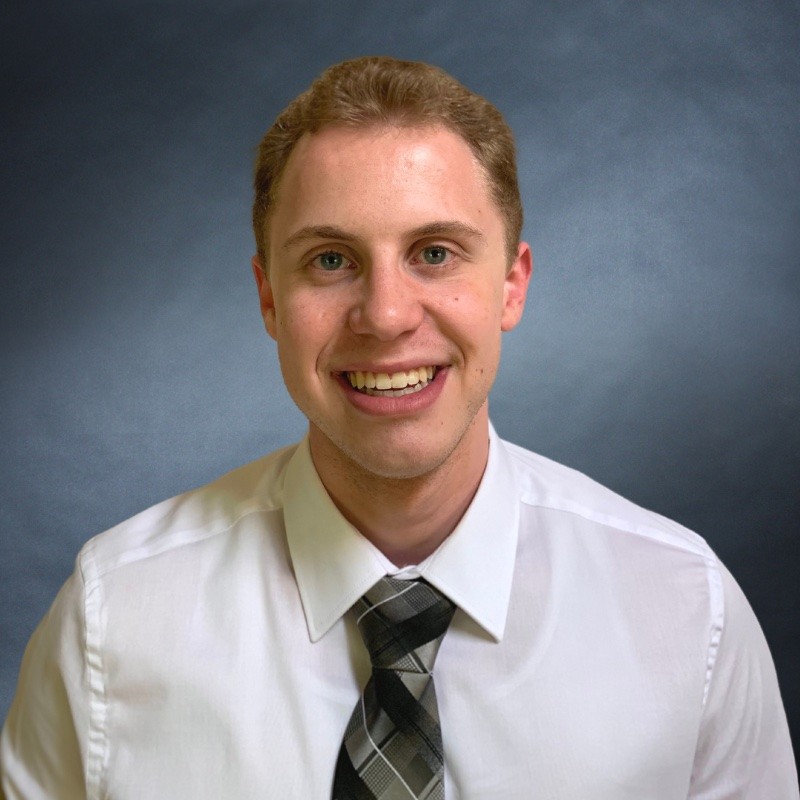 Dan Coconate is a local Chicagoland freelance writer who has been in the industry since graduating from college in 2019. He currently lives in the Chicagoland area, where he is pursuing his multiple interests in journalism.
The professional world is full of opportunities for you and your business. One of the opportunities to take advantage of is attending conferences.
___________________________________________________________________________________________________________
Four Benefits Your Business Will Gain from Attending Conferences
No person or business exists in a vacuum. We all depend on each other and can learn from each other, personally and professionally. One of the best ways you and your business can learn from others in your field is at a conference. If you've never attended one before, that's OK. Your business will do well to attend one for many reasons, regardless of previous experience—or inexperience. Below we explain four of those reasons.
Learn Something New
Attending conferences is a great way to learn from others in your field. No matter what level of knowledge you may have about your industry, you can always learn from others. Everyone approaches situations and challenges differently. Realizing how someone else did something different can teach you a new option for your business. New possibilities present additional opportunities and potential business growth. It is what every business needs, regardless of size.
Meet New People
Conferences are gathering places for professionals with some connection, often the field or industry the program is about. Some structured gatherings offer looser ties, such as businesses within a specific area or with a certain number of employees. Regardless, you can still use this time to make deeper connections within the business world.
You are meeting new people who will contribute personally and professionally to your life by attending. Some of the benefits include:
Find experts to mentor you.
Prospective employees to encourage.
Influencers with whom to collaborate.
Potential businesses with which to partner.
Recruits to the business world to mentor.
Each of these different relationships can help you and your business thrive.
Create Positive Change
An old saying claims that two heads are better than one regarding problem-solving. If this is true, consider how many problem-solving thought leaders are in a room for a conference! As mentioned above, there are industry experts, excited new business recruits, and everyone in between at most conference gatherings. You all have the knowledge and passion to create positive change within your field, address collective problems, and improve your industry. No matter your role at a conference, your attendance and conversations can contribute to this positive change. You will leave the conference environment feeling better about the future of your business and the world.
Get Out of Your Comfort Zone
Lastly, sizable events like conferences can push us out of our comfort zones. Trying to improve traffic to your booth at a conference can encourage you out of your social comfort zone, helping you learn how to connect with people in new ways. Presenting at a conference can draw you out of your public speaking comfort zone, helping you grow in confidence. Attending an informational session about an industry-related tool you've never tried can push you out of your technology comfort zone, helping you grow your expertise. Whatever you do at a conference, you can test your boundaries and leave a better professional because of it.
In Conclusion: Benefits Your Business Will Gain from Attending Conferences
Having the desire for your business to thrive at any level, you must continually challenge yourself. Attending field-related group events is the best way to do so. Varying approaches exist to challenge yourself and your business outside these events, but conferences are an excellent starting point. Connecting your goals with the business benefits of attending a conference will help you achieve them.
For More Insights: Visit Elinor's Amazon Author Page
'Communicate to Attract Interest'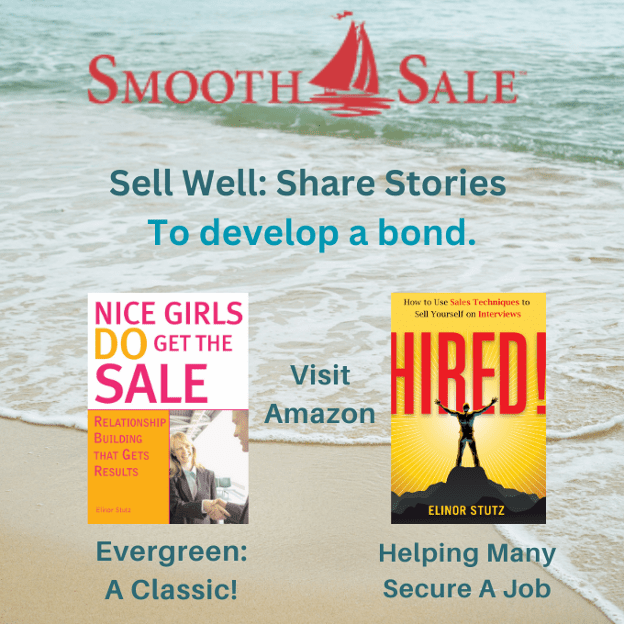 Authentic Relationships Are Essential
Be A Story-Teller
As the CEO of Smooth Sale, after her near-death experience, Stutz created the motto,
"Believe, Become, Empower"
Related Blog Stories:
Sales Tips: Increase the Business Benefits of Attending Conferences
To reap the business benefits of attending conferences, plan what you expect to achieve, including 'the how.'
Create a one-line branding statement to catch the interest of vendors and attendees to further the conversations.
Listen carefully to the speakers to realize new ideas for business and capture a point to discuss as you network.
Conferences typically provide various vendors representing companies seeking new hires, partnerships, and clients.
Purposefully walk past all vendor tables to spot the ones of interest, whether for business or a new job.
Enjoy a quick conversation to gain insights about whether to acquire their contact information or move on.
Capture notes about why the select vendors caught your interest, plus how and when to follow up.
Upon following up punctually after each conference, remind the person about meeting at the conference and your conversation.
Confirm that the other party is still interested in speaking further, and set a formal date.
Celebrate Success!
Today's insights are provided to help you achieve the Smooth Sale!
RESOURCES FOR PERSONAL AND BUSINESS GROWTH:
Advisorpedia Publishes information to help advisors build their practice, and those interested in the markets choose investments and find inspiration.
BabyBoomer – A trusted media source that collects and curates all the news, resources, and shows of interest for the Baby Boomer generation.
BizCatalyst360 Presents a life, culture, and biz new media digest as a hub of creative expression and personal growth.
CatCat Build your future one skill at a time.
ContactOut is a web-based platform that enables users to search for contact information and uncover contact details, including email addresses, phone numbers, and other personal data.
Greg Jenkins Consulting LLC – Helping organizations realize the value of diversity to build inclusive, evolving, high-performing cultures.
Growth Hackers – Helping businesses globally grow with lead generation, growth marketing, conversion rate optimization, data analytics, user acquisition, retention, and sales.
Inclusion Allies Coalition "Everyone is welcome here." Learn more to train teams and join the advocacy program.
Internet Advisor Find the internet service right for you among 2083 internet providers across 36,380 cities; plus, Cellphonedeal compiles excellent deals on phones, plans, and prepaid to furnish you with the best options in your area.
Kred Connect with top-rated influencers to learn from and grow your networks.
LinktoEXPERT "It is not who you know – who knows you and what your expertise can do for them, plus understand the value of hiring you."
Lotus Solution LLC Helps organizations create diversity and inclusion to ensure fairness and work through customized consulting, training, and keynote speeches.
Onalytica Find relevant influencers for your brand.
SalesPop! Purveyors of Prosperity; how to Compete against Yourself to Excel in your career.
Simma Lieberman, "The Inclusionist," helps develop inclusive leaders from the inside out to champion diversity and build equitable, inclusive cultures at every level.
Vunela Provides a unique opportunity to view Videos and read articles by World Leaders.
WebTalk is the one-stop platform To build your marketplace and grow social connections.
Win Win Women is the world's only interactive network and an international community for women. Women WIN when they receive solutions + Experts WIN when they provide solutions = Win Win Women.