Attract the Right Job or Clientele:
What might happen if trainers were to recognize the similarities between Improv and effective selling?  Seeking new jobs was an annual event for me.  Upon being hired, the formal training followed.  I would cringe at the thought of needing to attend another  class.  The instruction was the embodiment of 'Boring.'   
My Story     
Improvisation has always captured my admiration. The actors are able to instantly answer questions.  A touch of humor has the audience enjoying the show.  We hear loud applause when the actors on stage finish the show.  
The parallel is, salespeople need to be laser sharp when meeting with clients. Flexibility for effective selling is a requirement.   Imagine how well Improv training will translate for people attempting to effectively sell.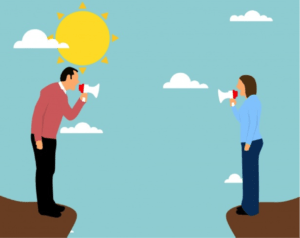 Issues With Traditional Training   
Traditional sales training is usually the opposite of Improv.  The typical instruction is mind-numbing.  Team conversations at lunch almost always indicate complete dissatisfaction by all.  
Most training is solely about the employer
The instructor continually emphasizes the superior nature of what the representatives are to sell.  Few take the time to research other brands, and ways of doing business.  Comparisons between vendors are never mentioned.  Instead, the research is left up to the salesperson. Sadly, not everyone is motivated to do their homework.  Most attempts to sell are ineffective.

A script is handed out to the new hires.    
The instruction suggests memorizing every word to make quota.  Unfortunately, each client differs from the rest. The same verbiage for each prospect will never work.  Once again, the lack of doing the homework kills the possibility for business.

Clientele views memorization as:
Insincere

No interest in learning about the company and its competition

A lack of comprehensive knowledge
The sale is lost at the starting point.
The last phase of traditional training is to put each new hire on stage for a role play    
Role play is the exact opposite of improvisation. It is an awkward feeling to be on stage, in front of peers.  The experience worsens upon hearing questions about an unfamiliar product or service.  The new representative needs to answer, but is not familiar with the right wording.  
Most new hires do a terrible job with role play. Worse, the experience for many is humiliating.  Some new hires quietly quit.  They never complete the on-boarding process. The experience becomes a giant waste of time for the departing new hire.  
The revolving door syndrome is a considerable detriment to the company bottom-line.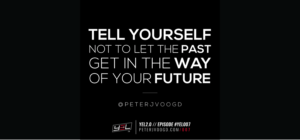 New Training: Capture the Similarities Between Improvisation and Effective Selilng  
Creative salespeople excel because they are quick to pick up on what their clients are telling them. 'Think on your feet' is the ultimate skill to embrace.  Improvisation training for new hires will do wonders to improve skills and adaptability.
Motivation to try new ideas drives success.   
What will happen if:
We are to experiment with the similarities between improv and effective selling

We train new hires to hear each question for an appropriate response

We teach representatives the skills needed for increasing their comfort level being on stage
Will we see more effective selling and profits soar?
The novel training will bring a more energetic feel to the instruction. Improv and effective selling complement one another well.
Be different, be unique, be yourself!  
For More Insight Read:   
Your Story: Similarities Between Improv and Effective Selling  
As a company owner, give thought to the type of training you provide.  Does morale need to be raised a notch?
Consider the Similarities Between Improv and Effective Selling: 
Is it possible to eliminate the typical one size fits all training  

Are you willing to demonstrate that your training is different 

Do you believe that new employees will have greater motivation to do better?  
It always appears to be a gamble to try the new until it plays out well.  Set aside a budget to bring in professional improv actors to teach the skills new salespeople need. New hires will become more comfortable on the client stage.  It is very likely the new employees will see the similarities between Improv and more effective selling.
After training completes, provide anonymous surveys.  The truth stands a good chance for revealing itself.  The feedback will lend insight on how to improve.  One extra step is to share, with the team, what you learned from the surveys.  Offer appreciation for the comments and ask for additional thought. Together you may build a more productive team.  
Future Team Meetings
Before the serious portion of team meetings begins, ask them, 'What's the craziest thing you did over the weekend?'  The spontaneous answers will have everyone laughing, and more people will participate. Everyone will enjoy a feeling of unity and team spirit.    
The entire team will soon come to recognize the similarities between improv and effective selling.
Smile and have fun – enjoy your clientele!    
Entrepreneurs:  Train Your Mind 
As an entrepreneur, groom yourself to think on your feet. Take an improv class on occasion.   It's a forever cycle to remain up to date on new thought. Doing so will make you an effective sales leader.
These factors will help:   
Become observant of everything around you  

Learn to read body language and facial expressions 

Be more interested than ever

Listen to the entire answer and then ask more

Reflect on other similar situations and how you may advance forward

Sleep on the thought

Intuitively implement your ideas  
Sales Tips: Similarities Between Improv and Effective Selling  
Pay attention to the details of each conversation

As an idea comes to mind, ask your prospective client what they think

Explain the connection between their previous statement and your new plan

Talk through the pros and cons of the unique thought with your prospect

Accept the decisions your clientele makes, but always ask 'why?' for greater clarity

Be prepared to focus on another type of sale as your client's issues reveal themselves.

Take an improv class for greater comfort in speaking with clientele

Host a year-end or President's Club event with improv actors

Add improv exercises into monthly meetings to invigorate the team

Celebrate Success!      
Today's blog is provided to help you achieve the Smooth Sale!
Full Disclosure:  Fees may be applied and I may receive commission through the links below.
  HubSpot Sales  "Sell More and Work Less!"
Sales Hub – Direct OFFER: Inbound Selling Guide
RESOURCES FOR PERSONAL AND BUSINESS GROWTH:


Powered by Intellum, providing expertly curated content on the most sought after topics.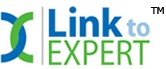 "It is not who you know – it is who knows you and what your expertise can do for them plus understands the value of hiring you."