Photo By Paul Skorupskas, via Unsplash
Attract The Right Job Or Clientele:
What some people do not realize is that being busy isn't good unless it is part of their plan.  Several that I know brag about being unusually active, but their results are at a minimum.  Busyness implies that one is hustling in a dozen different directions all at the same time.  If all the activities were complementary for a broader output, that makes sense.  But random modes of doing things do not bode well for business. More often, being in a state of busyness detracts from what needs to get done.
A far better approach is to swap the word, busy, for focus.  
When we focus on building the essential elements for business, we are more inclined to set meaningful achievement goals.  And as we retain the focus on what we ultimately want to accomplish, we eventually achieve more than we previously imagined. 
The issue is that most become impatient and then quit.  It takes strict dedication and motivation to contend with the outside noise to focus on what needs to get done.  We need to come to terms with the fact, being busy isn't good.

My Story
Almost everyone has a lengthy agenda for what they should do, but not everything gets done.  For business, items include keeping the database up to date, checking in with clientele, finalizing projects for clients, creating new products and services, and delivering goods and value as we promise. Of course, issues sometimes arise, and they can eat up much of our time.
I did my best to adhere to a tight schedule throughout the day in the sales environment.  The morning routine included reaching out to new people, following up with calls, emails, and meetings.  In the afternoon, I would update the CRM system, write thank you notes for our meetings, and follow-up on schedule with requests. Frequently, novel ideas would come to me.  I would pick up the phone to inquire if the novel thought may be of interest.
The entrepreneurial lifestyle is more challenging than a single path sales career.  Entrepreneurs also do the prospecting, speak with clients, and later follow up.  Adding to the time dilemma, we are also responsible for developing and providing services.  At times, the process can be overwhelming.  Being busy isn't good unless we add direction to the pursuit.
My best example for maintaining focus, no matter what, is when I attended a new networking event years ago.  No one wanted to have anything to do with me after announcing I was a sales trainer. Someone kindly suggested to establish credibility; I am to write a book.  I was taken by surprise as the thought never entered my mind.  At the time, I was the opposite of busy, so I took the advice.
Nine months later, I attended the same networking event.  My focus and purpose had me commit to far more than one book. Committing to the long haul, I created an entire product line besides the book.  Upon entering the social scene, people remembered my previous entrance. They looked at me almost in disbelief that I had the nerve to show up again.  But that all changed when they heard what I completed in the timeframe. One by one, they each asked how I was advancing business at lightning speed.
"The differentiator from being busy is to focus, set goals, commit to the timeline, and then set more far-reaching goals.
Professionals with whom I've recently become acquainted have several inspiring projects going all at the same time.  They are busy, but their differentiators include eliminating complaints, and they do not use being busy as an excuse.  Instead, they explain where their focus is of the moment and into the future.  They are purpose-driven and are holding to it in everything they do.  I particularly admire those striving to help the communities around them, working for the greater good.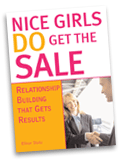 Related Blog Stories:
Your Story:  

When Being Busy Isn't Good
The better news about remote work is that, for most, it eliminates the commute time.  You can choose to sleep the extra time or apply some of it to your job.  Similarly, you can take breaks as you did while working in a formal office or give yourself some slack to see how your favorite sports team is doing on television. 
Whichever route you decide to take, either the lack of time will catch up with you, or you will catch up with accomplishing tasks as you initially promised yourself to do.  A good habit is to review the day and how you may be more efficient and targeted with focus tomorrow.  Should you not be happy with current results, consider how you may improve upon them. 
List out what you can do differently today and into the future.  Decide what your ultimate goal might be, and begin planning for your long-term vision.  Working backward year by year, set a 12-month, two semi-annual, four quarterly, and twelve-monthly goals.  Now list your weekly and then daily goals one month at a time.  Your focus and dedication to setting and achieving your goals will help you accomplish far more in less time.
The next step is to come to terms with the fact that jobs, technology, and society quickly change. Although you have a long-term vision, it too may change.  But by being relentless about knowing what you want and need to achieve, you will be faster than most.  You will be very busy, but the differentiator is you have the focus to see success soar.

Sales Tips:  

When Being Busy Isn't Good
Come to terms with what you want to achieve ultimately

Avoid excuses for not achieving what you set out to do

Admit to how you may be wasting time

Reconsider if some work is unnecessary to use your time better

Determine whether all of your efforts connect to your vision or if they detract from the focus

Commit to maintaining a running task list

Be vigilant on recognizing your goals and sticking to their timelines

When an issue arises, carve out extra time one evening or over the weekend

As you near completion of a goal, reset it to a heartier one

Celebrate Success!
Today's insights are provided to help you achieve the Smooth Sale!
RESOURCES FOR PERSONAL AND BUSINESS GROWTH: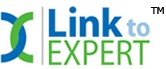 "It is not who you know – it is who knows you and what your expertise can do for them plus understands the value of hiring you." Visit LinktoEXPERT.
Women's Information Network (WIN) is an education-and-event-based Global Community of Women Helping Women Live Their Best Lives through Celebration, Self-Improvement, and Service.

Vengreso provides Easy-to-follow on-demand sales training for LinkedIn.  It is a robust, well-designed training for all learning styles. Those who delve into the learning will become adept at building their desired clientele. The bonus is in enjoying more robust sales. Should this be of interest to you, or for your team, you may message me on LinkedIn or contact me by clicking this link.
Stuck at home like everyone else?  Check out the WebTalk one-stop platform to build your marketplace and grow social connections.  Sync and syndicate your apps.  Showcase your talent, brand, and offerings; connect, and earn money. The platform is in beta format so now is a great time to join!  Click this link ~  earn.webtalk.co/6790675 No cost to join!