Attract the Right Job Or Clientele:
You may wonder how you can see the advantage in every situation. Given the outbreak of the Coronavirus it is difficult to see an advantage. According to two tweets, in 1665, the infamous Bubonic Plague created the need for people to work from home.
Isaac Newton was one of those people needing to work from home. Newton spent his time to develop calculus and the theory of gravity. He was one to see the advantage in every situation. The source of the tweets is @KenBanks and @USC, the University of Southern California. You may find the full article in the Washington Post.
My Story
Across the globe, people are experiencing tough times in every respect. Those having both a job and a young family need to deal with a time balancing act. Single people feel isolated with a potential cost of loneliness and possible depression. Thankfully, we have technology that allows us to connect with others from afar.
Similar to Isaac Newton, it's wise for each of us to begin to see the advantage in every situation.
Consider the following:
With more time to spare due to no commute and less work, now is the time for us to do what we desire. Instead of complaining and wasting time, now is ripe for taking advantage of studying the information we need to advance our careers.  The advancement can be in terms of rising up the success ladder, changing positions, or starting a new business.
Ideas, motivation, and perseverance have us reworking dead-ends into new avenues.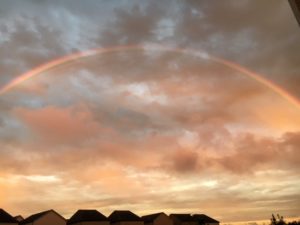 My differentiator in sales was to build relationships one by one. People always said it's a waste of time, that one blast of communication is far more time-efficient. An email or message blast is indeed time-efficient, but it does not have the success rate that a one-to-one communication will provide. Accordingly, I'm using my extra time to connect with individuals, one at a time purposefully.
Most people ignore the information on each person's profile. Instead, they take the express lane by immediately offering their services. They miss the opportunity to make a meaningful connection.  Instead, they shut the door on potential opportunities awaiting the right fit.
Where the synergy or admiration is evident, I instead provide a unique message about what caught my attention. And then, I inquire if there is interest in exploring possibilities together. As you can imagine, the statistics for a positive response are substantially higher. The effort is proving to be well worthwhile.
In-between the usual effort, I am reading about new trends and technology. And I'm fanatically watching the stock market. A friend called today to inquire if there are specific stocks that I'm following. We then began to exchange ideas in preparation for taking action when the time is right.  
Although we are by no means rooting for a down market, we see the advantage in the situation. We each are to plan for business and our personal lives on every level possible.  Proper planning will hopefully prevent personal disaster.
For More Insights Read:
Your Story: Do You See The Advantage In Every Situation?
We are all fortunate to have technology that enables working from home. Salespeople and entrepreneurs, are you considering using the extra time at home to reach out to your connections on the social platforms?
Ideas to move business along include:
Webinars with peers to exchange ideas

Video conferencing with friends to exchange thought for new venues

Create a mastermind group to advance systems and networks

Develop training materials and content to sell online

Find partner sites willing to share in the sale of your products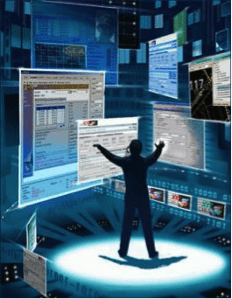 Upon seeing the advantage of every situation, and having additional time on your hands, give thought to the following:
What have you been thinking about doing but previously did not have the time

Which reoccurring ideas do you now have time to test

If you are out of a job and have money to invest, is it time to consider entrepreneurship

Are you keeping an eye on the falling stock market for future investment

Which new technology interests you, and how will you learn more?
Set time aside to revise goals for each month, quarter, and year-end. As you list your goals, it will become evident what you need to learn and skills to update. Upon gaining clarity, create a plan to improve your knowledge and skills.
By the time we receive the all-clear to return to work, you may have a concrete plan for:
Returning to work with ideas for possible advancement

Finding a new place of employment that will further your career

Ideas to begin a new enterprise or enhance your current entrepreneurship
Sales Tips: See The Advantage In Every Situation
Avoid despair by beginning to see the advantage in every situation

Realize the time is now to develop personal growth

Follow the markets to seek out additional opportunity

Exchange ideas with friends and peers about business and investments

Revamp your career goals

Commit to remain on top of new technology and developments

Replace current approaches that do not produce much with new ideas to test

Reset your personal goals

Monitor and analyze new venues versus the original to know which to keep

Celebrate Success!
Today's Blog is provided to help you achieve the Smooth Sale! 
RESOURCES FOR PERSONAL AND BUSINESS GROWTH: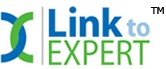 "It is not who you know – it is who knows you and what your expertise can do for them plus understands the value of hiring you." Visit LinktoEXPERT.
Women's Information Network (WIN) is an education-and-event-based Global Community of Women Helping Women Live Their Best Lives through Celebration, Self-Improvement, and Service.
A one stop platform to build your marketplace and grow social connections.  Sync and syndicate your apps.  Showcase your talent, brand, and offerings; connect, and earn money. Click this link ~ No cost to join!


Powered by Intellum, providing expertly curated content on the most sought after topics.