Photo by SplitShire via Pixabay
Attract the Right Job Or Clientele:
Do You Want to Find A Job That Enables Travel?
Many people love seeing new destinations but need to earn an income first to be able to do so. However, waiting does not have to be the only choice. Combining both travel and developing an income stream can be gratifying and fulfilling. It's best to note that strategic planning can save one from unforeseen calamities to make the experience one of a kind! Our collaborative blog offers insights into finding a job that enables you to travel.
With the COVID-19 pandemic, many people have realized that their time is valuable, and they want to find a job that enables travel. More people are working remotely or finding specialist jobs that enable them to travel, so they have become high in demand. As technology becomes more sophisticated and companies become more flexible, the potential exists for having a successful career and simultaneously traveling the world.
Traveling while working can be a challenge. Dedicating yourself to your work is essential, as all your money will fund your travels. You will need to make sure that you find something that you enjoy and something that pays you well. Most of all, you will want to find a company that doesn't mind which country you visit. If you work for a company, it is crucial to be open and honest about your travels so they know what to expect. Jobs that are self-starting or initiative based are great for traveling.
We provide some top tips for you to consider to help you on your journey to find a job that enables you to travel.
______________________________________________
Find A Job That Enables You To Travel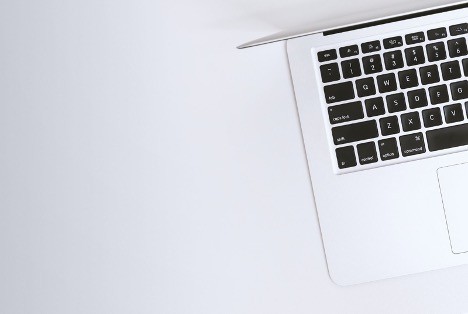 Consider Starting Your Own Business
One of the best ways to travel while working is to start your own business. You instantly become 'the boss' and can set the working hours and days you prefer. It will give you the ultimate freedom to work while you travel.
There are plenty of opportunities from which to choose. You can start a company or corporation in one location, run the business from your laptop, and hire an office manager to run the operation in person. Alternatively, you can start a fully remote online business or go self-employed and freelance.
While starting your own business so you can travel may be a great idea, it will also come with challenges. With any business, you will need to work on marketing the business and bringing in clients. Doing so can take much time and effort if you are in the beginning phase. Eventually, you will be able to outsource a lot of the work. Outsourcing is a good option if you can take some time setting it up before your travels. Alternatively, freelancing is something that you can begin immediately.
Find Flexible Companies: Allowing for A Job That Enables Travel
With COVID-19 challenging businesses in new ways, many have become remote-based businesses or are open to the idea of their employees working remotely. The reasoning behind it is remote work can benefit a business in many ways. There will be fewer overhead costs and happier employees. Many companies around the world will enable remote work for you so that you can enjoy your free time exploring different countries.
Previously, you could only work and travel if you had a specific skill that needed an internet connection. While there are many opportunities to become a digital nomad, you can also find companies that help you get more out of your job. For example, you can complete work such as nursing while you work. It means you don't have to give up the work about which you are passionate.
In Conclusion: Find A Job That enables Travel
Finding a job that will enable you to travel is challenging. However, the effort will prove well-worthwhile as new experiences begin to unfold. Meeting new people of varying cultures, visiting their precious sites, and tasting their delicacies add to the enjoyment of traveling and working abroad. Most of all, a job that enables travel can be highly fulfilling!
For More Insights: Visit Elinor's Amazon Author Page
"Communicate to Attract Interest"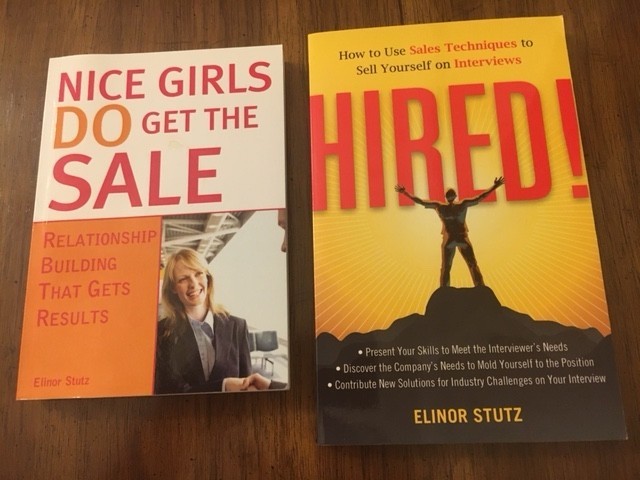 Authentic Relationships Are Essential
Be A Story-Teller
As the CEO of Smooth Sale, after her near-death experience, Stutz adapted the motto,
"Believe, Become, Empower"
" Nice Girls DO Get the Sale is an International Best-Selling and Evergreen Book – among the classics;
HIRED! Helped many to secure the job they desired.
Related Blog Stories:
Sales Tips: Find a Job That Enables You to Travel
Begin your journey by deciding where to visit first and then do research for the right that enables you to travel.
Create multiple options for yourself, such as locations and job types, to find the one you want.
Finalize all matters before leaving your current environment.
Plan a flexible strategy for work in the new location ahead of time.
Realize that flexibility is a requirement in many regards when traveling, especially for business.
Upon deciding upon your destination, research their requirements for conducting business.
Research the cultural intricacies of the area to fit in more easily.
Assimilate once in a new country the best you may encourage friendships and potential new business.
Take many photos to share online, the branding effect, and garner more interest in your work.
Celebrate Success!
Today's insights are provided to help you achieve the Smooth Sale!
RESOURCES FOR PERSONAL AND BUSINESS GROWTH:
Advisorpedia Publishes information to help advisors build their practice, and those interested in the markets choose investments and find inspiration.
BizCatalyst360 Presents a life, culture, and biz new media digest serving as a hub of creative expression and personal growth.
CatCat Build your future one skill at a time.
For Book Lovers Only For Book Lovers Only introduces you, the book lover, to new and exciting authors and works of fiction and non-fiction.
GetCiara Make remote your unfair advantage.
Greg Jenkins Consulting LLC – Helping organizations realize the value of diversity to build inclusive, evolving, high-performing cultures.
Growth Hackers – Helping businesses worldwide grow with lead generation, growth marketing, conversion rate optimization, data analytics, user acquisition, retention, and sales.
Inclusion Allies Coalition "Everyone is welcome here." Learn more to train teams, and join the advocacy program.
Internet Advisor Find the internet service right for you among 2083 internet providers across 36,380 cities, plus Cellphonedeal compiles great deals on phones, plans, and prepaids to furnish you with the best options in your area.
Kred Connect with top-rated influencers to learn from and grow your networks.
LinktoEXPERT "It is not who you know – it is who knows you and what your expertise can do for them plus understands the value of hiring you."
Lotus Solution LLC Helps organizations create diversity and inclusion to ensure a fair and a just workplace through customized consulting, training, and keynote speeches.
SalesPop! Purveyors of Prosperity; how to compete against yourself to excel in your career.
Simma Lieberman "The Inclusionist" helps develop inclusive leaders from the inside out to champion diversity and build equitable, inclusive cultures at every level.
Vengreso Provides easy-to-follow on-demand sales training for LinkedIn.
Vunela Provides a unique opportunity to view Videos and read articles by World Leaders.
WebTalk is the one-stop platform. Build your marketplace and grow social connections.
Women's Information Network (WIN) An education-and-event-based Global Community of Women Helping Women Worldwide Live Their Best Lives through Celebration, Self-Improvement, and Service.