Attract The Right Job Or Clientele:
Do You Embrace These Qualities To Move Past Tough Times?
Everyone faces challenges of some sort, but success is how you embrace these qualities to move past tough times. Re-strategizing, motivation to continue, and believe you can be successful all lend a helping hand. But, the stress can make all of the above easier said than done. Over time, we learn how to deal with the stressful circumstances to move past tough times.
It took me years to believe pundits suggesting that we are to slow down so that we may speed up results. Meditation or a walk in nature often brings new ideas that work far better. At the same time, we are to accept what we can't fix and employ help. The end of solving what doesn't work is in resetting goals and procedures, ensuring all elements work harmoniously.
My Story
Sales is a natural communication for me, but entrepreneurship quickly moved me to tough times. The learning curve was seemingly more treacherous to me than climbing Mount Everest. But the intrigue caught my interest and never left. I am forever dedicated to learning and doing what is needed.
Universal truths about business include:
We put our prospects and clients first

Excuses never work out well

Integrity is a must; without it business declines

We are to step up to each stressful situation to find a satisfactory solution for all

Our initial plan often requires revision

As plans move forward, never assume but gain confirmation

Continue to reset goals to improve the game
The bonus is in connecting with others who are learning, and those who are leading the way.
Corporate sales taught me:
Salespeople in the same office unwittingly teach what not to do

Observing the competition teaches the best and the worst strategies

Asking prospective clients how they prefer to buy is beneficial on multiple levels

Honesty in all regards proves to be the best policy

Delivering value beyond expectations produces a returning clientele
The retail business similarly similar concerning its clientele. A favorite café has the following signage on display. You can see that the client experience comes first.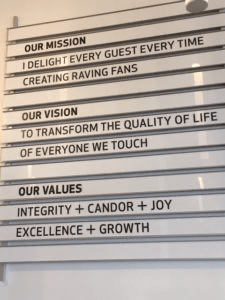 Transferring the sales lessons to entrepreneurship was helpful, but not enough. Learning about the history of others led me to realize it's smart to mirror the athletic mindset. Practice and perseverance are the key factors that help us improve our game. Not every encounter is a win, but it provides experience and insight on how to improve.
A favorite quote is that of Michael Jordan:
I've missed more than 9000 shots in my career. I've lost almost 300 games. 26 times, I've been trusted to take the game-winning shot and missed. I've failed over and over and over again in my life. And that is why I succeed.
One excellent way to embrace the principles shared above is to tune in to webinars presented by those you admire. Paula Fellingham is a leading female entrepreneur who created The WIN. The Women's International Network, is dedicated to mentoring females around the world. It is community service in its most elegant form. You may tune in on International Women's Day, weekend, and participate. Join the movement on www.InternationalWomensDay.org from 9 am to 5 pm PST as 20 experts will share 20-minute compelling presentations.
Your Story: Move past tough times
You have most likely thought about changing jobs, careers, and-or approach to your endeavors. Change is never easy, but once in place, satisfaction increases. The most difficult is in taking a leap of faith by trying something completely new. Doing so describes the start of a new business. Excitement is at an all-time high in the beginning, but then reality sets in with the need to move past tough times.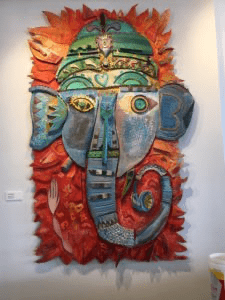 On the days that frustration takes hold, take a time-out to either enjoy the outdoors or entertainment of some type. A sporting event can be motivating upon seeing athletes doing whatever it takes to make their goals. Movies and standup improvisation may help percolate new ideas. Improvisation, in particular, mirrors good business practices as it encourages the audience actors to interact. The actors carefully listen to the suggestions and then develop new scenarios for consideration on the spot. Understanding the practice can lend flexibility to how you deal with clientele.
Quitting never works, because you can't regain the momentum. So the next time, the topic arises in your mind, ask yourself how you will feel if you stop. A better solution is to recognize the areas you most enjoy. Come to terms with your fondest wishes, including the recognition that will make your effort worthwhile. Now re-evaluate your current plan and revise for the better.
Last, combine forces with those who are seemingly more successful and willing to help lead you to a better path. Learning from every experience will help you move past tough times and put you on the road to success.
For More Insights: Visit Elinor's Amazon Author Page
"Communicate to Attract Interest"
Be A Story-Teller
As the CEO of Smooth Sale, after her near-death experience, Stutz adapted the motto,
"Believe, Become, Empower"
" Nice Girls DO Get the Sale is an International Best-Selling and Evergreen Book – among the classics;
HIRED! Helped many to secure the job they desired.
Related Blog Stories:
Sales Tips: Q

ualities to move past tough times
Motivate yourself to continue

Admit to where you need help

Study information and observe others for a comprehensive approach

Ask for insights and feedback from clientele

Come to terms with what you hold most important

Revise your action plan to reflect your passion

Set new short-term and stretch goals

Create a mastermind group dedicated to helping one another

Share opportunities and become a mentor as you learn

Celebrate Success!
Today's insights are provided to help you achieve the Smooth Sale!
RESOURCES FOR PERSONAL AND BUSINESS GROWTH:
Advisorpedia Publishes information to help advisors build their practice, and those interested in the markets choose investments and find inspiration.
BizCatalyst360 Presents a life, culture, and biz new media digest serving as a hub of creative expression and personal growth.
CatCat Build your future one skill at a time.
For Book Lovers Only For Book Lovers Only introduces you, the book lover, to new and exciting authors and works of fiction and non-fiction.
GetCiara Make remote your unfair advantage.
Greg Jenkins Consulting LLC – Helping organizations realize the value of diversity to build inclusive, evolving, high-performing cultures.
Growth Hackers – Helping businesses from all over the world grow with lead generation, growth marketing, conversion rate optimization, data analytics, user acquisition, retention, and sales.
Inclusion Allies Coalition "Everyone is welcome here." Learn more to train teams, and join the advocacy program.
Internet Advisor Find the internet service right for you among 2083 internet providers across 36,380 cities, plus Cellphonedeal compiles great deals on phones, plans, and prepaids to furnish you with the best options in your area.
Kred Connect with top-rated influencers to learn from and grow your networks.
LinktoEXPERT "It is not who you know – it is who knows you and what your expertise can do for them plus understands the value of hiring you."
Lotus Solution LLC Helps organizations create diversity and inclusion to ensure a fair and just work through customized consulting, training, and keynote speeches.
SalesPop! Purveyors of Prosperity; how to compete against yourself to excel in your career.
Simma Lieberman "The Inclusionist" helps develop inclusive leaders from the inside out to champion diversity and build equitable, inclusive cultures at every level.
Vunela Provides a unique opportunity to view Videos and read articles by World Leaders.
WebTalk is the one-stop platform To build your marketplace and grow social connections.
Women's Information Network (WIN) An education-and-event-based Global Community of Women Helping Women Worldwide Live Their Best Lives through Celebration, Self-Improvement, and Service.