Attract the Right Job or Clientele:
Note:  Jomel Alos, Online PR Lead, Spiralytics provides today's get blog.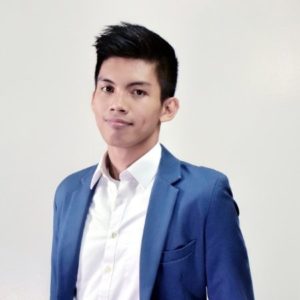 Facebook has an average of 1.52 billion active users daily.  It is an incredible venue to tap an insane number of potential customers. You can target almost any segment your brand aims to access.
As a business owner, you probably know how much boost Facebook advertisements can give your brand. The common mistake advertisers make that diminishes the effectiveness of the advertisement strategy, is hastily putting together a simple ad. The belief is it's adequate to generate thousands or millions of ad views or clicks. But, it takes more than that.
Why Use Facebook Ads?
Facebook advertising offers a wide variety of ad placement options. Advertisers can freely choose the placement where they think their ads will generate the most impressions. A well-placed and well-executed ad can boost your traffic and turn targeted visitors into potential customers.
The social media platform is continuously improving efforts for expanding the areas where the ads can be shown. Depending on your campaign, you may choose among several Facebook advertisement placements to optimize the performance of your ad.
Whether you're just getting started with Facebook ads or looking for unique ways to leverage it for sales growth, take a look at our visual guide.  The guide expands on the benefits of every type of Facebook ad placement to help you figure out which one can give you the best results.
Now that you have an idea about the different Facebook ad placements and the objectives they support, let's take a look at how it can grow your business' revenue. 
Easily Attract Attention with News Feed Ads
News feed ads are essentially the largest piece of space on Facebook making it the go-to placement for effortlessly capturing the audience's attention. The placement is also sought after because it meshes well with regular posts on desktop news feed providing a less disruptive experience for your audience.
News feed ads are a good option if you're targeting laptop or desktop users. Desktop news feed ads provide 2-4 times higher cost per click compared to mobile news feed.
Use a Multi-Product Carousel
Facebook's carousel ad is an interactive display of multi-product advert where users are given the option to scroll through a set of photos. A study found that brands using carousel ads saw a 50-300% boost in click-through rates and a 35% decrease in cost per click.
Since this type gives businesses an opportunity to display more than one photo, advertisers can choose to show different products or multiple features of one product. This enables you to provide more information to your audience, encouraging them to click-through or convert.
See a Boost in Engagement with

Mobile News Feed Ads
Mobile news feed ads work fundamentally the same with desktop feed ads, except that you're targeting those who use smartphones and tablets. As such, this will display your ads to 95.1% of active mobile users.
The ad placement is ideal if your goal is to promote brand awareness, increase engagement, gain more "likes," and boost mobile app downloads. Many advertisers use this ad placement for their campaigns since it supports all Facebook ad objectives (i.e., brand awareness, reach, traffic, engagement, app installs, video news, lead generation, messages, conversions, catalog sales, and store visits).
Earn Impressions and Clicks with Instant Articles
If you're targeting a segment who are more likely to read longer content, ads displayed on instant articles can work for you. These adverts are fixed between paragraphs of an article.
Ads on instant articles load 10 times faster than standard website advertisements. People nowadays have a short attention span, which makes the quick load period advantageous for marketers since it gives them a higher chance of gaining more clicks and impressions.
Get in Front of Users with Suggested Videos
You may have already succumbed to the lure of suggested videos on Facebook before. You're watching a short video, and an hour later, you realize that you've seen more videos (including funny or heartwarming brand advertisements) than you originally intended. Such is the power of suggested videos in drawing in users to watch more clips. These are mobile-only placements that appear within the same feed of videos the user clicked to view.
Brands can tap on their target market by inserting video ads between suggested videos. Much like desktop and mobile news feed ads, this is less intrusive for users. It's an excellent option if you're trying to reach people who are on the go. These ad placements can increase your video views, post engagement, and brand awareness. 
Summing Up Facebook Ads Can Boost Your Sales
As an advertiser, you'll find that not all placements can work for all ad objectives. Make the most of your resources and time by constantly testing your Facebook ad campaigns on different placements to find out which gives the highest conversion rates and click-through rates for your specific ad objective.
Today's Guest Blog is provided to help you achieve the Smooth Sale!

Click Here to Visit Elinor's Author Page
Book Packages Available ~ email: elinor@smoothsale.net  

Business Agility and Personal Development Are Requirements for Success
Whenever you believe a plateau is achieved, seek out help for getting your next climb in order!
We have partnered with the following companies to assist with your business growth and meeting your goals.  
Full Disclosure:  Fees may be applied and I may receive commission through the links.
Tony Robbins is a Proven Authority for Personal Development
  HubSpot Sales  "Sell More and Work Less!"
Sales Hub – Direct OFFER: Inbound Selling Guide