Photo by Geralt via Pixabay
Attract the Right Job Or Clientele:
How Important Is Brand Experience Today?
Our collaborative blog asks the question and provides insights for 'How Important Is Brand Experience Today?'
Brand experience is a critical part of any company's marketing strategy. It can create loyalty and trust among customers and increase brand awareness and recognition. A wise marketing entrepreneur once advised envisioning and then building out your personal brand for how you want others to remember you. Next, use the thought to build out the company brand. Once a favorable brand is in good order, it becomes time to create your power branding program, which you will see below.
In today's competitive landscape, it's more important than ever for companies to focus on creating positive brand experiences for their customers. Let's consider some ideas for where you are today and the areas in which you may improve!
______________________________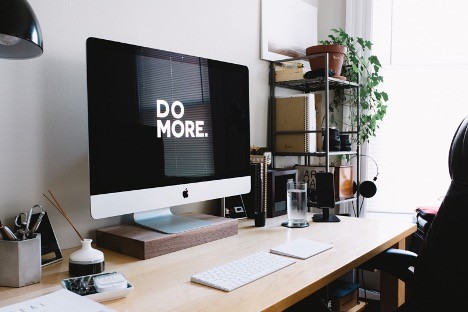 7 Ways To Create A Positive Brand Experience:
1. Make It Personal
The best brand experiences are personalized and relevant to the individual. It means taking the time to understand your customers and what they want and need from your brand. It also means creating targeted content and experiences that meet their specific needs.
2. Create An Emotional Connection
Customers are more likely to remember and connect with brands that create an emotional response. Whether it's making them laugh, feel inspired, or simply providing a moment of relief from their day-to-day lives, brands that can evoke an emotional reaction is more likely to create a lasting impression.
3. Be Consistent
Consistency is critical when it comes to brand experience. It means consistent messaging, branding, and customer service across all channels. Your customers should have the same positive experience regardless of which touchpoint they interact with.
4. Make It Easy
The best brand experiences are those that are effortless for customers. It means having a well-designed website, clear and concise messaging, and a streamlined checkout process. It also means providing helpful customer service that is readily available when needed.
5. Go Above and Beyond
Customers remember and appreciate brands that go above and beyond their expectations. It could mean offering a unique experience, providing exceptional customer service, or showing your customers that you care about them. Whatever you do, make sure it's something that will surprise and delight your customers.
A great example would be innovative packaging. If your product is not safe for children to handle, impress your customers by providing child-resistant packaging. A relevant approach currently would be exit bags for weed.
6. Be Responsive
In today's digital world, customers expect brands to respond to their needs in a timely fashion. It means being available on the channels they use most, whether social media, email, or live chat. It also means being quick to respond to questions and concerns.
7. Tell A Story
People love stories, and brands that can tell a compelling story are more likely to create a positive brand experience. Whether it's sharing the story of your company's founding, highlighting satisfied customers, or sharing behind-the-scenes insights, stories help customers connect with your brand deeper.
The Bottom Line
Brand experience is critical to the success of any business. In today's competitive landscape, it's more important than ever to focus on creating positive brand experiences for your customers. By focusing on creating personalized, emotional, and consistent brand experiences, you can build loyalty and trust among your customers and increase brand awareness and recognition.
In Conclusion: By building a reputable brand, recognition increases across the many platforms, as does word of mouth and, ultimately, clientele.
For More Insights: Visit Elinor's Amazon Author Page
"Communicate to Attract Interest"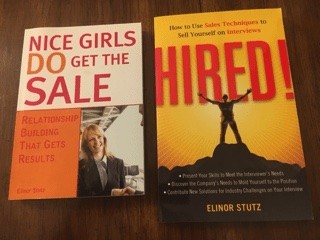 Be A Story-Teller
As the CEO of Smooth Sale, after her near-death experience, Stutz adapted the motto,
"Believe, Become, Empower.
"Nice Girls DO Get the Sale is an International Best-Selling and Evergreen Book – among the classics;
HIRED! Helped many to secure the job they desired.
Related Blog Stories:
Sales Tips: The Brand Experience Today
People often become familiar with your company name before they know you.
Hire a graphic artist who can capture your company name in an eye-catching logo design.
Create a tagline for your brand name.
Be consistent with all communication messaging.
Feature your customer service via words, actions, and deeds.
Deliver on all promises and strive to resolve misunderstandings promptly.
Punctual follow-up is essential in all aspects of a business.
Before agreeing to a partnership, ensure the other party adheres to your standards.
Create a power branding effort via a reciprocal promotion with your collaborative partners.
Celebrate Success!
Today's insights are provided to help you achieve the Smooth Sale!
RESOURCES FOR PERSONAL AND BUSINESS GROWTH:
Advisorpedia Publishes information to help advisors build their practice, and those having an interest in the markets choose investments and find inspiration.
BizCatalyst360 Presents a life, culture, and biz new media digest serving as a hub of creative expression and personal growth.
CatCat Build your future one skill at a time.
For Book Lovers Only For Book Lovers Only introduces you, the book lover, to new and exciting authors and works of fiction and non-fiction.
GetCiara Make remote your unfair advantage.
Greg Jenkins Consulting LLC – Helping organizations realize the value of diversity to build inclusive, evolving, high-performing cultures.
Growth Hackers – Helping businesses worldwide grow with lead generation, growth marketing, conversion rate optimization, data analytics, user acquisition, retention, and sales.
Inclusion Allies Coalition "Everyone is welcome here." Learn more to train teams, and join the advocacy program.
Internet Advisor Find the internet service right for you among 2083 internet providers across 36,380 cities, plus Cellphonedeal compiles great deals on phones, plans, and prepaids to furnish you with the best options in your area.
Kred Connect with top-rated influencers to learn from and grow your networks.
LinktoEXPERT "It is not who you know – it is who knows you and what your expertise can do for them plus understands the value of hiring you."
Lotus Solution LLC Helps organizations create diversity and inclusion to ensure a fair and a just workplace through customized consulting, training, and keynote speeches.
SalesPop! Purveyors of Prosperity; how to compete against yourself to excel in your career.
Simma Lieberman "The Inclusionist" helps develop inclusive leaders from the inside out to champion diversity and build equitable, inclusive cultures at every level.
Vengreso Provides easy-to-follow on-demand sales training for LinkedIn.
Vunela Provides a unique opportunity to view Videos and read articles by World Leaders.
WebTalk is the one-stop platform. Build your marketplace and grow social connections.
Women's Information Network (WIN) An education-and-event-based Global Community of Women Helping Women Worldwide Live Their Best Lives through Celebration, Self-Improvement, and Service.