Photo by Geralt via Pixabay
Attract the Right Job Or Clientele:
How To Boost Your Network Security
Our collaborative Blog offers vital information on 'How to boost your network security.' Both personal and business safety needs to move forward with confidence.
Appreciating your online threats and protecting yourself is crucial for building a successful business. Malware infection or data breach affects your entire business, from your finances to customers. Nobody is safe today. And with the increasing threats online, customers and stakeholders would want assurances that your business is at minimal risk of cyber-attack or data breaches. Below are four ways to boost your network security.
______________________________________________________
4 Tips to Boost Your Network Security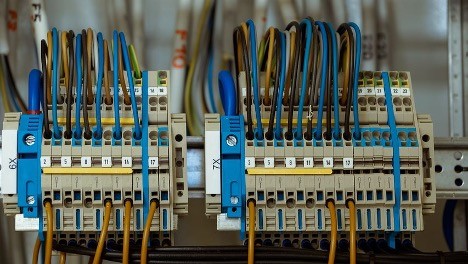 Train Your Employees
Frequent reminders and briefings to staff about avoiding potential breaches are crucial elements of a comprehensive security plan. In addition to employee training, ensure to highlight potential network breaches and ways to prevent malware infection. An email reminder outlining security concerns and suggestions may assist your staff in avoiding increasing network risk through irresponsible actions. Inform them about the dangers and consequences of data breaches while providing precise and valuable materials for securing your networks.
2. Use Strong Passwords
Remembering different passwords can be complex for some people, so they usually choose identical passwords for all their accounts. Unfortunately, this makes it easier for an attacker to access all your information after breaching one. You can utilize tools like a password generator to create unique passwords for each account and employ a password manager to track them.
Effective ways to protect your password include using a combination of numbers and special characters in your password and updating your password at least once every 90 days. It is also advisable to avoid using a password that occurs in the dictionary, blocking browsers from remembering your password, and avoiding disclosing your password to anybody.
3. Secure Your Cloud Services
When using the cloud, ensuring your system is safe is critical. Your network may be vulnerable to intrusion and compromise since it has a bigger surface and various attack routes. And cloud security is a sophisticated and difficult process that requires employees with specific skills that are scarce and in high demand. Fortunately, managed service providers offer the essential expertise to keep your cloud network safe against unsolicited access. You can look into AWS cloud-managed services to learn how to use cloud services to secure your networks.
4. Be Careful Responding to Emails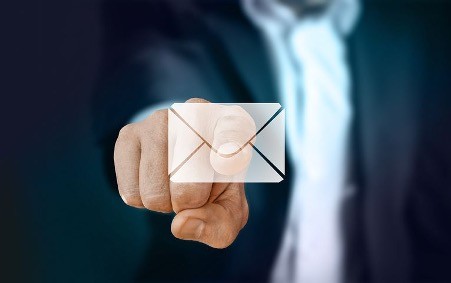 Phishing attacks, despite their many forms, are engineered to do one thing – steal your personal data. Targeted employees, for instance, may receive emails claiming to be from their bank, social media network, or recognized website. This attack is typical and often directs you to a site that looks like your bank or other official sites requesting your login credentials. Spear phishing is a more vicious kind. Users in this circumstance get email attachment that seems to be from a personal acquaintance or even a coworker at the same firm. As a result, employees must exercise caution while reading and replying to emails, even from reputable sources.
Your network security is crucial, no matter your business size. Implementing the tips above can help you guarantee that your business data is safe and that your systems are impenetrable.
Footnote: Personal Safety
Also, beware that threats of a personal nature are prevalent too. A surprise offer from a familiar supplier prompted a review of the legitimacy. Everything appeared safe – until – the request for a social security number appeared. The request came with the assurance that an encryption code was in place for extra safety measures.
Suspicion gave way to calling the company for them to verify whether to proceed. Admission was theirs about having difficulty removing the scam.
Lesson:
Upon having any concern about the safety of a reply, and it appears to be a known company, call for confirmation!
In Conclusion:
It is always best for all concerned to have safety in every regard as our top priority to avoid a calamity that may badly affect the rest of your life. In today's environment, it is vital to remain on top of the latest security features and enlist help where you may need it. The first step is to boost your network security.
For More Insights: Visit Elinor's Amazon Author Page
"Communicate to Attract Interest"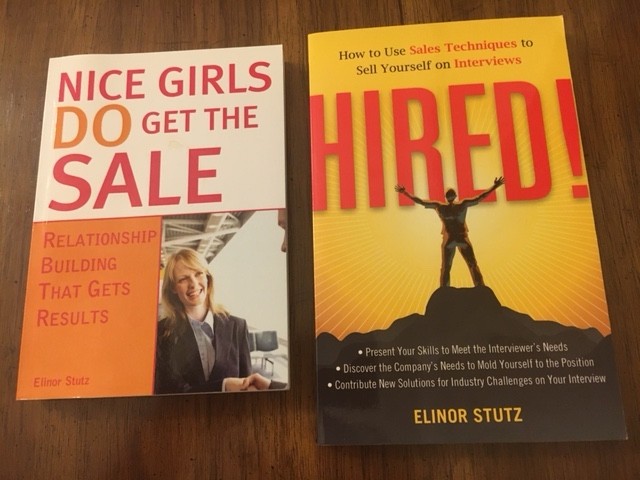 Authentic Relationships Are Essential
Be A Story-Teller
As the CEO of Smooth Sale, after her near-death experience, Stutz created the motto,
"Believe, Become, Empower"
" Nice Girls DO Get the Sale is an International Best-Selling and Evergreen Book – among the classics;
HIRED! Helped many to secure the job they desired.
Related Blog Stories:
Sales Tips: Boost Your Network Security
Cloud services will help boost your network security.
2. Engage with professionals to seek help appropriate for your business.
3. Do not leave anything to chance because your lifestyle spends upon safety.
4. Train employees on the latest safety measures.
5. Ensure that no one has difficulty with the safety measure instruction and is following it correctly.
6. Realize the necessity of a password manager for efficiencies many times over, plus the safety built into the software.
7. Employ talented people able to implement the latest tech and are willing to stay on top of the industry news.
8. Be a skeptic concerning offers via email.
9. Forewarn colleagues, family, and friends of suspicious emails supposedly coming from reputable companies.
10.Celebrate Success!
Today's insights are provided to help you achieve the Smooth Sale!
RESOURCES FOR PERSONAL AND BUSINESS GROWTH:
Advisorpedia Publishes information to help advisors build their practice, and those interested in the markets choose investments and find inspiration.
BizCatalyst360 Presents a life, culture, and biz new media digest serving as a hub of creative expression and personal growth.
CatCat Build your future one skill at a time.
For Book Lovers Only For Book Lovers Only introduces you, the book lover, to new and exciting authors and works of fiction and non-fiction.
GetCiara Make remote your unfair advantage.
Greg Jenkins Consulting LLC – Helping organizations realize the value of diversity to build inclusive, evolving, high-performing cultures.
Growth Hackers – Helping businesses globally grow with lead generation, growth marketing, conversion rate optimization, data analytics, user acquisition, retention, and sales.
Inclusion Allies Coalition "Everyone is welcome here." Learn more to train teams, and join the advocacy program.
Internet Advisor Find the internet service right for you among 2083 internet providers across 36,380 cities, plus Cellphonedeal compiles great deals on phones, plans, and prepaids to furnish you with the best options in your area.
Kred Connect with top-rated influencers to learn from and grow your networks.
LinktoEXPERT "It is not who you know – it is who knows you and what your expertise can do for them plus understands the value of hiring you."
Lotus Solution LLC Helps organizations create diversity and inclusion to ensure a fair and just workplace through customized consulting, training, and keynote speeches.
SalesPop! Purveyors of Prosperity; how to compete against yourself to excel in your career.
Simma Lieberman "The Inclusionist" helps develop inclusive leaders from the inside out to champion diversity and build equitable, inclusive cultures at every level.
Vunela Provides a unique opportunity to view Videos and read articles by World Leaders.
WebTalk is the one-stop platform. Build your marketplace and grow social connections.
Women's Information Network (WIN) An education-and-event-based Global Community of Women Helping Women Worldwide Live Their Best Lives through Celebration, Self-Improvement, and Service.