Attract the Right Job Or Clientele:
NOTE: Elaina Zuker, C.E.O., EZInfluence http://www.ezinfluence.com provides today's guest blog, Influence Secrets to Increase Success.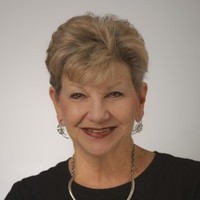 Elaina is an International Best-Selling Author, an Influence Expert Speaker, and Coach, and the CEO of EZInfluence/eLearning designer. For more about my books and publications, click this link.  
____________
According to Elaina, the influence secrets to increase success are easy to follow: Just show up, shut up, and listen. You will get all the cues you need to close the sale!
Elaina's Story: Influence Secrets To Increase Success
Years ago, I was traveling the country conducting seminars on a variety of business topics. The most popular course was on Goal Setting and Time Management. After seeing an ad for audiotapes, longer ago, I produced a one-hour tape at a musician friend's studio. I labeled it, "Time on Tape."  Small ads were placed in the Wall Street Journal and other business newspapers.  I called this little venture 'Education And Research Publishing,' or E.A.R. 
I rented a small P.O. box at the Grand Central Post Office. When I opened it every Friday, dozens of handwritten envelopes with $20 checks came tumbling out. One week the only thing in the box was a note saying, "please see the clerk at the counter." There were over 100 envelopes for me.  They couldn't all fit into the box!
It wasn't all gravy. I had to pay for all of the components including:
Advertisements

The P.O. Box

Copies of the tapes

Shipping the products to customers across the country!
Still, I liked this way of delivering my message better than catching a 6:00 a.m. flight on a winter morning for Minnesota. The effort was to teach a one-day program, for less money than the tape sales were yielding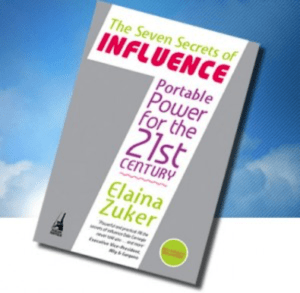 Can I Expand Upon The Idea?
I began to  wonder, how can I do this bigger?  I didn't have much of a marketing budget, being a one-woman business. Which larger company might be interested in the topic of Time Management? The first name that came to mind was Time Magazine. Initially, I couldn't think of why they would be interested in the idea. The realization came at a later time. At the time, I was considering the influence secrets to increase success.
Make That "Long-Shot" Phone Call!
Then I thought of Day-Timers, the company that sold blank calendar books and refill sheets.  I called the President of the company, who answered his own phone. Although he didn't know me, he was very courteous. When I asked for an appointment, he obliged by giving me a date. Taken by complete surprise, I was almost speechless!
The gentleman greeted me at the Greyhound Bus station in Allentown, Pa. He waved me into his modest Chevrolet and drove us to the "shop." The shop was a HUGE building including the factory and offices. He gave me a tour of the facility, and then took me to lunch at the company cafeteria. We then went to his executive office to chat.
I still had no idea why he agreed to see me, and why he spent so much time with me. He finally asked what was "on my mind." I directly answered that I thought marketing an audio program on Time Management would add value to customers who bought his DayTimers.
I could see that he was trying not to laugh. His response was, "Well, I wish you had come here 1100 Time Management Consultants ago!"  He had been approached so many times with almost the same offer. Embarrassed, I was ready to thank him for his time and lunch, and slink out of his office. But, no, he did have something in mind for me.  To my great surprise, it was something much bigger than I was proposing.
The executive had bigger visions for me than I did for myself. He told me that he was selling the company to a multinational.  His desire was to leave a legacy beyond the core product line. He very much believed in business education. More so, he was intrigued by my repertoire of over a dozen training programs. He asked if I could turn the courses into audio programs. He would create a separate product line for sale to his massive proprietary customer list of millions.  All the while, I was attempting to learn his influence secrets to increase success.
The Proof Is In The Results.
Could I do it? I was already writing the first page of the ad before he finished the sentence. Thus began the beginning of a beautiful business relationship and friendship. Together, we launched the "Day-Timer Success Enhancement Series." I became the de facto director-producer of the venture. We worked out a very generous financial arrangement. Two of my titles were the first out of the box. The initial one, was named, "Influence."  They sent and paid for a print mailing of a 4-color brochure to over 500,000 potential customers. I could never have afforded the production and distribution on my own.
The returns were excellent. I was then provided a budget. The goal was to write, hire recording artists, and officially record the product. It was a 6-hour audio program with printed workbooks. Beyond that, they did the packaging, the marketing, and fulfilling the product. Besides my topics, we invited other authors, trainers, and speakers to participate in the project using their subject matter. The only subject not in the curriculum was Time Management.
Which Influence Secrets To Increase Success Did I Learn?
Upfront, I had a very narrow idea of what was possible.  I was missing the exact connection between a company selling Planners and the topic of Time Management. I couldn't have known that this President wanted to create a legacy of business education for his customers.
Being fearless is part of the influence secrets to increase success.
Making the call

Setting the appointment with the CEO

Pitching the "wrong" idea
The three steps helped to spark the creation of the "bigger" design. Unknowingly, he had already been forming a similar purpose. If I wasn't willing to take the risk to ask, I would never have known.
So, next time you have what you think is a "pie in the sky" idea, go for it! You very likely will get an appointment and meet a new person.  The person you do meet is likely to be the one who will surely appreciate your gumption. And if they don't, they will miss out on your excellent idea. Taking the chance leads to you finding an open, creative, entrepreneurial client or partner like yourself!
Elaina's Tips: Influence Secrets To Increase Success
Have an idea that works

Envision how it can be bigger, better

Share it with people who can help you realize it

Reach out and make that audacious contact

Listen, listen, listen

Be prepared to scrap your original vision

Collaborate to create a shared and more extensive version of your original idea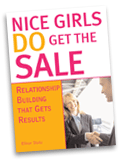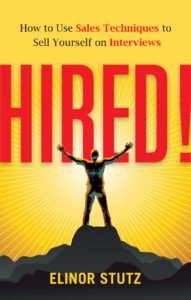 Read Related Blog Posts:
Today's insights are provided to help you achieve the Smooth Sale!
RESOURCES FOR PERSONAL AND BUSINESS GROWTH: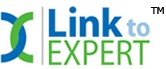 "It is not who you know – it is who knows you and what your expertise can do for them plus understands the value of hiring you." Visit LinktoEXPERT.
Women's Information Network (WIN) is an education-and-event-based Global Community of Women Helping Women Live Their Best Lives through Celebration, Self-Improvement, and Service.

Visit Webtalk:
Stuck at home like everyone else?  Check out the WebTalk one-stop platform to build your marketplace and grow social connections.  Sync and syndicate your apps.  Showcase your talent, brand, and offerings; connect, and earn money. The platform is in beta format so now is a great time to join!  Click this link ~  earn.webtalk.co/6790675 No cost to join!


Powered by Intellum, providing expertly curated content on the most sought after topi