Photo by Geralt via Pixabay
Attract the Right Job Or Clientele:
How To Be One-Up and Make Your Clients One-Up Too
Note: Anthony Iannarino provides today's guest blog, 'how to be one-up and make your clients one-up too.'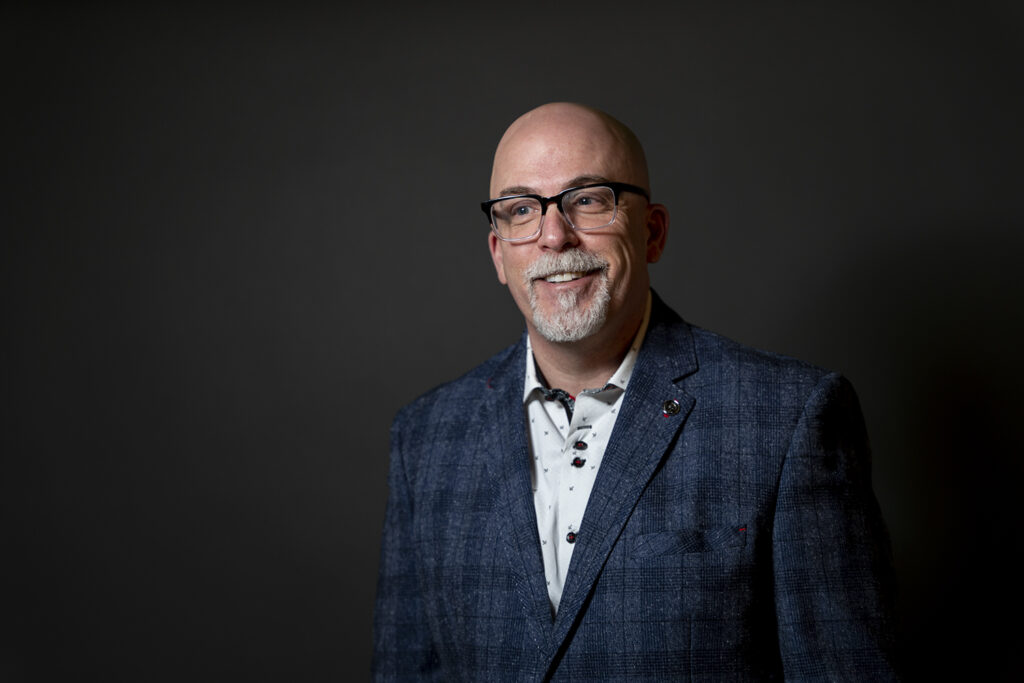 Anthony Iannarino
Anthony Iannarino is a writer, best-selling author, speaker, sales leader, and entrepreneur. His primary focus is human effectiveness in sales, management, leadership, plus personal and professional transformation. His latest book, Elite Sales Strategies (Wiley), is on sale on Amazon now. Anthony publishes a daily post on his blog at www.thesalesblog.com, a practice he has kept since the end of 2009.
______________
How to Be One-Up and Make Your Clients One-Up Too
When I was fifteen years old, I started making cold calls for a nonprofit. There is no way that I was especially good at the work; my success was due to my work ethic and ability to suffer without complaint. After two weeks, I found a much better job at a skating rink, so I quit. During those two weeks, I had scheduled two events—two more than all of my coworkers combined.
Not too many years later, when I was forced into an outside sales role, I was taught and trained to present my company by walking the client through a huge binder that was designed to answer both classic legacy questions: "why us" and "why our solution." I read the entire binder to the poor, suffering souls who were too polite to throw me out of their office. One prospect was catatonic when I left her office. I do hope she had a good health plan.
When the $4 billion company I worked for decided to train me, they taught me to ask my prospective clients for a single order. It was the old "get the camel's nose under the tent" strategy.. (It's cold in the desert at night, and when you allow a camel to put his nose under the tent, you end up with a not-so-cuddly animal sleeping next to you.) However, I tried to convince the regional vice president to give me all of her orders in a role play.
After the exercise, I was taken into another room and told that I would no longer be allowed to participate in the training. The regional vice president was concerned that I was "scaring the salespeople who were afraid to ask for an order." My manager laughed at the situation, as we had fun taking over entire accounts, preferring to acquire clients instead of orders. It would take me nine full years of sales before I could help my clients adjust more than the name of their supplier. Eventually, though, I found my way to One-Up, and I haven't looked back.
What Is the One-Up Position?
The concept of being One-Up, as you might guess, comes from the idea of one-upmanship. The Oxford English Dictionary will tell you that one-upmanship is the "technique of gaining a feeling of superiority over another person." But that's not accurate for our purposes.
A better definition comes from Jay Haley, one of the founders of family therapy at Stanford University's Palo Alto Veteran's Hospital. He also created the strategic approach to psychotherapy. While at Stanford in the early 1950s, Haley was fortunate enough to meet a student (and patient) of psychoanalysis. He wrote a book about "the most basic principles of one-upmanship." Haley read the unpublished book, which he recounted in an essay a few years later. In his summary, one-upmanship captures a dynamic present "in any human relationship":
"One person is constantly maneuvering to imply that he is in a "superior position" to the other person in the relationship. This "superior position" does not necessarily mean superior in social status or economic position. Many servants are masters at putting their employers one-down. Nor does it imply intellectual superiority, as any intellectual knows who has been put "one-down" by a muscular garbage collector in a bout of Indian wrestling. "Superior position" is a relative term that continually defines and is re-defined by the ongoing relationship."
–Jay Haley, quoted in Jay Haley Revisited,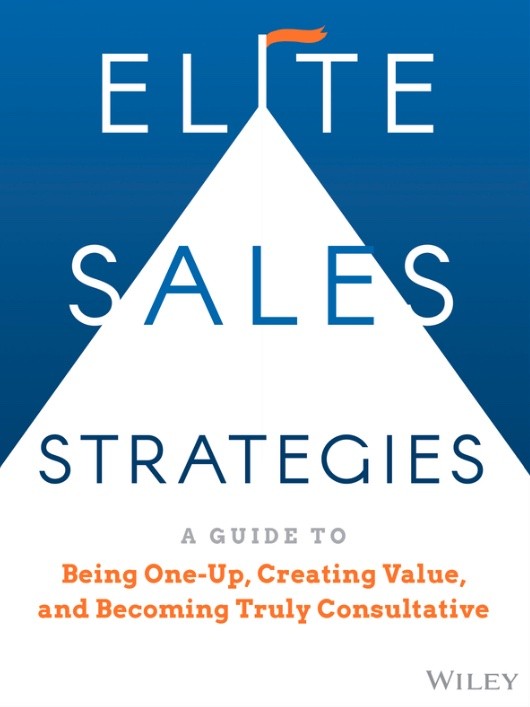 I
In my new book, Elite Sales Strategies, we apply the idea of being One-Up to selling more effectively. We suggest using the modern sales approach necessary to help your contacts make effective decisions. At the core is how they ought to change to produce better results.
Generally, the person who needs help and is willing to pay for it is in the One-Down position. You are in the One-Up position when your superior knowledge and experience benefit your clients, making your expertise invaluable.
The Ethics of the One-Up Sale
I've spent much of my career training salespeople to:
Sell better
Understand their clients' needs
Develop insight and business acumen
Always trade value for their client's time*
My Promise: I will never provide strategies or tactics that might let one person take advantage of another. I am all too familiar with the high-pressure, hard-sell tactics of the past, and I have seen many colleagues train salespeople to do "whatever it takes" to manipulate their prospects.
The idea of being a One-Up salesperson is provocative. And at its core, it speaks to an ethical obligation to serve others well. At a recent conference, I watched two hustlers maneuver three prospective clients into buying a program they didn't need by pressuring them in front of a room full of people. I was so upset that I charged out of the room, checked out of my hotel, and caught an early flight home.
What I saw was not only unethical but also unnecessary. These men didn't have to rely on dirty tricks. They could have made the sales without forcing their clients (victims) to risk their egos and professional identities to decline an offer.
So, as you read Elite Sales Strategies, I hope you'll consider both tactics and ethics as you develop your One-Up position. Use them to serve, share, and guide your clients. But most of all, create value for them because you've been there before.
The basic script goes like this:
'I know something you don't know. May I share it with you?
The critical outcome of the One-Up approach is to position yourself as the person best able to help your client. Help them make significant decisions around change and improve their results. The modern sales approach is necessary for being One-Up. In this consultative approach, you don't just ask good questions but also provide professional input and recommendations. It's essential to possess a more vast knowledge and experience than your prospect to execute this strategy. In Elite Sales Strategies, I share ten practical tactics to support your One-Up strategy.
This article is excerpted from Elite Sales Strategies: A Guide to Being One-Up, Creating Value, and Becoming Truly Consultative by Anthony Iannarino.

For More Insights: Visit Elinor's Amazon Author Page
"Communicate to Attract Interest"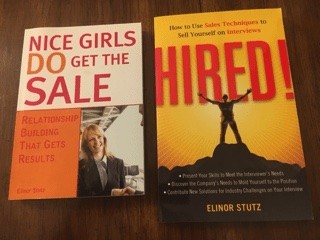 Be A Story-Teller
As the CEO of Smooth Sale, after her near-death experience, Stutz adapted the motto,
"Believe, Become, Empower.
"Nice Girls DO Get the Sale is an International Best-Selling and Evergreen Book – among the classics;
HIRED! Helped many to secure the job they desired.
Related Blog Stories:
Today's insights are provided to help you achieve the Smooth Sale!
Sales Tips: How to Be One-Up and Make Your Clients One-Up Too
Listen to understand.
Clarify anything not wholly understood.
Realizing the ramifications of an idea, ask a 'what if' question.
On initial appointments, inquire about the change the company wants to see.
Ask if plans are in motion to bring about the change the company desires.
Listen to the plan and for potential elements that may be missing for a comprehensive solution.
Observe facial expressions as they tell what is on a person's mind.
Upon seeing an unusual look or gesture, stop to ask if something is on the person's mind.
Together with your prospective client, craft a procedure to help resolve issues to move forward more quickly.
Celebrate Success!
RESOURCES FOR PERSONAL AND BUSINESS GROWTH:
Advisorpedia Publishes information to help advisors build their practice, and those having interest in the markets choose investments, and find inspiration.
BizCatalyst360 Presents a life, culture, and biz new media digest serving as a hub of creative expression and personal growth.
CatCat Build your future one skill at a time.
For Book Lovers Only For Book Lovers Only introduces you, the book lover, to new and exciting authors and works of fiction and non-fiction.
GetCiara Make remote your unfair advantage.
Greg Jenkins Consulting LLC – Helping organizations realize the value of diversity to build inclusive, evolving high-performing cultures.
Growth Hackers – Helping businesses from all over the world grow with lead generation, growth marketing, conversion rate optimization, data analytics, user acquisition, retention and sales.
Inclusion Allies Coalition "Everyone is welcome here." Learn more to train teams, and join the advocacy program.
Internet Advisor Find the internet service right for you among 2083 internet providers across 36,380 cities, plus Cellphonedeal compiles great deals on phones, plans, and prepaids to furnish you with the best options in your area.
Kred Connect with top rated influencers to learn from and grow your networks.
LinktoEXPERT "It is not who you know – it is who knows you and what your expertise can do for them plus understands the value of hiring you."
Lotus Solution LLC Helps organizations create diversity and inclusion to ensure a fair and just workplace, through customized consulting, training, and keynote speeches.
SalesPop! Purveyors of Prosperity; how to compete against yourself to excel in your career.
Simma Lieberman "The Inclusionist" helps develop inclusive leaders from the inside-out, to champion diversity and build equitable inclusive cultures at every level.
Vengreso Provides easy-to-follow on-demand sales training for LinkedIn.
Vunela Provides a unique opportunity to view Videos and read articles by World Leaders.
WebTalk is the one-stop platform Build your marketplace and grow social connections.
Women's Information Network (WIN) An education-and-event-based Global Community of Women Helping Women Worldwide Live Their Best Lives through Celebration, Self-Improvement, and Service.