Attract the Right Job or Clientele:
Note: Today's guest blogger, Oscar Cruz, shares how you can personalize your SMS blast campaign.
Today's consumer values mobile messaging that is tailored specifically for them. Read on to learn how you can personalize your SMS blast campaign.
In a world where the typical adult can be exposed to potentially 4,000 to 10,000 ads per day, it's critical for businesses to cut through the marketing clutter and be relevant to their customers, which is why personalized marketing is so important today.
According to Vibes' 2017 Mobile Consumer Report, consumers value mobile messaging that is tailored for them. They expect brands to account for their needs and interests and have less patience for those that don't.
The report concluded that 83% of consumers are loyal to brands that delivered personalized messaging, and 57% of them unsubscribe from messaging lists when they don't receive personally-relevant information.
Segment Your Subscriber List
An important step towards personalizing your SMS campaign is by segmenting your subscriber list. Segmentation enables you to deliver messages that are relevant to the recipient, resulting in increased response rates by up to four times.
There are several ways to segment your subscriber list, and how you do it will depend entirely on the nature of your business, target customers, and your marketing strategy. The most common categories include demographics such as age, gender, education level, and location, but some argue that creating more specialized categories such as the ones based on purchasing history or loyal customers can be more successful.
Remember that effectively segmenting your audience will limit the information you have already collected from each customer. If you feel that your data on-hand won't be enough to segment, you should design a general campaign such as a contest, giveaway, or free download through SMS or even social media that will enable you to collect additional information about your customers.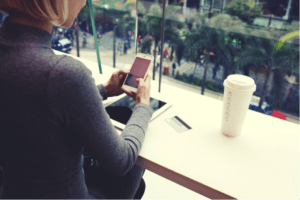 Send Customized Messages
As Kissmetrics put it, "Personalized marketing delivers the right message to the right person at the right time." After you have segmented your subscriber list into subgroups, you can now send customized messages that consider what is important to the customer.
Here are a few ways to segment your subscribers, as well as some examples of customized messages that they may find relevant:
Education Level (College Graduate): "XYZ University is now offering online grad school programs with a 20% savings on total fees upon admission."
Location: "Buy 2 pairs of jeans and get any shirt for FREE at the Lorem Jeans & Co. Makati branch!"
Purchasing History: "Welcome to Red Gym, Anna! As our way of saying thanks, show this text to any of our partners at Health 360 branches to get 50% OFF on whey protein powder."
Loyal Customers: "Exclusive for ABC Gold Card holders: Get 30% off w/ code GOLD30 (P2,000 min spend) until Oct 1."
Aside from sending customized texts based on your predefined segments, you should still consider adding the recipient's first name to the message.
For example, "Hi John, XYZ Donuts is celebrating its 10th anniversary! Get 10 free donuts for every dozen you purchase from Sept. 1 to 7, 2017."
Set Up User Behavior Triggers
Setting up user behavior triggers can be useful and efficient in personalizing your marketing, especially for e-commerce websites. This has been traditionally done using emails, but SMS is often read more immediately compared to emails.
With SMS automatically delivered intelligently, automatically, and based on criteria set beforehand, you can be sure that your customers receive timely and relevant texts.
Here are two examples on how to employ user behavior triggers in SMS marketing:
When you have a loyal customer over a period of say, 6 months, and then they stop visiting your store, you can send them a personalized text with deals on products or services they may find interesting.

When a customer puts items in their cart and leaves the website without making a purchase, you can send a text to remind them of their abandoned cart.
For businesses that weren't able to track online user behavior, you may also consider using text to get feedback from customers. If a customer makes a 3rd purchase or appointment with your business in a month, for instance, you can send them a text asking to complete a survey for a small incentive.
Send Personal Notifications
SMS is a great channel to use to send notifications to customers. If you own a clinic, salon, or any other business where customers make appointments, you can send appointment reminders via text to ensure that they don't forget their booking. No-shows result in lost revenue, so start getting clients to opt-in to receive mobile reminders to reduce missed appointments. Other ways businesses can use SMS for notifications is for sending bill due date reminders, order confirmations, delivery or pickup schedules, and hotel booking or flight reminders.
Personalization is one of the keys to a successful SMS marketing campaign. By taking the time to segment your subscriber database, creating customized tests, setting up triggers, and sending personal notifications, you can ensure that your marketing texts go to the right people at the right time. Not to mention, improve your ROI.
About the Author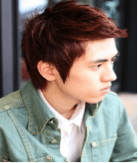 Oscar Cruz
Oscar is known to be a man of few words. But when it comes to SMS Marketing, he'll talk about it all day and night. With his undying passion and dedication, he aims to bring Semaphore to bigger industries and larger platforms.
For More Insights: Visit Elinor's Amazon Author Page
"Communicate to Attract Interest"
As the CEO of Smooth Sale, after her near-death experience, Stutz adapted the motto, "Believe, Become, Empower."Nice Girls DO Get the Sale is an International Best-Selling and is Evergreen – among the classics; HIRED! Helped many to secure the job they desired.
Today's insights are provided to help you achieve the Smooth Sale!
RESOURCES FOR PERSONAL AND BUSINESS GROWTH:
Advisorpedia Publishes information to help advisors build their practice, and those having interest in the markets choose investments, and find inspiration.
BizCatalyst360 Presents a life, culture, and biz new media digest serving as a hub of creative expression and personal growth
CatCat Build your future one skill at a time.
For Book Lovers Only For Book Lovers Only introduces you, the book lover, to new and exciting authors and works of fiction and non-fiction.
GetCiara Make remote your unfair advantage.
Greg Jenkins Consulting LLC – Helping organizations realize the value of diversity to build inclusive, evolving high-performing cultures.
Inclusion Allies Coalition "Everyone is welcome here." Learn more to train teams, and join the advocacy program.
Internet Advisor Find the internet service right for you among 2083 internet providers across 36,380 cities, plus Cellphonedeal compiles great deals on phones, plans, and prepaids to furnish you with the best options in your area.
Kred Connect with top rated influencers to learn from and grow your networks.
LinktoEXPERT "It is not who you know – it is who knows you and what your expertise can do for them plus understands the value of hiring you."
Lotus Solution LLC Helps organizations create diversity and inclusion to ensure a fair and just workplace, through customized consulting, training, and keynote speeches.
SalesPop! Purveyors of Prosperity; how to compete against yourself to excel in your career.
Vengreso Provides easy-to-follow on-demand sales training for LinkedIn.
Vunela Provides a unique opportunity to view Videos and read articles by World Leaders.
WebTalk is the one-stop platform Build your marketplace and grow social connections.
Women's Information Network (WIN) An education-and-event-based Global Community of Women Helping Women Worldwide Live Their Best Lives through Celebration, Self-Improvement, and Service.