Attract the Right Job or Clientele:
My season for the need of fixing problems appears to be now. Yesterday's blog asked the question, 'How Do You Adapt to Resolving Problems?'  Little did I realize the theme will continue.
Years ago, a spiritual group taught me about Mercury in Retrograde and that things happen for a reason.  We were told to just wait out the circumstance. I found the Retrograde insights fascinating.  And it is far easier to step aside for problems to settle on their own. But given we are entrepreneurs and salespeople, action for fixing issues is required.  Today's blog provides insight on how to gain agreement for moving forward.
My Story
Anger hit upon my receiving notice that a payment was late.  I was angry because payment was sent on time, and yet I was stuck with a late fee.  I choose to pay bills on time for numerous reasons.  Most of all, I wish to maintain good credit and avoid the needless expense of late fees.  Automatic payment removes the worry about stolen checks on a porch. And the proof of payment is literally at our fingertips.
My job was to prepare the facts and gather documentation for negotiating a meeting of the minds. It is best to approach the difficulty as if we are all guilty contributors. Only two facts were presented.  First, I admitted that payment was made on a Friday. The weekend added two days to the delivery time.  But, it is also highly likely that the clerks were too busy to record payment on Monday. I emphasized that the problem is not 100% on me, or them, and that everyone has to share in the blame.
Simply stating a problem is never helpful by itself. 
Suggested actionable steps are a requirement for asking others to agree with you.  I pledged to pay at the beginning of the week, from now on, to assist them with their processes. I then suggested that in the same spirit of finding a favorable conclusion, they waive the late fee.
My letter ended with the thought, "When we work collaboratively for the greater good, greater things will happen."
Adding an ounce of guilt, such as sharing the blame, goes a long way. The arrangement is not yet final, but these are the steps that usually work for fixing problems.

Your Story
It's always a good idea to double-check your processes in place to be certain they work well. The surest way to favorably settle an issue is to keep calm, focused, and work to the benefit of all those involved.
Do you have a system in place for handling discrepancies and bigger problems?

Are some processes on the slow side that are in need of updating?

If you have had recent complaints, is there a common thread to acknowledge?
The last quarter of the season is an excellent time to review all systems within your organization. During the holidays there is a window of opportunity to revitalize what is in place.  You might also upgrade tools and apps. And if you have employees, get their input, too. Workers are the ones who are in the middle of the operation, and will provide excellent ideas. By January, you will be well positioned to move forward without distraction.
Sales Tips
Take complaints seriously

Examine validity in each complaint

Ask for suggestions on how to improve

Get input from peers and those with the issues

Invite those initiating the complaint in for a meeting to resolve pleasantly

There are always multiple perspectives for fixing problems

Get all of the ideas out in the open

Together select the best route to take for the fix

Thank the person or people involved for their help

Celebrate Success!
Following these guidelines will lead you to the Smooth Sale!
P.S. Send us your sales related questions to elinor@smoothsale.net.
Book Packages Available; training and speaking may be included ~ Call 408-209-0550 for details.
Click Here to Visit Elinor's Author Page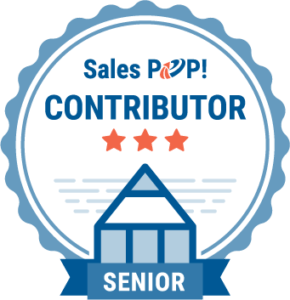 Visit EntrePerks for additional service to assist with business growth.