Photo by Geralt via Pixabay
Attract the Right Job Or Clientele:
Tactical Maneuvers to Increase Attention to Your Brand
Tactical Maneuvers to Increase Attention to Your Brand is an innovative and new way to expose your brand to the world. It is a method that combines creativity with strategy, and you can use it in multiple ways. Our collaborative blog post will discuss various ways you can use Tactical Maneuvers to Expose Your Brand and how it can help your business grow. You will so find tips on how to get started!
________________________________________________________
Increase Attention to Your Brand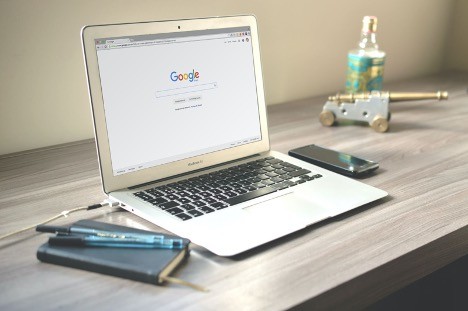 1) Use Social Media Platforms to Your Advantage
Social media platforms are great for reaching out to potential customers and followers. When using Tactical Maneuvers to Expose Your Brand, it is essential to utilize these platforms to create awareness and interest in your brand. You can use social media platforms to share content, images, videos, and information about your brand and run competitions and giveaways. It will help you to engage with your audience and expose your brand to a broader audience.
In addition, you can also use social media platforms such as Twitter, Facebook, and Instagram for advertising special offers or discounts that you may be running on your products or services. Again, this is a great way to attract new customers.
By finding a trusted group to share credible, related, and relatable messaging, you will find the exponential factor kicks in for an increase in brand exposure. The essential piece for successful brand development on social sites is sharing your most helpful insights, which will increase attention to your brand by encouraging additional visitors.
2) Create A Blog or Website
Creating a blog or website is another great way to expose your brand to the world. It allows you to share information about your brand, products, and services. In addition, a blog or website also enables you to engage with your audience and build a rapport with them. You can do so by replying to comments and questions that they leave on your posts, as well as providing helpful tips and advice.
A blog or website is also an excellent platform for running competitions and giveaways. Either will allow you to reach out to more people and let them win prizes related to your brand.
3) Using A Professional Agency
There are many great marketing agencies out there that can help you with your branding. You want to ensure that you find an agency with a good reputation for its excellent work. Often, these agencies will have a portfolio of past projects that you can look at to get an idea of their style and capabilities.
Ask them about their process and recommendations for your specific situation when you find an agency you like. It is best to get all the details before making any decisions to know all their involvements for each function.
4) Doing It Yourself
If you are the DIY type, there are plenty of resources to help you with your branding. Some many great books and articles can give you all the information you need to get started. You can also find helpful templates online that will make the process easier.
The most important thing when doing it yourself is to be consistent with your branding. It means using the same colors, fonts, and overall look across all of your marketing materials. It can be a lot of work, but it will pay off correctly.
In Conclusion: Attention to Your Brand
Branding and marketing weigh heavily into successful business growth. The ideas above are only the beginning of your all-out branding effort. It is always best to experiment with what you read, hear, and observe to realize what works best for you. The extra effort will attract more sales.
For More Insights: Visit Elinor's Amazon Author Page
"Communicate to Attract Interest"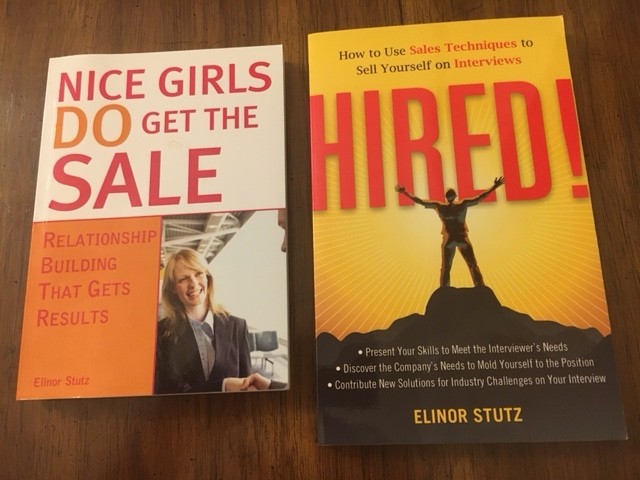 Authentic Relationships Are Essential
Be A Story-Teller
As the CEO of Smooth Sale, after her near-death experience, Stutz adapted the motto,
"Believe, Become, Empower"
" Nice Girls DO Get the Sale is an International Best-Selling and Evergreen Book – among the classics;
HIRED! Helped many to secure the job they desired.
Related Blog Stories:
Sales Tips: Increase Attention to Your Brand
It is vital to always pay attention to the new trends that will increase attention to your brand.
Create a memorable brand slogan for branding purposes and help people to recall the brand.
Publish content that emphasizes the essence of your brand.
Exchange social sharing with peers whom you admire.
Join a group whose principles match yours and will join in to promote one another.
Actively participate on only 2-3 platforms to maximize the effort.
Weave your slogan and postings into the work you do and vice versa.
When too much time is necessary for you to participate actively, consider hiring a qualified branding expert to help.
Seek unique strategies that catch your interest and test them to see if they increase attention to your brand..
Celebrate Success!

Today's insights are provided to help you achieve the Smooth Sale!
RESOURCES FOR PERSONAL AND BUSINESS GROWTH:
Advisorpedia Publishes information to help advisors build their practice, and those interested in the markets choose investments and find inspiration.
BizCatalyst360 Presents a life, culture, and biz new media digest serving as a hub of creative expression and personal growth.
CatCat Build your future one skill at a time.
For Book Lovers Only For Book Lovers Only introduces you, the book lover, to new and exciting authors and works of fiction and non-fiction.
GetCiara Make remote your unfair advantage.
Greg Jenkins Consulting LLC – Helping organizations realize the value of diversity to build inclusive, evolving, high-performing cultures.
Growth Hackers – Helping businesses globally grow with lead generation, growth marketing, conversion rate optimization, data analytics, user acquisition, retention, and sales.
Inclusion Allies Coalition "Everyone is welcome here." Learn more to train teams, and join the advocacy program.
Internet Advisor Find the internet service right for you among 2083 internet providers across 36,380 cities, plus Cellphonedeal compiles great deals on phones, plans, and prepaids to furnish you with the best options in your area.
Kred Connect with top-rated influencers to learn from and grow your networks.
LinktoEXPERT "It is not who you know – it is who knows you and what your expertise can do for them plus understands the value of hiring you."
Lotus Solution LLC Helps organizations create diversity and inclusion to ensure a fair and just workplace through customized consulting, training, and keynote speeches.
SalesPop! Purveyors of Prosperity; how to compete against yourself to excel in your career.
Simma Lieberman "The Inclusionist" helps develop inclusive leaders from the inside out to champion diversity and build equitable, inclusive cultures at every level.
Vunela Provides a unique opportunity to view Videos and read articles by World Leaders.
WebTalk is the one-stop platform. Build your marketplace and grow social connections.
Women's Information Network (WIN) An education-and-event-based Global Community of Women Helping Women Worldwide Live Their Best Lives through Celebration, Self-Improvement, and Service.