Photo by Mikey, Unsplash
Attract the Right Job Or Clientele:

What can you do differently brings to mind the concept of reverse engineering from Silicon Valley. It is a helpful strategy for improving our current circumstances. Even better, engineering talent is not a requirement. We may apply the idea to both our business and personal lives.
Upon wondering why we haven't progressed further, we are to look at where we are today. You may wonder, how do we apply reverse engineering to our progress? We are to review the steps we took to arrive where we are today but in backward order.
By the time we review all of our milestones in this manner, ideas may trigger the answer to 'what can you do differently?' And a few new ideas may begin new approaches for business.

My Story
In our remote work environment, many people are starved for meaningful conversations and have lost focus. More than ever, meaningful conversation is an essential factor. Continuing to build relationships and show genuine care for another can make the seemingly impossible possible.

Management Models
When I was on sales teams, I always wondered why management did not model the better selling strategies. For example, I always set out to build a relationship with those I met. However, most managers would instead give ultimatums to those in their employ.

Questions for management to consider:
What if management is to begin modeling the way they want representatives to sell?

What if managers were to dig into the issues each team member faces with today's remote work?

Will the collective insights provide a better way for the team to proceed?

Corporate Trips and Bonuses
Instead of having salespeople complete with one another for trips and bonuses, what if management is to update the concept of how they provide a bonus:
1. What if teams were to enjoy the challenge of a weekly goal?  One idea is to have a free meal delivered to the winning salesperson's home.
Do you believe work might increase?
2. Implement a motivating year-end team goal instead of the traditional one-person bonus.
Do you think teammates might increase their team spirit to help one another achieve the overall big goal?

Entrepreneurship and Personal
We continue to hear that we are only as good as the company we keep. On the west coast of the U.S., I was in pretty good company. However, the people I knew were not risk-takers. They were appalled that I chose to enter the sales arena, noted as a man's profession. And they were alarmed that I enjoyed travel. But there were extra steps I did not take. I admittedly was shamed into not using a bike or exploring much of nature.
A move to the east coast changed my network. I joined our community Adventures Group and helped to lead a hike through a forested path. Recently, we visited the Shenandoah University River Cool Springs Campus. Our adventure took us into the woods, crossing a stream and up inclines. It was a great experience to witness the beautiful area with friends. And I finally got back on a bike that provides enjoyment of scenery plus exercise.

Negotiate With Yourself To Improve Negotiation Skills
For the past few months, I have been answering the question, what can I do differently to improve the delivery? There are pros and cons to every new idea. We need to find the middle to begin, and then move the needle to the upside.
It's never too late to reverse engineer where we are to enjoy life more and embrace our inherent gifts. The one bonus is to figure out how your talent can benefit communities. I took on a new challenge to revamp an older service that proved to be of help.
Always be ready to negotiate both with yourself as well as with others. Sometimes there is a need to combine older strategies coupled with the new. Many today need to seek new work. And so I'm in the process of creating new coursework for selling yourself on interviews. It will be a combination of evergreen sales techniques using the more contemporary style of presenting the information.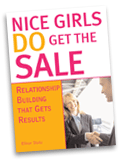 Related Blog Stories:
Your Story: Answer What Can I Do Differently?
It's typical that when we sometimes feel isolated, we tend to question ourselves. Sometimes we don't need others to put us down as we do an excellent job on that ourselves. But to succeed, the questioning has to be positive. As you contemplate, 'what can I do differently?'
Now is the time to step over the fear and take action.  Your secret advantage is that your everyday activities are not visible for a while. Now is the best time to attempt the trial, error, and revision.

Consider These Questions:
Which habits and procedures helped to get me to this point?

What led up to each milestone?

What might I do differently in the future to pick up the pace for advancement

What can I add to my knowledge base that will help me to achieve my secret future vision?
Self-education contributes heavily to moving your career forward.  Prioritize what you need and want to learn in the near and far term. As you begin to wonder what should come next, it may be time to hire a coach or take a formal class.

Sales Tips: What Can You Do Differently?
Take the time you need to discover which ideas appeal to you most. 

Do some reverse engineering. 

Create a new plan of action that incorporates recent education.

Track your progress.

Convert old processes into more efficient methods

Remove old habits that may be slowing down your progress

Read up on the latest technology trends and apps appropriate for you

Network with those who share similar ideals

Continually set new goals

Celebrate Success!
Today's insights are provided to help you achieve the Smooth Sale!
RESOURCES FOR PERSONAL AND BUSINESS GROWTH: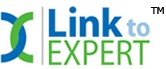 "It is not who you know – it is who knows you and what your expertise can do for them plus understands the value of hiring you." Visit LinktoEXPERT.

Vengreso provides Easy-to-follow on-demand sales training for LinkedIn.  It is a robust, well-designed training for all learning styles. Those who delve into the learning will become adept at building their desired clientele. The bonus is in enjoying more robust sales. Should this be of interest to you, or for your team, you may message me on LinkedIn or contact me by clicking this link.
Stuck at home like everyone else?  Check out the WebTalk one-stop platform to build your marketplace and grow social connections.  Sync and syndicate your apps.  Showcase your talent, brand, and offerings; connect, and earn money. The platform is in beta format so now is a great time to join!  Click this link ~  earn.webtalk.co/6790675 No cost to join!