Photo by The Digital Artist via Pixabay
Attract the Right Job Or Clientele:
Will You Study How to Implement AI to Increase Business?
News about AI is in our everyday conversations, including potential ethics violations. So many issues surround the controversial topic, making it essential to determine which approaches may or may not work for us as businesspeople and individuals.
Jeffrey Maganis, co-founder of AI Unlock, provides our guest blog, Will You Study How to Implement AI to Increase Business?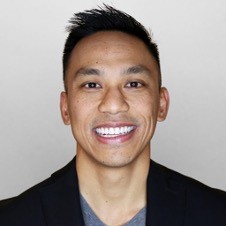 Jeffrey Maganis is a serial entrepreneur focused on disruptive technologies. He started his career in sales making over 20,000 telephone cold calls, and became one of the youngest team leaders at the company. Jeffrey then started his own company and sold it to a private family office. He also co-founded a marketing agency that helps companies grow and scale. His latest venture focuses on AI, which he considers the next greatest technology revolution of the decade.
___________________________________________________________________________________________________________________________
Study How to Implement AI to Increase Business
Are you worried that AI sales assistants will take over your job?
For the next foreseeable future, AI will not replace sales professionals, but sales professionals who know how to use AI will replace those that do not know how to use AI.
In a McKinsey report about the future of AI in the workplace, one of their top recommendations to sales professionals is to get their team trained on generative AI basics immediately. Their research indicated that companies investing in AI have already seen a 10 to 20 percent sales ROI increase.
It is why we launched AI Unlock, the first-of-its-kind AI sales training program that teaches sales professionals how to leverage AI to close more deals faster.
Companies are tightening their budgets and needing help meeting sales forecasts in 2023. AI immediately makes sales teams more efficient without hiring additional costly team members.
According to Boston Consulting Group, employees recognize the need for AI training, but only 14% have received any training. AI Unlock provides an effective, fast, low-cost AI training program for continuous education in the fast-moving AI industry.?
Jeffrey Maganis, co-founder of AI Unlock, asserts, "Companies seek to achieve more with less, and top sales professionals and experienced trainers from leading organizations worldwide have curated our AI sales training platform."
Do you want to know how you get ahead of the AI sales revolution?
The main areas to focus on when utilizing AI to grow sales revenue are how to:
Generate more leads.
Use sales automation tools.
Exponentially create more content to attract buyers.
Better understand your targeted buyer.
Scale outbound prospecting.
Save time writing emails and more.
According to salespeople, the most challenging part of the sales process is prospecting (42%), closing (36%), and qualifying (22%). AI can generate hundreds of emails at the click of a button, roleplay closing scripts, and qualify leads 100x faster than before.
At AI Unlock, they first consulted with veteran sales professionals and new developers using cutting-edge AI technology such as ChatGPT and Bard.
Have you wondered which AI sales tools and strategies to learn?
Most sales professionals only know about ChatGPT. Thousands of AI tools are out there, and more and more are popping up monthly. The most popular AI sales tools are Fathom, Crystal Knows, ChatGPT, Bing Chat, Hubspot AI, Gong, Lavender (Writing Assistant), DealIQ (Pipeline Management Weighting), Clari, Synthesia (video AI avatars), Midjourney (image creation), Dall-e, ZoomInfo, Apollo, Seamless.ai, and more.
Keeping up with different AI tools can be overwhelming. AI Unlock is platform agnostic and works with existing technologies. At AI Unlock, they also keep you updated with what you need to know, everything from call recording assistants and content creation to ChatGPT sales prompt engineering and CRM integrations.
Their unique AI sales training platform teaches both AI fundamentals and advanced topics. Course modules are available in short-form videos that are quick (Think TikTok and Instagram Reels) for busy sales professionals, plus long-form videos that are in-depth and highly detailed with hours of frequently updated content.
Will you keep up with the AI revolution and upskill yourself to learn?
"With AI becoming increasingly essential, it is now more crucial than ever for individuals to upskill their sales performance using AI. We have witnessed the exponential impact AI can bring to organizations. Top consulting firms globally recommend training employees in AI tools for Fortune 1000 companies and small-to-medium businesses. This is why we founded AI Unlock." said Jeffrey Maganis, co-founder of AI Unlock.
AI Unlock is offering a free demo of its platform to sales professionals. To learn more, visit Unlock the Potential of Your Business
In Conclusion: Study How to Implement AI to Increase Business
Some people believe AI is not the best way to proceed; however, it's best not to leave the decision to chance or unnecessary money on the table. We are each unique and are to honor that, but weighing the possibilities on both sides of the matter is necessary when a topic of such importance can affect every element of our lives to enjoy a better outcome. At the very least, study what thought leaders suggest implementing AI to increase business while maintaining ethical standards.
For More Insights: Visit Elinor's Amazon Author Page
'Communicate to Attract Interest'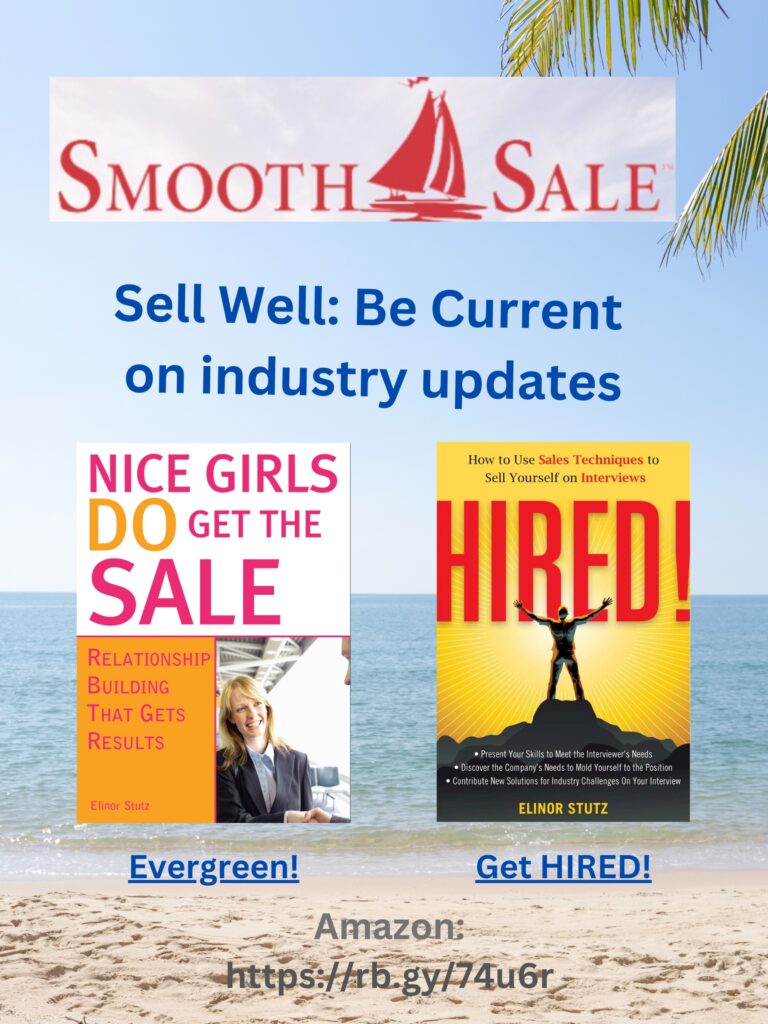 Be A Story-Teller
Believe, Become, Empower"
Related Blog Stories:
Sales Tips: Study How to Implement AI to Increase Business
Research authorities on AI to select one that speaks to your needs and desires for further consideration.
Before speaking with someone, decide which business areas will benefit most from AI implementation.
Weigh the costs for AI training and implementation against potential business growth.
Discuss with the provers of interest to compare and contrast offerings and find the one that best suits your needs.
Ask questions, including how it may enable better conversations and more conversions for sales.
Ensure that the provider is not pushing a sale but is seeking to assist you and your business.
Request referrals from a potential provider to learn what to avoid and better suggestions on which to concentrate.
Only implement one new strategy at a time for accurate monitoring and potential revision for a better outcome.
Request feedback from staff and clientele to ensure the new technology is not harming your relationships.
Celebrate Success!
Today's insights are provided to help you achieve the Smooth Sale!
RESOURCES FOR PERSONAL AND BUSINESS GROWTH:
Advisorpedia Publishes information to help advisors build their practice, and those interested in the markets choose investments and find inspiration.
BabyBoomer – A trusted media source that collects and curates all the news, resources, and shows of interest for the Baby Boomer generation and offers timely courses.
BizCatalyst360 Presents a life, culture, and biz new media digest as a hub of creative expression and personal growth.
CatCat Build your future one skill at a time.
ContactOut is a web-based platform that enables users to search for contact information and uncover contact details, including email addresses, phone numbers, and other personal data.
Greg Jenkins Consulting LLC – Helping organizations realize the value of diversity to build inclusive, evolving, high-performing cultures.
Growth Hackers – Helping businesses globally grow with lead generation, growth marketing, conversion rate optimization, data analytics, user acquisition, retention, and sales.
Inclusion Allies Coalition "Everyone is welcome here." Learn more to train teams and join the advocacy program.
Internet Advisor Find the internet service right for you among 2083 internet providers across 36,380 cities; plus, Cellphonedeal compiles excellent deals on phones, plans, and prepaid to furnish you with the best options in your area.
Kred Connect with top-rated influencers to learn from and grow your networks.
LinktoEXPERT "It is not who you know – who knows you and what your expertise can do for them, plus understand the value of hiring you."
Lotus Solution LLC Helps organizations create diversity and inclusion to ensure fairness and work through customized consulting, training, and keynote speeches.
Onalytica Find relevant influencers for your brand.
SalesPop! Purveyors of Prosperity; How to Compete against Yourself to Excel in your career.
Simma Lieberman, "The Inclusionist," helps develop inclusive leaders from the inside out to champion diversity and build equitable, inclusive cultures at every level.
Yoroflow offers a comprehensive suite of digital workplace platforms to help you streamline your day-to-day operations, manage your finances, and grow your business.
Vunela Provides a unique opportunity to view Videos and read articles by World Leaders.
WebTalk is the one-stop platform To build your marketplace and grow social connections.
Win Win Women is the world's only interactive network and an international community for women. Women WIN when they receive solutions + Experts WIN when they provide solutions = Win Win Women.