Photo by Geralt via Pixabay
Attract the Right Job Or Clientele:
Will You Use These Core Hacks to Better Protect Your Business?
One of the best and most important things you can do to help achieve success is to ensure you protect your business more effectively.
As people notice you are up-to-date and possibly trendy, you will attract considerable interest for further business growth. Today's technology makes it easier to implement and monitor for safety. Moreover, it will contribute to distinguishing your company, helping to stand out from the crowd.
Planning and preparation are necessary for monitoring and protecting your business. It is critical to ensure your company is well taken care of and that you have it on solid footing. Our collaborative Blog offers ideas to protect your business better with five core hacks. Below you will read some of the better steps you can take to help protect and look after your business with these core hacks more effectively.
___________________________________________________________________
Core Hacks to Better Protect Your Business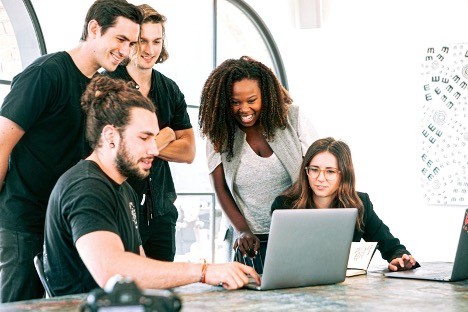 Be Cautious with Social Media
Social media has many incredible benefits for businesses, but there is also cause for concern. The reasoning is that everything is under a microscope these days. How your company conducts itself will be broadcast across social platforms and read and consumed by people worldwide. It is why it is vital that you maintain a positive and attractive online presence and that you are a business that people hold in high esteem.
Many different aspects are up for consideration before active online posting begins. It is wise to weigh the pros and cons of what and how you post to enjoy the reward in return for the time investment. And being careful about what you post on social media is one of the best places to start when it comes to targeting the right audience.
One of the considerations before you post, is that you are on the platform that attracts the audience you desire. Appropriate posting will garner far more attention. One prudent step after the next will enable steady traction for a growing business.
Vet Your Employees
Many excellent factors will help your business improve, and having the right employees in place is a big part of this. Employees play an essential role in any company's makeup. For this reason, hiring credible people with professional backgrounds and skill sets is necessary for the job. Having a strong vetting process as a business is essential for ensuring that you are hiring the right people. Otherwise, you may jeopardize the business and negatively impact your brandwith a poor choice of employees.
Get Legal Protection
There are many ways to look after your company and protect it for the better. One of the best ways to achieve this is to seek legal protection. But first, it is best to consider how your business comes across and in which areas it requires protection. It is essential to sort out commercial liability insurance and hire business attorneys to ensure that your company is taking the necessary steps to look after its employees and make the best steps for a safer future.
Install CCTV
Many steps exist that business owners can take that will help them to make the right choices for the future. One of the best ways of protecting the company is to ensure you look after your business by installing CCTV (closed circuit television). It is essential for increasing protection for the company, its assets, and your employees. It's wise to seek a state-of-the-art CCTV system that can make a massive difference to the safety and protection you give to your company.
It will be wise to research the options available for CCTV.
Train Your Staff
One of the simplest yet most effective ways to protect and look after your company is to train your staff as well as you can. Ensuring they know what they are doing and how to do it is crucial for protecting the company against legal entanglements. Doing so is hugely important and makes a massive difference to the success you are likely to have as a business. The training will also save you time and money in the long run.
Moving forward, it is best to research ideas, the latest tools, and technology, plus speak with peers about what they recently implemented to protect their companies. Your staff may also offer valuable and helpful ideas for moving forward. The concept of safety for all in every regard is necessary for employee loyalty and business growth. Nothing is safe without protection.
In Conclusion: Core Hacks to Better Protect Your Business
Implementing core hacks to protect your business better serves as a model for your staff and clientele. Upon recognizing the measures you take, trust in your company will increase for enhanced business growth.
For More Insights: Visit Elinor's Amazon Author Page
"Communicate to Attract Interest"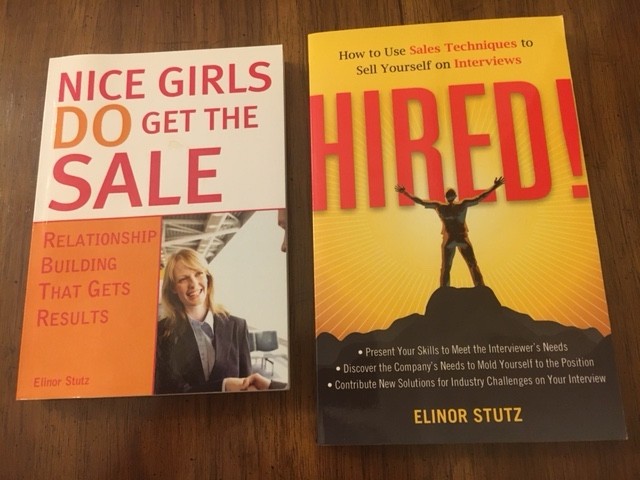 Authentic Relationships Are Essential
Be A Story-Teller
As the CEO of Smooth Sale, after her near-death experience, Stutz created the motto,
"Believe, Become, Empower"
" Nice Girls DO Get the Sale is an International Best-Selling and Evergreen Book – among the classics;
HIRED! Helped many to secure the job they desired.
Related Blog Stories:
Sales Tips: Core Hacks to Better Protect Your Business
Employees are familiar with business procedures; consult with them on core hacks to better protect your business.
Reward the employees who offer helpful suggestions
Stay up to date on the news regarding the latest interference strategies that thieves are using.
Research the news for the latest technological updates to prevent harm to your business.
Stay alert to potential threats and how to avert them in the future.
Review every process in place to uncover any need for improvement.
Pledge to fix gaps in protection immediately.
Consult with peers to exchange insights on the latest findings.
Continually monitor every aspect of the business to ensure you are moving forward as you should.
Celebrate Success!
Today's insights are provided to help you achieve the Smooth Sale!
RESOURCES FOR PERSONAL AND BUSINESS GROWTH:
Advisorpedia Publishes information to help advisors build their practice, and those interested in the markets choose investments and find inspiration.
BizCatalyst360 Presents a life, culture, and biz new media digest serving as a hub of creative expression and personal growth.
CatCat Build your future one skill at a time.
For Book Lovers Only For Book Lovers Only introduces you, the book lover, to new and exciting authors and works of fiction and non-fiction.
Greg Jenkins Consulting LLC – Helping organizations realize the value of diversity to build inclusive, evolving, high-performing cultures.
Growth Hackers – Helping businesses globally grow with lead generation, growth marketing, conversion rate optimization, data analytics, user acquisition, retention, and sales.
Inclusion Allies Coalition "Everyone is welcome here." Learn more to train teams, and join the advocacy program.
Internet Advisor Find the internet service right for you among 2083 internet providers across 36,380 cities, plus Cellphonedeal compiles great deals on phones, plans, and prepaids to furnish you with the best options in your area.
Kred Connect with top-rated influencers to learn from and grow your networks.
LinktoEXPERT "It is not who you know – it is who knows you and what your expertise can do for them, plus understands the value of hiring you."
Lotus Solution LLC Helps organizations create diversity and inclusion to ensure a fair and just workplace through customized consulting, training, and keynote speeches.
SalesPop! Purveyors of Prosperity; how to compete against yourself to excel in your career.
Simma Lieberman "The Inclusionist" helps develop inclusive leaders from the inside out to champion diversity and build equitable, inclusive cultures at every level.
Vunela Provides a unique opportunity to view Videos and read articles by World Leaders.
WebTalk is the one-stop platform. Build your marketplace and grow social connections.
Women's Information Network (WIN) An education-and-event-based Global Community of Women Helping Women Worldwide Live Their Best Lives through Celebration, Self-Improvement, and Service.