Attract the Right Job Or Clientele:
Note:  Donna Johnson Klonsky, MBA, PCC provides today's Guest Blog.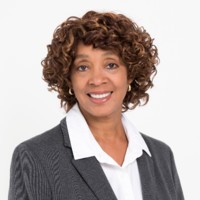 Donna Johnson Klonsky is a Business Coach, Consultant, Speaker and Author. She has published over five hundred articles and self-help techniques.  She has authored a decade-long monthly business column for a prominent New York City magazine.  Her published book, Aspects of Change: 9 Steps to Conquer Your Most Devastating Change, Develop Boundless Energy, and Create A Life You Love, helps individuals master any change.
____________________________
Life can be crazy and we all need to know the 3 steps to get back on track.  It would seem with all the technology to which we have access things would be more straightforward.  But they are not!  With everything going on, it's so easy for something to knock you off course.
Picture this. I'm sitting at my desk, ready to get down to some serious business.  I have planned my day and minimized distractions.  But is it possible to ever eliminate all of them?  An email I hadn't expected or scheduled time to work on comes arrives likes this:
Subject Line:  Website ready for review.
A mixture of excitement and dread rises to the surface.  Within minutes, dread has knocked out excitement.  Hours later, not only had my expectations been drowned, I faced a schedule that has fallen apart.
Many of us know how it feels when something or someone crashes our expectations.  When something essential yet primarily out of our control grabs hold of us, it ravages our schedule.  We might experience anxiety, helplessness, and a sense of being overwhelmed.  Have you ever been knocked for a loop and wondered how you were going to get your sea legs back – and fast?
Well, as the saying goes, 'this isn't my first rodeo.'  While it can be easy to get off course, the tips below will steer you back to the ring.
Don't Explode – Let Off Steam!
Yes, I know this is easier said than done.  Sometimes, I'm in the middle of an explosion when my mind finally grabs hold of me and says, "enough, get it together, girl.'  Think of a pressure cooker.  Okay, perhaps I'm dating myself.  a pressure cooker is like a crockpot, but it's sealed and steam escapes during the cooking process.  When it's going strong, it starts to whistle.  You have to take it off the heat and let it slowly cool down, or run cold water over it until you can safely open up the lid.  If not, you don't want to think about what could happen!
How do you release frustration?  
Walk away.  Get up and remove yourself from your environment.  I know it's not always possible.  I also know, from personal experience, how we often don't take advantage of this option when we can.  Ask my son how many times he has had to drag me, kicking and screaming, from some technology related fiasco.  When I say leave, it includes moving your thoughts about the situation elsewhere.
Then take five minutes or more and do something that you enjoy.  For me, that's putting on some music, playing brain games, word search, or a puzzle.  Do whatever it takes to put some mental distance between you and the situation.
Listen to your body.  Acknowledge the signals you get mentally, physically, and emotionally.  When we're thinking, 'I'm about to say or do something that I'll regret,' stop to pause.  Don't simply dismiss your feelings because you feel you shouldn't react in that manner.  The truth is your body has already responded.  It is your mind that needs to acknowledge the situation without shame, guilt, or blame.
Assess Damage – Time To Clean Up
Once you can think with more clarity, it's time to figure out what needs to happen.  Not just with the issue that exploded, but the other things that didn't get done.  Take a couple of cleansing breaths.  Then update your goals and priorities.  Make a list of the projects or tasks you can delay until a later time.  Don't beat yourself up.  Instead, focus on answering questions similar to these:
What will it take to rectify the situation?

What will I need to do or not do to get back on track?

What type of support is required?
If you are fortunate enough to have someone in your life with whom you can share without being judged, do so.  I have a cousin that can naturally make you see the funny side of almost anything.  Even when you don't want to, he makes you laugh at him, yourself, and the situation.  Sometimes laughing at a situation or ourselves can release just enough pressure to create forward movement.
Recognize and Respect Reality
Lay down your superhero outfit.  No matter how hard we try, we can't stretch twenty-four hours into thirty or fly through projects at the speed of light.  That might sound funny, but in the past, I've made some ambitious schedules to compensate for lost time that was impossible to meet.  I wouldn't let anything stop me.  Yes, in some situations, pure grit and determination can overcome insurmountable odds.  But more often than not, what we might accomplish in one area can wreak havoc on both our physical and mental health.
Although it can be difficult, sometimes we have to make the hard decision to let something go.  Ask yourself, 'what can I do next that will yield the most impact in the area of most greatest importance?'
We can cry over spilled milk, but that won't put it back in the carton.  Sometimes what was lost can't be replaced.  But we can make sure we physically, emotionally, and mentally aren't impacted in a way that takes us off of our game for extended periods.  When we realize we don't make the best decisions when steam is coming out of our ears, assess the damage.  Recognize and respect reality.  We can rebound and achieve some pretty amazing results.
Celebrate your decision to get back on the horse.  Hold on and ride until you reach your destination.
Today's Guest Blog is provided to help you achieve the Smooth Sale! 
Click here to Visit Elinor's Amazon Author Page
RESOURCES FOR PERSONAL AND BUSINESS GROWTH: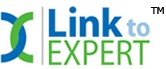 "It is not who you know – it is who knows you and what your expertise can do for them plus understands the value of hiring you." Visit LinktoEXPERT.
Women's Information Network (WIN) is an education-and-event-based Global Community of Women Helping Women Live Their Best Lives through Celebration, Self-Improvement, and Service.
A one stop platform to build your marketplace and grow social connections.  Sync and syndicate your apps.  Showcase your talent, brand, and offerings; connect, and earn money. Click this link ~ No cost to join!


Powered by Intellum, providing expertly curated content on the most sought after topics.