Attract the Right Job Or Clientele:
Are You Aware Of Errors Needing Your Attention?
Every endeavor requires that you be aware of errors needing your attention. Unfortunately, only some of us are motivated to do better.
"Today's disaster can be tomorrow's silver lining."
My Story
We each envision the best possible outcome as we attempt to build our business. Most of us know that not everything will work out as we expect. Two factors make all the difference:
The motivation to review the errors

Adjust the plan for future endeavors
Throwing our hands up in the air and saying, 'oh well, next,' will never improve our game. Instead, be aware of errors needing your attention. Make the time and effort to learn from the poor experience. As others see you moving past hurdles, your brand advances into the spotlight.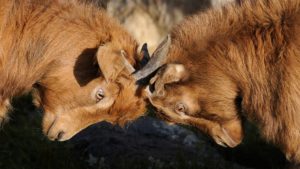 The Volunteer Experience
It has been an eye-opening experience working in a volunteer capacity. Most of the individuals have little familiarity with business practices. The difficulty is that the operation is dependent upon excellence in communication, event planning, and a collaborative effort.
Success for each activity requires familiarity with sales and business development. However, all of these skills are lacking among many of the volunteers.
Typical Business Assessment After the Event
Business losses are mostly due to miscommunication. After realizing a disappointment, it is best to review the mishap at every turn. Let the following become your mantra, 'be aware of errors needing your attention.'
I've learned to ask myself:
Were facts omitted

Was someone left out of the conversation

Did we interpret the terms differently

What were the outside influencing factors

How can I improve future efforts?
The Volunteer Miscommunication
Two of us agreed to meet at a school. The purpose was to provide information on the candidates running for office. Living nearby, we decided to carpool. Driving only three blocks, we were suddenly facing the infamous 'dark and stormy night.'
The lightning strikes on the east coast are unlike any I have ever witnessed on the west coast. Janet was equally alarmed. She asked that I turn the car around to go home. I happily obliged.
Upon my return, the phone rang. The organizer, Charlotte, was complaining about the heavy traffic. She was on her way to meet us at the school. The announcement took me by surprise. I confessed we returned home.
Worse, Janet was in possession of all the handouts. Charlotte called Janet and demanded that she be at the school. By the time Janet arrived, it was too late. The audience was seated inside, and the program about to begin.
Improve Each Effort
Similar to event and client meeting planning, I suggested the following for future events:
Decide whether the original idea remains a good one. Review all errors that need your attention. Decide how future steps may align for a better outcome. Admit the error of your ways. Revise the steps for the next project.
Attempt to Eliminate Errors:
1. Divvy up the handouts so that one person doesn't have complete control.
2. Arrange carpools ahead of time so that everyone can participate
3. When we are asked to call back, do so to update everyone.
As I shared my ideas for improving the outcome next time around, they were cheerfully accepted.
Your Story: Errors That Need Your Attention
Take time to recognize if you are habitually making assumptions. Not confirming what needs to take place will almost guarantee disappointment.
Clearly communicate every aspect of what you plan to implement. Everyone has different ideas and understanding. Always clarify uncertain statements. Agree in every way possible to eliminate miscommunication.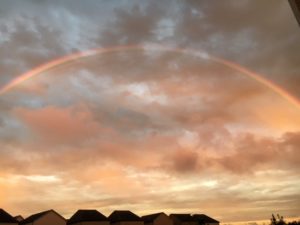 Last, make sure everyone agrees with the overall priorities and values of the assignment. Confirm the expectations of each person's participation. Seek out the rainbow in the sky.
Aware of Errors and Handling Those That Need Your Attention
Avoid anger and blame

Reassure people that together you can fix the problem

Ask for input on how best to handle future events

Before the next program, remind everyone of the better procedures

After the occasion, compare and contrast the approaches and outcomes
By analyzing and sharing better procedures with your contributors, you will begin to eliminate errors that need your attention.
For More Insights: Visit Elinor's Amazon Author Page
"Communicate to Attract Interest"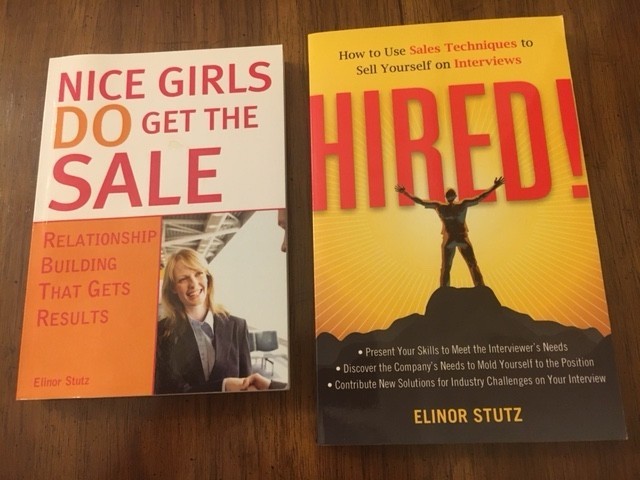 Authentic Relationships Are Essential
Be A Story-Teller
As the CEO of Smooth Sale, after her near-death experience, Stutz adapted the motto,
"Believe, Become, Empower"
" Nice Girls DO Get the Sale is an International Best-Selling and Evergreen Book – among the classics;
HIRED! Helped many to secure the job they desired.
Related Blog Stories:
Sales Tips: Are You Aware Of Errors Needing Your Attention?
Ask for input as you become aware of errors that need adjustments.

Discuss the limits and bonuses for each concept to select the best

Gain commitment from participants

Create an overall plan of action

Have each member of the team contribute to an individual plan of action

Track the elements leading up the program

Ask the team to help assess the process regarding what works best

Have participants suggest replacements for the errors that need your attention

Revise your future approach for events

Celebrate Success!
Today's blog is provided to help you achieve the Smooth Sale!
RESOURCES FOR PERSONAL AND BUSINESS GROWTH:
Advisorpedia Publishes information to help advisors build their practice, and those interested in the markets choose investments and find inspiration.
BizCatalyst360 Presents a life, culture, and biz new media digest serving as a hub of creative expression and personal growth.
CatCat Build your future one skill at a time.
For Book Lovers Only For Book Lovers Only introduces you, the book lover, to new and exciting authors and works of fiction and non-fiction.
GetCiara Make remote your unfair advantage.
Greg Jenkins Consulting LLC – Helping organizations realize the value of diversity to build inclusive, evolving, high-performing cultures.
Growth Hackers – Helping businesses from all over the world grow with lead generation, growth marketing, conversion rate optimization, data analytics, user acquisition, retention, and sales.
Inclusion Allies Coalition "Everyone is welcome here." Learn more to train teams, and join the advocacy program.
Internet Advisor Find the internet service right for you among 2083 internet providers across 36,380 cities, plus Cellphonedeal compiles great deals on phones, plans, and prepaids to furnish you with the best options in your area.
Kred Connect with top-rated influencers to learn from and grow your networks.
LinktoEXPERT "It is not who you know – it is who knows you and what your expertise can do for them plus understands the value of hiring you."
Lotus Solution LLC Helps organizations create diversity and inclusion to ensure a fair and just work through customized consulting, training, and keynote speeches.
SalesPop! Purveyors of Prosperity; how to compete against yourself to excel in your career.
Simma Lieberman "The Inclusionist" helps develop inclusive leaders from the inside out to champion diversity and build equitable, inclusive cultures at every level.
Vunela Provides a unique opportunity to view Videos and read articles by World Leaders.
WebTalk is the one-stop platform To build your marketplace and grow social connections.
Women's Information Network (WIN) An education-and-event-based Global Community of Women Helping Women Worldwide Live Their Best Lives through Celebration, Self-Improvement, and Service.