Attract the Right Job or Clientele:
Are You Creating Inclusive Leaders?
NOTE: Greg Jenkins, Founder & CEO, Greg Jenkins Consulting, provides today's guest blog, Are You Creating Inclusive Leaders? A Service I've Lived.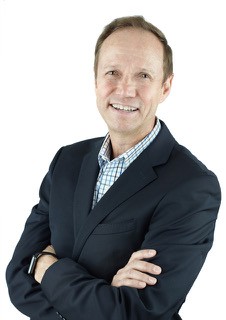 Welcome, I am a Service-Disabled Veteran who loves serving as a dedicated and passionate leadership, diversity & inclusion (D&I) consultant, trainer, facilitator, mentor, and coach. I care about helping people and organizations learn and grow to become higher-performing.
I provide talent development for organizations by delivering D&I expertise, team building, and leadership development in; assessment, design, development, implementation, and evaluation of strategy, training content, marketing, facilitation, coaching, and veteran transition mentoring.
My work includes clients across North America at the Federal and state government levels to include non-profit and corporate clients. My partner clients and I have improved business outcomes and developed talent within those same organizations. I believe that by raising others upward – we rise as well. My purpose is to help you with your purpose, and I look forward to connecting with you. 12 June 2020
________________________________________
Creating Inclusive Leaders by Offering a Service I Have Lived
I began my business because I wanted to help supervisors and managers. The goal is for them to learn the value of diversity and develop into inclusive leaders and build better teams.
The US military is highly adept at including diverse people from around the world and turning them into motivated and productive professionals and teams. High performing, effective teams don't happen by accident. There is a dedicated development process that begins and ends with inclusive leadership. A culture of inclusion is where everyone can benefit from and gain the opportunities to learn, grow, and flourish. In my experience, it's those inclusive leaders who positively impact an organization's bottom line. It's the intersection between leadership, the workforce, and organizational objectives where I work to help organizations.
A Unique Process:
My work requires the co-creation of brave and vulnerable spaces for workshop group members to grasp inclusive leadership concepts fully. Supervisors and managers must first understand that becoming an inclusive leader means learning about self. My training requires participants to "dig deep" better to understand their own biases' stereotypes and perceptions. It's those inclusive leaders who are the ones who have the most significant and most positive impact on both their organization's workforce and, ultimately, the bottom-line objectives.
Tough Challenges:
The first tough challenge for me was learning how to start and run my business. I had served in the US Army for over 28 years and had zero business experience whatsoever. I worked hard seeking out mentors, business coaches, and other business professionals who helped me tremendously. In the beginning, I began working with a Chicago-based diversity firm, InQUEST Consulting LLC. Scott Hoesman is the Founder and President of InQUEST Consulting, and I learned much from him in terms of business administration, operations, marketing, sales, and much more. I give Scott enormous credit in helping me to launch, operate and grow my own business effectively.
Where I am Today
Today, I have been in business on my own for over eight years now, and I love it! I still encounter challenges and setbacks from time to time. But I'm also able to enjoy the flexibility and autonomy of being able to pursue my passion. I'm still learning aspects of running my business and improving it along the way. I would encourage anyone considering going into business for themselves to know their "why" first. The alarming truth is, small businesses fail at an alarming rate.
There are no guarantees of success. Often the work is long and arduous, and sometimes even without compensation.
The Turnaround
However, by putting the following in place:
A vision and strategy

A network of caring people who can help you

A good work ethic
You will surprise yourself by what you can create and grow. Even better is when all of us are creating inclusive leaders.
"Communicate to Attract Interest"
Be A Story-Teller
As the CEO of Smooth Sale, after her near-death experience, Stutz adapted the motto,
"Believe, Become, Empower"
" Nice Girls DO Get the Sale is an International Best-Selling and Evergreen Book – among the classics;
 HIRED! Helped many to secure the job they desired. 
Related Blog Stories:
In Conclusion:

Grand Vision of a Possible Future:
My vision for the future is one where inclusive leadership is the norm across all organizations. Where teams, organizations, and even our society benefit from inclusive leadership and positive outcomes at all levels. In the words of Dr. Richard Friend, "a vision where every team member is; welcomed, respected, valued, and heard." That vision is my personal goal.
I enjoy my work very much, and I hope to continue for as long as I am physically and mentally able to do so.
Sales Tips: Creating Inclusive Leaders
Build your brand and your network

Be up to date with the latest business strategies

As need arises, ask peers for mentor recommendations

Review your business plan for diversity and inclusiveness however possible

Seek out a collaborative group to enhance visibility and branding

Keep an eye on your ultimate goal

Learn from errors for quicker progress

Strive for creating inclusive leaders

Listen to and observe others for realization of what works well

Celebrate Success!
Today's insights are provided to help you achieve the Smooth Sale!
RESOURCES FOR PERSONAL AND BUSINESS GROWTH:

Advisorpedia Publishes information to help advisors build their practice, and those interested in the markets choose investments and find inspiration.
BizCatalyst360 Presents a life, culture, and biz new media digest serving as a hub of creative expression and personal growth.
CatCat Build your future one skill at a time.
For Book Lovers Only For Book Lovers Only introduces you, the book lover, to new and exciting authors and works of fiction and non-fiction.
GetCiara Make remote your unfair advantage.
Greg Jenkins Consulting LLC – Helping organizations realize the value of diversity to build inclusive, evolving, high-performing cultures.
Growth Hackers – Helping businesses from all over the world grow with lead generation, growth marketing, conversion rate optimization, data analytics, user acquisition, retention, and sales.
Inclusion Allies Coalition "Everyone is welcome here." Learn more to train teams, and join the advocacy program.
Internet Advisor Find the internet service right for you among 2083 internet providers across 36,380 cities, plus Cellphonedeal compiles great deals on phones, plans, and prepaids to furnish you with the best options in your area.
Kred Connect with top-rated influencers to learn from and grow your networks.
LinktoEXPERT "It is not who you know – it is who knows you and what your expertise can do for them plus understands the value of hiring you."
Lotus Solution LLC Helps organizations create diversity and inclusion to ensure a fair and just work through customized consulting, training, and keynote speeches.
SalesPop! Purveyors of Prosperity; how to compete against yourself to excel in your career.
Simma Lieberman "The Inclusionist" helps develop inclusive leaders from the inside out to champion diversity and build equitable, inclusive cultures at every level.
Vunela Provides a unique opportunity to view Videos and read articles by World Leaders.
WebTalk is the one-stop platform To build your marketplace and grow social connections.
Women's Information Network (WIN) An education-and-event-based Global Community of Women Helping Women Worldwide Live Their Best Lives through Celebration, Self-Improvement, and Service.