Photo by Geralt via Pixabay
Attract the Right Job Or Clientele:
Are You Finding Suitable Suppliers For Your Business?
Our collaborative blog offers tips for finding suitable suppliers for your business. When starting a business, one of the most important decisions is who to partner with for supplies and manufacturing. Finding suppliers that can provide high-quality products and meet your deadlines and budget requirements.
It is always necessary to do our research no matter the endeavor to find the best help we can find and afford. The following blog will provide tips for finding better suppliers for your business. Many of the insights below apply if you have a giant corporation with a warehouse, a medium-sized company, or a solo entrepreneur.
_________________________________________________________________________________________________________
Suitable Suppliers For Your Business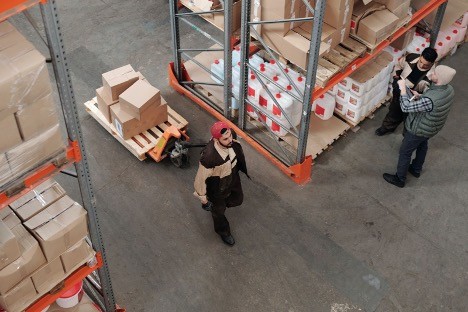 Do Your Research
When you're looking for suitable suppliers for your business, it's essential to do your research and ask around. Talk to other businesses in your industry and see who they use for their supplies. You can also search online or attend trade shows to find potential suppliers.
Once you've narrowed your options, check out each supplier's website and read reviews from other customers. Doing so is one of the essential steps in finding the right supplier because you need to ensure that they are reputable and can provide the products or services you need.
Additionally, when you're doing your research, be sure to pay attention to pricing. Get quotes from multiple suppliers to compare prices and find the best deal. However, don't sacrifice quality for the price. Be sure to find a balance between the two.
2) Have A List Of Requirements
When looking for a supplier, you should have a list of requirements they must meet. It will help narrow down your options and make it easier to find the right supplier, like China Injection Mold Company. Some things that you may want to consider include the following:
The quality of their products
Their delivery times
Their price points
Their customer service
Their reputation
The type of pallets they use, for example, CP7 PALLETS
Once you have a good idea of what you're looking for, you can contact potential suppliers. Be sure to ask them plenty of questions to get an accurate picture of whether or not they would be a good fit for your business.
3) Review Their Contracts Carefully
Be sure to review all contracts from potential suppliers very carefully. Make sure you understand the terms and conditions and the pricing. Pay close attention to any clauses that could be considered problematic, such as:
Minimum purchase quantities
Late fees
Early termination charges
You will also want to confirm that the contract includes all the services you expect the supplier to provide.
It's also important to consider what would happen if you need to end the relationship with the supplier for any reason. Would you be required to give them advance notice? Are there any termination fees? Understanding their terms upfront can help avoid any surprises down the road.
4) Get Everything In Writing
Once you've selected a supplier, get everything in writing. Request the services they will provide, the price you have agreed to, any discounts or promotions they offer, and the delivery schedule. Everything in writing will help protect your interests and ensure both parties know what to expect.
If there's anything you're unsure about, don't hesitate to ask for clarification. It's better to get things sorted out now rather than run into problems later. Doing so will lead to finding suitable suppliers for your business.
In Conclusion: Finding Suitable Suppliers for Your Business
Finding the right supplier for your business can be challenging. But by following these tips, you can help ensure you make the best decision for your company. By taking the time to research and being thoughtful about your needs, you can find a supplier who will help you take your business to the next level.
For More Insights: Visit Elinor's Amazon Author Page
Communicate to Attract Interest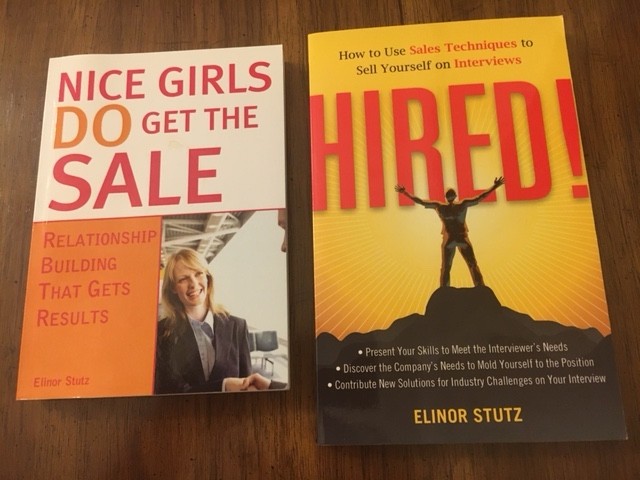 Be A Story-Teller
As the CEO of Smooth Sale, after her near-death experience, Stutz's motto is,
"Believe, Become, Empower.
" Nice Girls DO Get the Sale is an International Best-Selling and Evergreen Book – among the classics;
HIRED! Helped many to secure the job they desired.
Related Blog Stories:
Sales Tips: Finding Suitable Suppliers For Your Business
Research your competitors and take note of how your favorites perform.
Attempt to learn who your competitors use for varying services.
Ask your network who they recommend for the services in need.
Review each vendor's website to clarify their focus and business conduct.
Second, request a conversation to learn more about how the vendor supplies services.
Third, ask for the names of a couple of other companies who use the vendor's services to contact.
If possible, test the service upfront with a short-term agreement upon satisfactory responses from the people you contact.
Should the service not meet expectations seek out another supplier.
The research will lead you to find suitable suppliers for your business.
Celebrate Success!
Today's insights are provided to help you achieve the Smooth Sale!
RESOURCES FOR PERSONAL AND BUSINESS GROWTH:
Advisorpedia Publishes information to help advisors build their practice, and those interested in the markets choose investments and find inspiration.
BizCatalyst360 Presents a life, culture, and biz new media digest as a hub of creative expression and personal growth.
CatCat Build your future one skill at a time.
For Book Lovers Only For Book Lovers Only introduces you, the book lover, to new and exciting authors and works of fiction and non-fiction.
GetCiara Make remote your unfair advantage.
Greg Jenkins Consulting LLC – Helping organizations realize the value of diversity to build inclusive, evolving, high-performing cultures.
Growth Hackers – Helping businesses grow with lead generation, growth marketing, conversion rate optimization, data analytics, user acquisition, retention, and sales.
Inclusion Allies Coalition "Everyone is welcome here." Learn more to train teams and join the advocacy program.
Internet Advisor Find the internet service right for you among 2083 internet providers across 36,380 cities, plus Cellphonedeal compiles great deals on phones, plans, and prepaid to furnish you with the best options in your area.
Kred Connect with top-rated influencers to learn from and grow your networks.
LinktoEXPERT "It is not who you know – it is who knows you and what your expertise can do for them, plus understands the value of hiring you."
Lotus Solution LLC Helps organizations create diversity and inclusion to ensure a fair and work through customized consulting, training, and keynote speeches.
SalesPop! Purveyors of Prosperity; how to Compete against Yourself to Excel in your career.
Simma Lieberman "The Inclusionist" helps develop inclusive leaders from the inside out to champion diversity and build equitable, inclusive cultures at every level.
Vengreso Provides easy-to-follow on-demand sales training for LinkedIn.
Vunela Provides a unique opportunity to view Videos and read articles by World Leaders.
WebTalk is the one-stop platform. Build your marketplace and grow social connections.
Women's Information Network (WIN) is An education-and-event-based Global Community of Women Helping Women Worldwide Live Their Best Lives through Celebration, Self-Improvement, and Service.