Photo by John Hain via Pixabay
Attract the Right Job Or Clientele:
From Good to Great Tips for Improving Product Quality
In today's competitive business landscape, having a high-quality product is crucial to stand out competitively. Regardless of the size of your company, the pressure to improve product quality is always present. But how do you take your product from good to great?
Building a standout brand and admiration requires combining strategy, innovation, and a willingness to adapt to changing consumer needs. Our collaborative blog will explore practical tips for improving product quality to help your business gain a competitive edge.
______________________________________________________________________________________________________
Improving Product Quality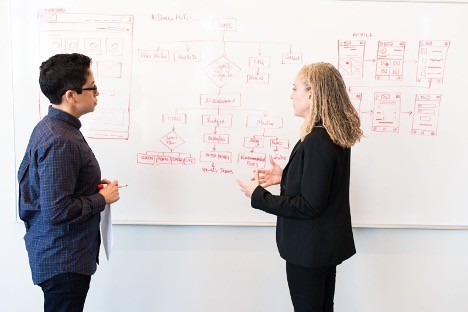 Conducting Market Research to Identify Areas for Improvement
Market research is still one of the most effective ways to improve product quality. Market research can help you identify areas for improvement in your product and understand your customers' needs and preferences. Start by identifying your target market. You may begin by:
The three steps above will enable you to gather feedback on your product. The insights you receive can help you understand what your customers like and dislike about your product, what features they would like to see, and what they think your product is missing.
Your customers may want more functionality, better design, or improved durability. Once you have collected this data, analyze it to identify common themes and areas for improvement. Consider this feedback when developing your product roadmap and ensure you align your product development efforts with your customers' needs.
Investing in Product Testing to Ensure Quality and Safety
Product testing is another critical component of improving product quality. By testing your product before it hits the market, you can identify any defects or issues that may impact its performance or safety. A safe and reliable product will improve customer satisfaction and reduce the risk of liability and costly recalls.
Investing in product testing can also help you identify areas for improvement. By testing different components and materials, you can determine which ones perform best and which may need improvement. This information can enhance your product's design and performance, improving its quality.
Using Customer Feedback to Drive Improvements
Customer feedback is a valuable asset for improving product quality. By listening to your customers' feedback, you can identify any areas for improvement and make changes to your product accordingly. Receive more significant input by implementing multiple ways to gather customer feedback, including surveys, focus groups, and customer reviews.
When gathering feedback, it's important to ask open-ended questions that allow customers to share their thoughts and opinions. Use this feedback to identify areas for improvement and make changes to your product accordingly. You can also ask specific questions about your product's functionality, design, and user experience.
Collaborating with Suppliers to Improve Materials and Components
When working with suppliers, it's essential to communicate your product's requirements and quality standards. It can help ensure that your suppliers understand what you are looking for and can provide the necessary materials and components. You can also work with your suppliers to identify areas for improvement and develop new materials or components that can improve your product's performance, whether swapping to more sustainable products, choosing a unique hot melt adhesive, or updating your processing equipment.
Collaborating with suppliers can also help you reduce costs and improve efficiency. It can help you improve your product's quality while reducing costs and increasing profitability. By working closely with your suppliers, you can identify opportunities to streamline your supply chain and reduce waste.
Implementing Quality Control Processes to Ensure Consistency
Quality control processes are essential for ensuring that your product is consistent and meets your quality standards.
There are many different quality control processes that you can implement, including statistical process control, Six Sigma, and Total Quality Management. These processes can help you identify defects, analyze data, and improve your product's design and manufacturing processes.
In Conclusion: From Good to Great Tips for Improving Product Quality
Improving product quality is crucial for businesses seeking a competitive edge in today's market. So whether you're looking to improve your product's functionality, design, or overall user experience, start by implementing these tips and taking your product quality to the next level.
For More Insights: Visit Elinor's Amazon Author Page
'Communicate to Attract Interest'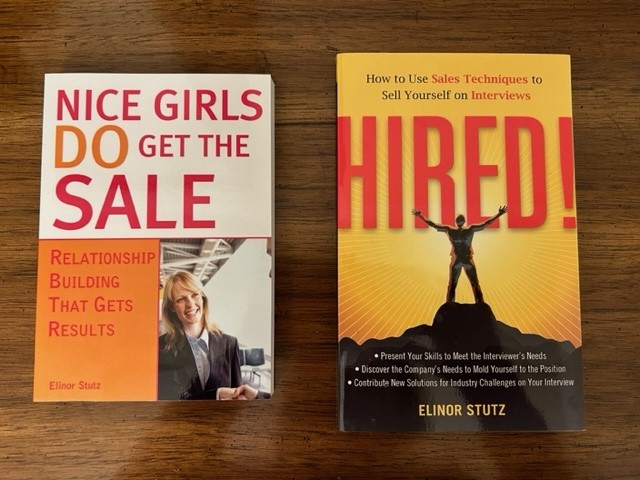 Authentic Relationships Are Essential
Be A Story-Teller
As the CEO of Smooth Sale, after her near-death experience, Stutz created the motto,
"Believe, Become, Empower"
" Nice Girls DO Get the Sale is an International Best-Selling and Evergreen Book – among the classics;
HIRED! Helped many to secure the job they desired.
Related Blog Stories:
Sales Tips: Improving Product Quality
New products quickly become the norm and then age; gaining ideas for improving product quality is always best.
Your clientele has the information you seek for improving your offerings further; request their input.
In addition to improving each product, research newer technology for improvement.
Upon reading about new tech and AI, realize how you may adapt to your products and services.
Create polls on social media platforms to garner more insight from your audience.
Write articles and post online to receive further commentary.
Read reviews of other companies in the same industry to garner additional possibilities.
Realize how you take the better ideas to a new level to put your business in the spotlight.
Utilize the insights of friends, peers, collaborators, and recent trends for ongoing improvements.
Celebrate Success!
Today's insights are provided to help you achieve the Smooth Sale!
RESOURCES FOR PERSONAL AND BUSINESS GROWTH:
Advisorpedia Publishes information to help advisors build their practice, and those interested in the markets choose investments and find inspiration.
BizCatalyst360 Presents a life, culture, and biz new media digest as a hub of creative expression and personal growth.
CatCat Build your future one skill at a time.
ContactOut is a web-based platform that enables users to search for contact information and uncover contact details, including email addresses, phone numbers, and other personal data.
Greg Jenkins Consulting LLC – Helping organizations realize the value of diversity to build inclusive, evolving, high-performing cultures.
Growth Hackers – Helping businesses globally grow with lead generation, growth marketing, conversion rate optimization, data analytics, user acquisition, retention, and sales.
Inclusion Allies Coalition "Everyone is welcome here." Learn more to train teams and join the advocacy program.
Internet Advisor Find the internet service right for you among 2083 internet providers across 36,380 cities; plus Cellphonedeal compiles excellent deals on phones, plans, and prepaid to furnish you with the best options in your area.
Kred Connect with top-rated influencers to learn from and grow your networks.
LinktoEXPERT "It is not who you know – who knows you and what your expertise can do for them, plus understands the value of hiring you."
Lotus Solution LLC Helps organizations create diversity and inclusion to ensure fairness and work through customized consulting, training, and keynote speeches.
Onalytica Find relevant influencers for your brand.
SalesPop! Purveyors of Prosperity; how to compete against yourself to excel in your career.
Simma Lieberman "The Inclusionist" helps develop inclusive leaders from the inside out to champion diversity and build equitable, inclusive cultures at every level.
Vunela Provides a unique opportunity to view Videos and read articles by World Leaders.
WebTalk is the one-stop platform To build your marketplace and grow social connections.
Win Win Women is the world's only interactive network and an international community for women. Women WIN when they receive solutions + Experts WIN when they provide solutions = Win Win Women.