Photo by E.S.
Attract the Right Job Or Clientele:
Are You Ready for A Journey of Purpose and Impact?
Sejal Thakkar provides our inspiring blog story, Are You Ready for A Journey of Purpose and Impact?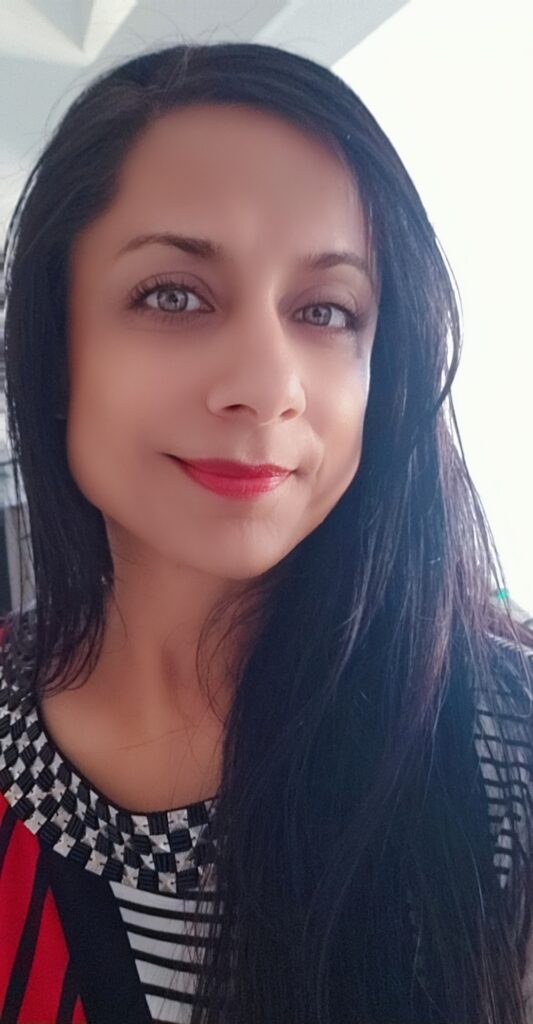 Sejal's work experience moves from a Legal Practice to Cultivating Inclusive Workplaces, fulfilling her desire for a Journey of Purpose and Impact. Read about her inspiring journey below.
____________________________________________________________________________________________________________
A Journey of Purpose and Impact
A Shift Towards Purpose:
While growing up, my father often saw in me the qualities of a future lawyer – a curious nature and a penchant for asking questions. His unfulfilled dream of attending law school in India when we moved to the United States served as a backdrop to my life. Little did I know then that his observations would become the seeds of my journey into the legal world.
My path led me to law school with a deep-seated desire to understand our legal system, advocate for justice, and help others navigate its complexities. I embarked on a career in litigation, specializing in employment law, defending clients, and developing a keen understanding of legal strategies.
While my legal career taught me invaluable skills, I felt a calling beyond the courtroom. The turning point came when I realized I could leverage my legal background to educate and empower organizations to foster healthier workplace cultures.
The birth of my son marked a significant turning point. In 2017, I took a leap of faith and founded my own training and consulting practice, shifting my focus from the jury room to the training room. I transitioned to working from home, teaching at universities, and engaging in workplace investigations, diversity, and inclusion training. My diverse experiences led me to establish myself as a consultant with a unique blend of legal expertise and a passion for creating inclusive workspaces.
Actionable Steps for Your Journey:
Identify Your Purpose
Begin by understanding why you are in your current career or business. What need are you addressing, and what value do you provide to your clients or customers?
Embrace Challenges
Don't shy away from challenges; instead, view them as opportunities for growth. Embrace diversity, equity, and inclusion, and let them fuel your journey.
Continuous Learning
Never stop learning. Stay updated with industry trends and be open to new ideas and strategies.
Build Strong Relationships
Networking and building relationships are crucial in the business world. Nurture your connections and seek out mentors.
Set Grand Visions
Envision where you want to be in the future. What do you want to accomplish ultimately? Having a clear vision will guide your path.
Adopt a Hustle-First Mindset
Leaving a stable income behind is for the strong-hearted. I lived paycheck to paycheck, dipping into savings to cover initial expenses. I adopted a "hustle-first" mindset, seeking side jobs and focusing on networking to generate income while building my company. I nurtured professional connections, sowing seeds for future collaborations.
No Regrets, Only Growth
My legal training has been invaluable. It equipped me with critical thinking, analytical skills, and attention to detail, essential in teaching, consulting, and workplace investigations. My legal background also gave me a deep understanding of regulatory and compliance matters, enabling me to offer comprehensive guidance to organizations.
Despite the challenges, I have no regrets about leaving law practice. I found fulfillment and purpose in my new path, positively impacting workplace cultures and contributing to organizational growth. Embracing change and development has been a rewarding journey.
Advice to My Former Self
If I could go back, I would say, "Trust your instincts and have confidence in your abilities." Embrace setbacks as part of the process and seek guidance from mentors. Keep your passion for positive workplace cultures at the forefront and value the uniqueness of your journey.
On the Horizon
My current vision is to build 100 companies that foster positive workplace cultures and promote inclusivity. I aim to extend my impact globally, creating meaningful change within organizations. My commitment to creating safe, inclusive environments remains unwavering, with initiatives, talks, and collaborations to catalyze a broader cultural shift.
In Conclusion: Be Ready for A Journey of Purpose and Impact
My journey embodies the belief that positive workplace environments can transform organizations and empower individuals to thrive. Trust your unique journey, embrace change, and pursue your passions – for it is in this alignment that we find our most significant purpose and impact.
For More Insights, Visit Elinor's Amazon Author Page
Communicate to Attract Interest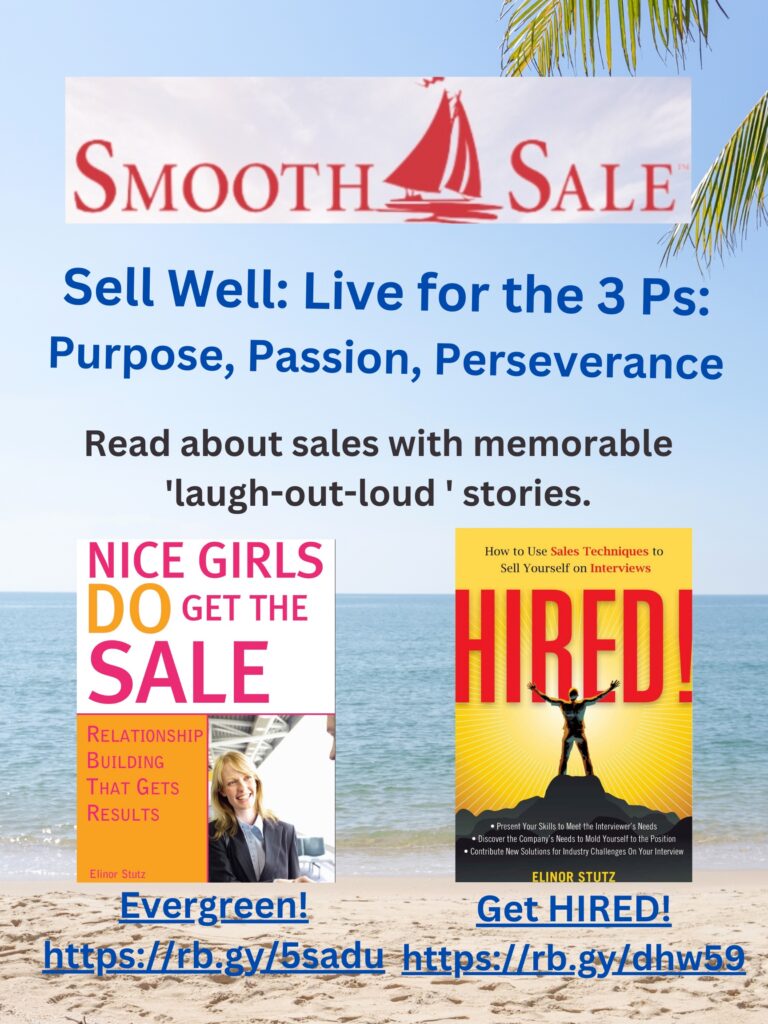 Be A Story-Teller
"Believe, Become, Empower"
Related Blog Stories:
Sales Tips: A Journey of Purpose and Impact
Come to terms with what may be missing from your career.
Contemplate all the current elements you adhere to, but realize more extraordinary inspiration can be yours.
Embracing 'anything is possible,' list what you wish to be doing.
Prioritize your wishes and then convert each into a goal.
Re-prioritize the list according to the necessity of proper implementation.
Next to each goal, note the people and communities who may find your new ideas beneficial.
Strive to work for the greater good in the effort to bring reward to you, too.
Embrace the 3 P's: Purpose, Passion, and Perseverance to ensure an excellent outcome.
Welcome varying insights for consideration to create a more robust program that meets your standards.
Celebrate Success!
Today's insights are provided to help you achieve the Smooth Sale!
RESOURCES FOR PERSONAL AND BUSINESS GROWTH:
Advisorpedia Publishes information to help advisors build their practice, and those interested in the markets choose investments and find inspiration.
BabyBoomer – A trusted media source that collects and curates all the news and resources, plus offers a wide variety of excellent courses for the Baby Boomer generation.
BizCatalyst360 Presents a life, culture, and biz new media digest as a hub of creative expression and personal growth.
CatCat: Build your future one skill at a time.
ContactOut is a web-based platform that enables users to search for contact information and uncover contact details, including email addresses, phone numbers, and other personal data.
Fedica Realize your followers' interests to create tailored content to encourage a returning and referring clientele.
Greg Jenkins Consulting LLC – Helping organizations realize the value of diversity to build inclusive, evolving, high-performing cultures.
Growth Hackers – Helping businesses globally grow with lead generation, growth marketing, conversion rate optimization, data analytics, user acquisition, retention, and sales.
Inclusion Allies Coalition: "Everyone is welcome here." Learn more to train teams and join the advocacy program.
Internet Advisor Find the internet service right for you among 2083 internet providers across 36,380 cities; plus, Cellphonedeal compiles excellent deals on phones, plans, and prepaid to furnish you with the best options in your area.
Kred Connect with top-rated influencers to learn from and grow your networks.
LinktoEXPERT "It is not who you know – who knows you and what your expertise can do for them, plus understand the value of hiring you."
Lotus Solution LLC Helps organizations create diversity and inclusion to ensure fairness and work through customized consulting, training, and keynote speeches.
Onalytica: Find relevant influencers for your brand.
SalesPop! Purveyors of Prosperity; How to Compete against Yourself to Excel in Your Career.
Simma Lieberman, "The Inclusionist," helps develop inclusive leaders from the inside out to champion diversity and build equitable, inclusive cultures at every level.
Yoroflow offers a comprehensive suite of digital workplace platforms to help you streamline your day-to-day operations, manage your finances, and grow your business.
Vunela Provides a unique opportunity to view Videos and read articles by World Leaders.
WebTalk is the one-stop platform To build your marketplace and grow social connections.
Win Win Women is the world's only interactive network and an international community for women. Women WIN when they receive solutions + Experts WIN when they provide solutions = Win Win Women.