Photo by Vlynn via Pixabay
Attract the Right Job Or Clientele:
Are You Ready to Improve Your Networking Event?
Networking events intend for you to meet new people and gain new contacts. However, planning a networking event can take time and effort. If you are in a position to host a networking event, you must ensure that it achieves rave reviews. The key to getting the most from a networking event is preparation.
Our collaborative Blog offers insights to improve your networking event. It helps to prepare with swag, something enticing, and it is crucial to provide something that nobody else offers. It's nice to be able to hand out those VIP passes to your key clients, but you still need to network in a way that allows others to remember you and your event fondly. Events don't have to be challenging to plan, and with the proper preparation tips we have for you below, you will find this time easier than ever before.
If your answer is a resounding, Yes!, to the question, 'are you ready to improve your networking event' you will find six suggestions below to help ensure that your networking event is productive.
_______________________________________________________________________
Improve Your Networking Event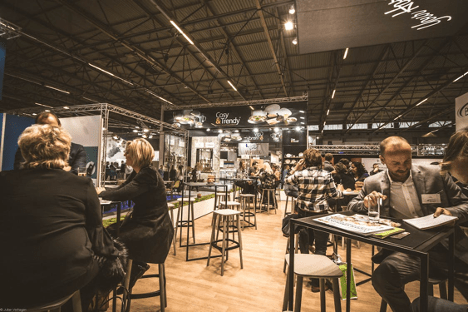 Make sure everybody dresses the part.
It is a business networking event where all your employees are to be ready and dressed for their participation. Networking with professional individuals requires professional attire to be taken seriously. It's always better to be the best dressed than the most impressive person. A welcoming presence will encourage more people to take the time to speak with you and get to know you.
Arrange your networking materials in one place.
Being organized is so important for networking events. Disorganization at an event will only produce disinterest. Having all your promotional materials, such as Flyers and brochures, in one place allows you to reach over mid-conversation to grab the appropriate one and further impress your new connections. Also, feel free to pause the conversation by saying, excuse me for a moment, if necessary, but try to avoid it if you can. The goal is to maintain and potentially increase people's interest.
Don't forget the business cards.
Networking events are there for you to build a contacts list. The people you connect with must have a way to contact you afterward to continue the conversation and potentially place an order. Everybody should have business cards available always. You can quickly provide the information when someone spontaneously asks for contact details. One way to measure the number of people you speak with is to count how many business cards you have before the event. Recount them again after the event to track the number you gave away.
Always have swag bags.
Promotional gifts enable attendees to remember your event well. Vendors typically host booths at the events and provide gift bags for attendees to remember them. Offering the swag bags and your promotional materials will entice people to visit your stall in the exhibition. It's how curiosity increases a notch.
Bring a positive attitude along.
You will earn about the people you meet when networking. Although you may not remember everybody's name, you will remember elements of the conversation and their impact. Likewise, people will reciprocate by recalling the impact you have on them. For example, if you are the bringer of Donuts with a smile, you will be well-remembered by everybody! It's a rare person who doesn't love Donuts.
Most people seek out another with a positive mental attitude. A smile and an interest in learning about the person in your presence typically develop the conversation. If they are self-centered and have no interest in you, you will know to save time by walking away. However, the best conversations are on an even keel and digging deep into finding ways to help one another grow.
Make sure that you have engaging conversation starters.
When people ask what your business does, it is best to give a precise snapshot of your business's service and benefits and the enjoyment you receive. Give snippets in story-sharing format about your history in your business and what you like to do in your spare time. Also, ensure that you prepare engaging questions for the conversations to flow well.
Most of all, ensuring the conversation exchange is an equal platform for everyone to share their news is best. Doing so encourages further exploration of the possibility of doing business together after the event ends. A thank you with a smile indicates that future business may be around the corner.
In Conclusion: Are You Ready to Improve Your Networking Event?
The better networking events are where everyone feels the energy of goodwill in conversations and end with the desire of people to learn more about one another. A theme to remember is, 'all for one, and one for all!' Accordingly, your networking event will receive high praise!
For More Insights: Visit Elinor's Amazon Author Page
"Communicate to Attract Interest"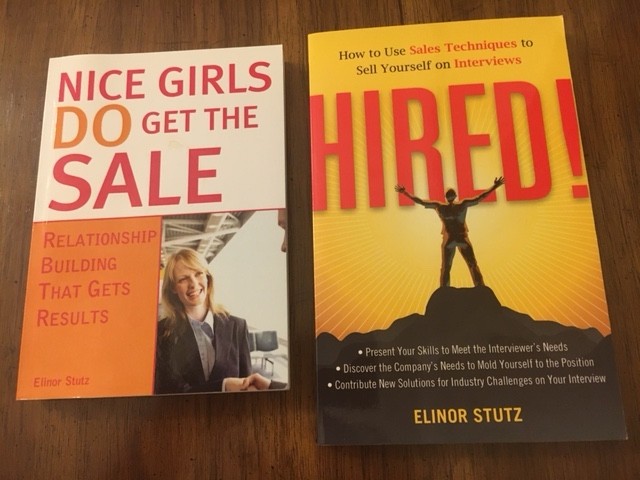 Authentic Relationships Are Essential
Be A Story-Teller
As the CEO of Smooth Sale, after her near-death experience, Stutz created the motto,
"Believe, Become, Empower"
" Nice Girls DO Get the Sale is an International Best-Selling and Evergreen Book – among the classics;
HIRED! Helped many to secure the job they desired.
Related Blog Stories:
Sales Tips: Are You Ready to Improve Your Networking Event?
Before throwing a casual gathering together, consider if you are ready to improve your networking event.
Plan the criteria for the people to invite to your upcoming business social.
Upon realizing the attendees' interests, arrange for one or more speakers to educate.
Create promotional materials to the interests of attendees.
Attend other events before hosting yours to realize what stands out most.
Include what you like at other events in your unique style to maintain brand identity.
Research giveaways, contests, or a spinning wheel to generate extra enthusiasm among attendees.
Confer with your team or employees to gain their input for improving the overall atmosphere.
Appoint a meet and greet team for the entry door.
Celebrate Success!
Today's insights are provided to help you achieve the Smooth Sale!
RESOURCES FOR PERSONAL AND BUSINESS GROWTH:
Advisorpedia Publishes information to help advisors build their practice, and those interested in the markets choose investments and find inspiration.
BizCatalyst360 Presents a life, culture, and biz new media digest serving as a hub of creative expression and personal growth.
CatCat Build your future one skill at a time.
For Book Lovers Only For Book Lovers Only introduces you, the book lover, to new and exciting authors and works of fiction and non-fiction.
Greg Jenkins Consulting LLC – Helping organizations realize the value of diversity to build inclusive, evolving, high-performing cultures.
Growth Hackers – Helping businesses globally grow with lead generation, growth marketing, conversion rate optimization, data analytics, user acquisition, retention, and sales.
Inclusion Allies Coalition "Everyone is welcome here." Learn more to train teams, and join the advocacy program.
Internet Advisor Find the internet service right for you among 2083 internet providers across 36,380 cities, plus Cellphonedeal compiles great deals on phones, plans, and prepaids to furnish you with the best options in your area.
Kred Connect with top-rated influencers to learn from and grow your networks.
LinktoEXPERT "It is not who you know – it is who knows you and what your expertise can do for them, plus understands the value of hiring you."
Lotus Solution LLC Helps organizations create diversity and inclusion to ensure a fair and just workplace through customized consulting, training, and keynote speeches.
SalesPop! Purveyors of Prosperity; how to compete against yourself to excel in your career.
Simma Lieberman "The Inclusionist" helps develop inclusive leaders from the inside out to champion diversity and build equitable, inclusive cultures at every level.
Vunela Provides a unique opportunity to view Videos and read articles by World Leaders.
WebTalk is the one-stop platform. Build your marketplace and grow social connections.
Women's Information Network (WIN) An education-and-event-based Global Community of Women Helping Women Worldwide Live Their Best Lives through Celebration, Self-Improvement, and Service.