Photo by Cat Bassano via Unsplash
Attract The Right Job Or Clientele:
NOTE:  Dale Choquette, CPP, DTM, provides today's motivating story, "Are You Willing To Fail?"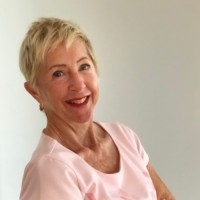 Dale Choquette provides Personality-based training for business teams.
"Small steps that deliver big results."
Dale's Motivating Story: Willing To Fail!
A Defining Moment
December 2005 was a defining moment for me.  After 17 years of working at a job I loved, Merck Frosst Canada laid off one-third of its workforce, and I was one of them. I knew it had nothing to do with my performance.  I had excellent performance evaluations every single year, but it still hurt. For some reason, a small part of me was happy.
Over the last year there, I was wondering what my purpose was for being there.
That defining moment led me down a path I would never have had the courage to do otherwise. The day I was let go, I decided never again would I work for a company. I was going to start a business. There was only one problem.  I had no clue about how to start a business. 
My experience includes working with many different departments and personalities. Accordingly, many challenges arise, and I saw the necessity of resolving some of the issues. But being my own boss with a need to develop business is overwhelming. Little did I know that becoming an entrepreneur almost requires one to be willing to fail.  
What to do
I always enjoyed energy work and teaching fitness on the side.  Given my training in both disciplines, I decided that's what I will do. I rented a space that I only had to pay for when I had a client.  I then waited for clients to come. 
The memorable phrase, "build it, and they will come" from the movie, Field of Dreams, wasn't working. It was disappointing, and I quit. But i did not quit entrepreneurship.  Looking back, I was willing to fail.
My problem was that I knew nothing about starting a business.

Nothing about marketing.

Nothing about sales.
I moved on to do personal training at the gym where we worked out. I was looking forward to helping others get strong and healthy. My clients had great results, but I didn't feel satisfied or happy. So I quit a second time.  However, I did not quit on my dream. Returning to the corporate world wasn't an option. I was searching for the right path to take. If being willing to fail was a requirement, I was still all in!
Am I A Teacher?
I never went down the traditional teacher path.  The only part of teaching I would consider would be a ballet teacher because I loved ballet. That dream died when I didn't get into Junior Ballet. Like most people at the time, I finished school and got a job. I was missing something, including the signs. I didn't follow the breadcrumbs.
I had taught Sunday school, and I taught fitness. Several times I was asked if I was a teacher.  Yet, I didn't pay attention to the signals I was receiviing.
Getting There
I enjoyed being around people and sharing my knowledge.  But I knew that I didn't want to be in the corporate world. Then I remembered a friend who had taken the Dale Carnegie Course. If you aren't familiar with Dale Carnegie, read his book, 'How to Win Friends and Influence People.' I was trained to be one of their instructors and stayed for four years. 
Everything changed when a business coach I had worked with said to me, "You're still working for a company. You need to instead work with companies. You have what they need." That's when the light finally came on.
My Aha Moment!
Human behaviour had always fascinated me. Working in the corporate world, I had plenty of challenges dealing with difficult people.  I was unaware of how to solve that problem. So I became a certified Master Trainer in human behavior with Personality Insights.
I quit Dale Carnegie and finally struck out on my own. I started my business to deliver what I believed would benefit corporate.  My mission was to show businesses how they could improve their workplace. My experience paved the way. 
I saw their needs as:
Improving communications

Recognizing the high turnover and how to put a stop to it

Increasing employee morale

Training teams to collaborate instead of competing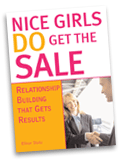 Related Blog Stories:
You Have To Be Willing To Fail To Succeed
I have to admit it wasn't easy. Websites, marketing, and sales weren't my forte. Somehow I started getting clients who got results. Best of all, I was happy. Was it where I wanted to be? No, not yet. But I recognized the need to be willing to fail for me to succeed.
What I've realized is that everything in my past, including all of the failures and the learning are what I had to do. It was the only way for me to get to where I am today. Over the years, I've learned what works and what doesn't. I see my business growing, and I'm where I want to be right now.
Through the years, I have seen too many businesses focus only on the money, not their people and not their customers. My mission is to change that. My ultimate goal is to re-humanize business.
So here's my message to you if you want to be an entrepreneur:
Pay attention to breadcrumbs. Do not ignore subtle messages.

Always be learning. That's how you bring value.

Know that starting a business is not fast, and it is challenging.

Focus on your strengths and let others help in the areas you don't completely




understand.

Develop your interpersonal skills. 85% of your success comes from your people




 skills.

Find a mentor to help you on your journey.

Learn from all of your errors and mishaps.

Never give up.

Be Willing To Fail To Succeed!

Celebrate Success!
And if you're going for the corporate job, the same tips will help you.

Today's insights are provided to help you achieve the Smooth Sale!
RESOURCES FOR PERSONAL AND BUSINESS GROWTH: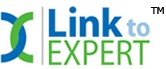 "It is not who you know – it is who knows you and what your expertise can do for them plus understands the value of hiring you." Visit LinktoEXPERT.
Women's Information Network (WIN) is an education-and-event-based Global Community of Women Helping Women Worldwide Live Their Best Lives through Celebration, Self-Improvement, and Service.

Vengreso provides Easy-to-follow on-demand sales training for LinkedIn.  It is a robust, well-designed training for all learning styles. Those who delve into the learning will become adept at building their desired clientele. The bonus is in enjoying more robust sales. Should this be of interest to you, or for your team, you may message me on LinkedIn or contact me by clicking this link.
Stuck at home like everyone else?  Check out the WebTalk one-stop platform to build your marketplace and grow social connections.  Sync and syndicate your apps.  Showcase your talent, brand, and offerings; connect, and earn money. The platform is in beta format so now is a great time to join!  Click this link ~  earn.webtalk.co/6790675 No cost to join!