Authenticity vs. The Algorithm: Why Money Can't Buy Customers
Attract the Right Job Or Clientele:
NOTE: Kyle Austin provides today's guest Blog post, Authenticity vs. The Algorithm: Why Money Can't Buy Customers.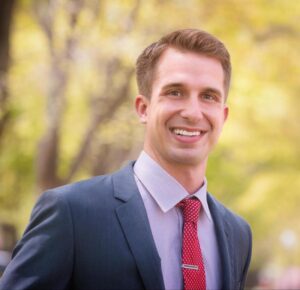 Kyle Austin is founder and Managing Partner at Beantown Media Ventures, a digital marketing agency that has helped hundreds of high-growth companies drive inbound leads and build valuations. Throughout his career, he's created, executed, and managed successful marketing communications campaigns for startups to Fortune 500 companies. Austin has been a member of teams honored with some of the industry's most prestigious awards, including a Silver Anvil from the PRSA and the IPRA/United Nations Grand Award. He has an MBA from Babson College and is a mentor at MassChallenge, one of the world's largest nonprofit startup incubators.
________________
Authenticity vs. The Algorithm:
Why Money Can't Buy Customers
Consumers feel overwhelmed by social media advertisements that appear on their news feeds through ever-changing algorithms in today's digital landscape. It poses an issue for small businesses across various industries trying to build and increase brand awareness. While getting your content front and center of your audience is critical, so is the way you connect with patrons. Read on to learn about the importance of building brand awareness and some tips for creating genuine marketing campaigns.
Why Building Brand Awareness Is Key
Brand awareness is critical to the success of your organization. It refers to an individual's ability to identify aspects of a business. For example, this may mean remembering a slogan or recognizing a logo. Brand awareness is crucial because it keeps your brand top-of-mind with your target audience.
When consumers familiarize themselves with your brand and its purpose, you're likely to sell more. Moreover, it can help increase consumer loyalty, cultivate leads, boost website traffic and expand your audience. Brand awareness can transform your marketing operations for the better.
Tips for Creating Genuine Marketing Campaigns
The digital world is constantly changing, and with it, robotic messaging has become unappealing. It can be a significant turnoff for customers. For this reason, brands need to tell stories that speak to their human audiences. Creating authentic content that adds Value is vital to building great brand awareness.
To produce genuine marketing campaigns, consider following these handy tips:
1. Have a Brand Narrative With a Human Touch
Showing why patrons need your service or product is not enough these days. You have to connect with them more deeply, such as with powerful storytelling. For example, why does your brand exist? How did you get from Point A to Point B? When your brand has an authentic, transparent tale behind it, you give customers a peek into your past. Accordingly, they feel as though they're a part of your story and the sharing adds another level of connection.
2. Provide Value
Understand what makes your audience tick. That way, you can start producing content that can meet their needs. Before you type a post, think, what's in it for the audience? Perhaps your content solves a problem or offers helpful advice. Either way, each post you create should have a purpose.
3. Don't Be Afraid to Be Vulnerable
Appreciation is yours upon hearing and seeing vulnerability in the world of marketing. Patrons don't expect brands to be perfect; however, they may watch how you respond to certain situations and unhappy customers. For example, don't avoid negative reviews. Instead, genuinely thank the commenters and learn from their feedback and interactions.
4. Share Behind-the-Scenes Content
Giving your patrons a behind-the-scenes view of your business lets them connect to your brand on a personal level. Sharing blooper reels, brand culture, and the everyday workings of the business make you relatable and more human.
For more tips on creating genuine marketing campaigns, see the accompanying resource:
For More Insights: Visit Elinor's Amazon Author Page
"Communicate to Attract Interest"
As the CEO of Smooth Sale, after her near-death experience, Stutz adapted the motto, "Believe, Become, Empower."Nice Girls DO Get the Sale is an International Best-Selling and Evergreen book – among the classics; HIRED! Helped many to secure the job they desired.
Related Blog Stories:

Sales Tips: Why Money Can't Buy Customers
Clients and retail customers want to know you stand behind what you sell.

Yelp and Google Search exist for consumers to do their research upfront.

Big companies attentive to your services have a big budget plus investors to answer.

The focus is on creating a returning and referring clientele versus taking the money and running.

With businesses on a tight budget and investors to answer, integrity is essential to encourage a returning clientele.

The lack of timely documentation will kill the prospect of a sale.

Customers seek timely delivery and delivery upon promises.

A lack of trust upfront will kill potential business.

Clientele seeks value in what they buy and not the discount; therefore, money can't buy customers.

Celebrate Success!
Today's insights are provided to help you achieve the Smooth Sale!
RESOURCES FOR PERSONAL AND BUSINESS GROWTH:
Advisorpedia Publishes information to help advisors build their practice, and those having interest in the markets choose investments, and find inspiration.
BizCatalyst360 Presents a life, culture, and biz new media digest serving as a hub of creative expression and personal growth
CatCat Build your future one skill at a time.
For Book Lovers Only For Book Lovers Only introduces you, the book lover, to new and exciting authors and works of fiction and non-fiction.
GetCiara Make remote your unfair advantage.
Greg Jenkins Consulting LLC – Helping organizations realize the value of diversity to build inclusive, evolving high-performing cultures.
Growth Hackers – Helping businesses from all over the world grow with lead generation, growth marketing, conversion rate optimization, data analytics, user acquisition, retention and sales.
Inclusion Allies Coalition "Everyone is welcome here." Learn more to train teams, and join the advocacy program.
Internet Advisor Find the internet service right for you among 2083 internet providers across 36,380 cities, plus Cellphonedeal compiles great deals on phones, plans, and prepaids to furnish you with the best options in your area.
Kred Connect with top rated influencers to learn from and grow your networks.
LinktoEXPERT "It is not who you know – it is who knows you and what your expertise can do for them plus understands the value of hiring you."
Lotus Solution LLC Helps organizations create diversity and inclusion to ensure a fair and just workplace, through customized consulting, training, and keynote speeches.
SalesPop! Purveyors of Prosperity; how to compete against yourself to excel in your career.
Vengreso Provides easy-to-follow on-demand sales training for LinkedIn.
Vunela Provides a unique opportunity to view Videos and read articles by World Leaders.
WebTalk is the one-stop platform Build your marketplace and grow social connections.
Women's Information Network (WIN) An education-and-event-based Global Community of Women Helping Women Worldwide Live Their Best Lives through Celebration, Self-Improvement, and Service.