Attract The Right Job Or Clientele:
Before You Start A Business
Image by Gerd Altmann from Pixabay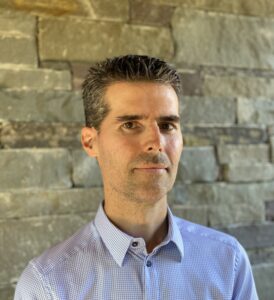 Jeff Morrill
Note: Jeff Morrill, Author, and highly successful Serial Entrepreneur provides today's guest blog Before You Start A Business Can Your Personality Handle It?
His article is excellent and lengthy. Today's entry is part two, with one more segment to follow next week. The focus today is whether your authentic personality can handle many of the surprising challenges about to unfold.
____________________
Before You Start A Business I
Note: Morril provides his insights in three parts. 
Last week's edition focused on family and the essential questions to answer up front. Today we speak to 'Personality' to set the framework for approaching and conducting business and our willingness to revise as necessary.
Personality Questions
Are you prepared to ride a serious emotional roller coaster, especially when things aren't going so well?
We tend to think that gladness and sadness sit on two ends of a see-saw—that the two vary in opposition to each other. But psychologists have found that positive emotions and negative emotions instead fit into two separate buckets, and they can move up and down independently. I have experienced large quantities of pleasure and pain throughout my business career, often simultaneously.
In 2009, for example, we were having our then-most profitable year ever in the middle of the "Great Recession." Opportunities were abundant, especially with used cars, since many dealers were panicking and slashing their inventories even as demand for affordable transportation increased. But Chrysler was in bankruptcy, and we didn't know whether our Chrysler Jeep Dodge dealership that we opened in 2004 would survive the ax of the bankruptcy court. (Ours did; over 700 did not.) We were thriving, but just one overnight letter away from losing that whole business.
Do you like solving problems, and are you good at it?
Before you start a business, keep in mind that it is helpful to be a problem solver. Operating a small business is not unlike owning an ancient house: things break a lot, and you need to fix them, over and over and over. And because you can't see the future, it seems like you never have as much information as you would like, so you have to take continuously calculated risks.
How do you deal with frequent failure?
I don't mean bankruptcy or catastrophic setbacks. It is the heartbreak associated with hires who quit after lots of training. Or money wasted on advertising that didn't attract customers. Or the time forever lost on projects that we can't implement for one reason or another.
It was humbling over and over again, day in and day out, when things didn't work. Paradoxically, most people would say I succeeded by any conventional notions of that word. But my everyday experience was dominated by constant setbacks. Writer George Orwell captured the feeling with the observation that "any life when viewed from the inside is simply a series of defeats."
It helps if you can look at failures as feedback long before you start a business. Appreciate them for their educational value instead of taking them as body blows. Looking back on my journey, I feel buoyed by this quote from investor Charlie Munger: "It is remarkable how much long-term advantage people like us have gotten by trying to be consistently not stupid, instead of trying to be very intelligent."
Success is about failing well: minimizing the harmful impacts of the failure (financial, emotional, and otherwise) and learning something valuable from experience. The better outcome is moving forward with renewed enthusiasm and increased knowledge and wisdom.
Are you good at supervising others, and do you enjoy that?
To this day, my most significant professional pleasure comes from the pride I associate with the recruitment and retention of the extraordinary Planet Subaru team. But gathering our current roster came with the frequent disappointment of people failing to live up to my expectations. We've had to fire a few people for doing horrible stuff, and I'm still affected by those memories all these years later.
Do you enjoy working enough that you're willing to put in crazy hours?
Virgin founder Richard Branson said, "Entrepreneurs are the crazy people who work 100 hours a week, so they don't have to work 40 hours for someone else."
You can expect to work pretty long hours during the first few years of opening a business. Hard things don't come easy. A life of leisure may follow a successful business. A life of pleasure rarely leads to the creation of a successful business.
Poet William Butler Yeats wrote that we are "forced to choose Perfection of the life or the work." I experienced this conflict often, so consumed with the car business that I neglected the business of living well. It consumed so much time and energy that I didn't have much left for anything else. I was even reluctant to take vacations because I knew how much work would pile up on my desk while I was gone.
Imagine yourself as an older person.
How do you think you would look back on your life if you started a business, but it just didn't work out? This technique, called prospective hindsight, allows you to imagine the consequences of an event that has yet to occur. Researchers asking older adults to reflect on their lives learned that people regret the things they didn't try more than the things they did try but didn't work out.
"Which regret would you rather have: starting your business and failing or not starting your business and wondering what could have happened if you had?
Are you naturally interested in the business you are planning to start?
I always loved cars, from my earliest days collecting Matchbox cars as a kid. I used the pattern on our kitchen's linoleum floor to lay out imaginary streets and interstates. To this day, I get excited about seeing Subaru's new products and learning about the engineering that went into making them. If you want to open a bakery, it helps if you have a passion for baking. (However, once you own a bakery, you'll be doing very little actual baking. And just because you're a good baker doesn't guarantee that you'll be a good bakery owner.)
Perhaps your passion dates back to childhood. Author John McPhee reviewed his lifetime of writing and observed that 90% of the topics he had explored as an adult were things he was curious about before he went to college.
Are you good at resolving conflicts with people, or are you willing to work hard to learn this skill?
Owning a business means you'll spend a lot of time reconciling people's conflicting needs. One example includes the age-old challenge of resolving a customer's desire to pay less and a business's desire to earn more. You don't have to enjoy conflict, but you'll see a lot of it, so be prepared.
Do you have the personality type to create a plan, execute that plan, and get things done?
The world needs people who like to smell the roses and go with the flow. However, starting and running a business requires lots of decisions and problem-solving. You will enjoy yourself more and find more success if that comes naturally to you.
Are you patient and resilient enough to stick through years of building a business?
During one long stretch, lasting several years, we were barely surviving in business. We had doubts about whether it would ever be worth it. I call these years "the lonely middle." After the adrenaline of the start-up and long before enjoying any breakthrough success, we had to grind it out every day. During this time, we struggled to muster the energy and enthusiasm needed to get through long days and maintain our emotional strength in the face of typical difficulties.
I remember a twelve-hour day during a tough month filled with headaches. When I left the dealership that night, there were fewer cars on the sales board than when I came in due to two canceled orders. I put in all that work, and the dealership still lost money that month!
Sometimes it felt like an accomplishment for me to climb out of bed on a dark winter morning and go back to work again. Many nights I came home and told Julie that I would have given my two-week notice that day if I didn't own the business. Day in, day out, month in, month out, year out, we had to sustain the motivation to push through repeated failures, constant personnel challenges, and chronic psychological fatigue.
Looking back, I can see that these years were crucial to our eventual success. We built a customer base, established our name in the community, developed our team, and paid down debt. We were slowly growing rich, but we felt pretty poor.
Do you have good instincts about people?
In other words, do you generally make accurate predictions about people's behavior, or do they frequently disappoint or surprise you? The ability is something to consider before you start a business. We tend to project onto others our way of seeing the world. It's hard to see the world the way it is rather than the way we are. Early on in my business life, I was naïve about the motives of some people. I don't try to mislead others or deliberately cause injury to someone for my gain. I assumed everyone else would operate that way in business.
Shortly after we opened, I remember contracting with an out-of-state direct-mail company. They "guaranteed" that if a certain number of folks didn't appear at the dealership with the ad, they would send additional mail until we reached that number. Not surprisingly, given the low response rates of direct mail back then and now, the promised stampede in the showroom did not occur.
When I notified the owner of the company about the disappointing results, the guarantee crumbled. He wanted more money to send a different kind of mailer the following month. It was not the first time, and it wouldn't be the last time I ran into people like this. I learned a vital lesson again:
Be very careful when choosing your business associates. The best contracts are little protection from the worst people because an agreement is just a piece of paper unless you're willing and able to bear the high financial, emotional, and opportunity costs of enforcing the terms in court. There's no 911 to dial for white-collar crime.
Do you like attending to details, or will you need someone who can do this for you?
Business requires doing a lot of things well, such as:
Keep the bathrooms clean with plenty of toilet paper

Maintain the right inventory

Have a pleasant voice answering the phone
Actor, Cary Grant, said it this way: "A thousand details add up to one impression."
How adaptable are you as a person?

Can you roll with things when they don't go as planned?

Can you comfortably make course corrections when your decisions don't work out?
Professor Leon Megginson wrote the following, with a nod to Darwinian theory: "…It is the species that survives is the one that is able best to adapt and adjust to the changing environment in which it finds itself."
It seems like just about when we felt like we had things dialed in, something would come along to throw our system out of whack. Perhaps we would lose a key team member, or a recession would pinch sales. But in a constantly changing environment, opportunities will appear to the agile and observant.
In the mid-2000s, when the Subaru Tribeca failed to meet sales expectations, most dealers were overstuffed with new inventory and didn't want any more of them. They avoided the used ones, too. However, we discovered that many customers who wouldn't pay $35,000 for a new one would pay $28,000 for a slightly used one. We stocked up, and it helped us sell more new ones, too. Some customers would visit to see our selection of used models and end up going for a new one anyway. While some dealers saw only failure and risk, we saw opportunities.
Are you enough of a perfectionist that you aspire to excellence, but not so much of a perfectionist that you'll drive all your people crazy and give yourself a heart attack?
When asked about why he was so particular about everything at his little clam shack, my grandfather would say, "in a hundred years, no one will care, but I care now."
More insight is available regarding PBOD in the book "Profit Wise: How to Make More Money in Business by Doing The Right Thing."
"Communicate to Attract Interest"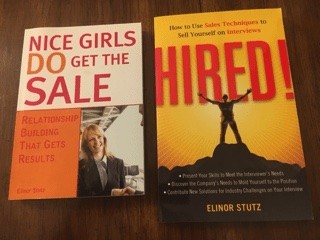 Be A Story-Teller
As the CEO of Smooth Sale, after her near-death experience, Stutz adapted the motto,
"Believe, Become, Empower.
"Nice Girls DO Get the Sale is an International Best-Selling and Evergreen Book – among the classics;
HIRED! Helped many to secure the job they desired.
Related Blog Stories:
Sales Tips: Planning To Start A Business
Always looks for the pros and cons of every situation.

Become comfortable with self-negotiation.

Weigh each reason to move forward against each fact reasonably saying, 'don't do it.'

Prioritize the elements that hold the most importance.

Become intuitive with employees and clientele.

Be comfortable with not everything working out as expected.

Be willing to learn from every mishap.

Flexibility and revision are necessities for business owners.

Establish monthly meetings to ensure everyone remains on the same page.

Celebrate Success!
Today's insights are provided to help you achieve the Smooth Sale!
RESOURCES FOR PERSONAL AND BUSINESS GROWTH:
Advisorpedia Publishes information to help advisors build their practice, and those having an interest in the markets choose investments and find inspiration.
BizCatalyst360 Presents a life, culture, and biz new media digest serving as a hub of creative expression and personal growth.
CatCat Build your future one skill at a time.
For Book Lovers Only For Book Lovers Only introduces you, the book lover, to new and exciting authors and works of fiction and non-fiction.
GetCiara Make remote your unfair advantage.
Greg Jenkins Consulting LLC – Helping organizations realize the value of diversity to build inclusive, evolving, high-performing cultures.
Growth Hackers – Helping businesses worldwide grow with lead generation, growth marketing, conversion rate optimization, data analytics, user acquisition, retention, and sales.
Inclusion Allies Coalition "Everyone is welcome here." Learn more to train teams, and join the advocacy program.
Internet Advisor Find the internet service right for you among 2083 internet providers across 36,380 cities, plus Cellphonedeal compiles great deals on phones, plans, and prepaids to furnish you with the best options in your area.
Kred Connect with top-rated influencers to learn from and grow your networks.
LinktoEXPERT "It is not who you know – it is who knows you and what your expertise can do for them plus understands the value of hiring you."
Lotus Solution LLC Helps organizations create diversity and inclusion to ensure a fair and a just workplace through customized consulting, training, and keynote speeches.
SalesPop! Purveyors of Prosperity; how to compete against yourself to excel in your career.
Simma Lieberman "The Inclusionist" helps develop inclusive leaders from the inside out to champion diversity and build equitable, inclusive cultures at every level.
Vengreso Provides easy-to-follow on-demand sales training for LinkedIn.
Vunela Provides a unique opportunity to view Videos and read articles by World Leaders.
WebTalk is the one-stop platform. Build your marketplace and grow social connections.
Women's Information Network (WIN) An education-and-event-based Global Community of Women Helping Women Worldwide Live Their Best Lives through Celebration, Self-Improvement, and Service.