Attract the Right Job or Clientele:
NOTE:  Cedrick Capati, Online PR Specialist, Spiralytics, specializing in performance marketing, provides today's guest post.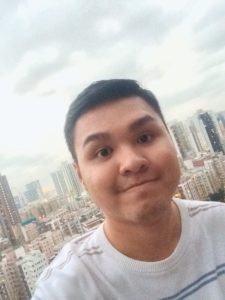 It's safe to say everyone wants to boost business, but to the surprise of many, it is content intelligence that will help.  CI isn't just another sophisticated term that drives a science fiction story. CI is the latest player in the industry helping marketers create compelling and useful content. The knowledge you gain is valuable for boosting brand awareness, increasing consumer retention, and improving sales conversions.
The technology utilizes data analysis tools and software, which allow content marketers to forecast consumer behavior, leveraging on the results. The added help eliminates the guesswork and opens the room for more targeted and personalized content for the audience.
CI works with the integration of existing concepts, such as artificial intelligence, big data, machine learning, and natural language processing.
Content is vital to the success of any marketing strategy. With the help of real data to reference your content marketing campaigns, you'll know what type of content will perform best when delivered through specific channels. Content marketers save much time, resources, and effort.
Here is an infographic to better illustrate the helpful tools and a few tips on how the incorporation of content intelligence can move your brand forward.
Today's guest blog is provided to help you achieve the Smooth Sale!

Click Here to Visit Elinor's Author Page
Book Packages Available ~ email: elinor@smoothsale.net  

Business Agility and Personal Development Are Requirements for Success
Whenever you believe a plateau is achieved, seek out help for getting your next climb in order!
We have partnered with the following companies to assist with your business growth and meeting your goals.  
Full Disclosure:  Fees may be applied and I may receive commission through the links.
Tony Robbins is a Proven Authority for Personal Development
  HubSpot Sales  "Sell More and Work Less!"
Sales Hub – Direct OFFER: Inbound Selling Guide