Attract the Right Job Or Clientele:
Do You Realize A Slow Internet Connection Can Negatively Impact Your Company?
Your business operates within the modern age, where technology and the internet reign supreme. Our guest blog offers insights on how a slow internet connection can impact your company.
_______________________________________________________________________________________________________________________
A Slow Internet Connection Can Negatively Impact Your Company
In today's fast-paced business landscape, the Internet serves as the lifeblood of every operation. A speedy and stable internet connection is no longer a luxury but an absolute necessity. But what happens when this vital resource starts lagging? Your internet and ethernet speed can make a huge difference in your company's productivity, customer satisfaction, and bottom line. Delve into how a slow internet connection can impact your company and learn why it's imperative to address this issue promptly.
How Slow Internet Affects Your Company's Online Presence
Your company's online presence is crucial to its success in the digital age. Whether updating your website, posting on social media, or responding to customer inquiries, you require a speedy internet connection. Slow internet can lead to delayed updates, slow-loading web pages, and unresponsive applications, which can frustrate visitors and potential customers. This can harm your company's reputation, as most consumers expect seamless and efficient online experiences. A sluggish internet connection can also affect your SEO rankings, making your business less visible in search engine results.
The Role of Internet Speed in Data Security
Data security is a top priority for businesses due to the rise of cyber threats. However, many must realize that slow internet speed can compromise this security. For instance, security tools like firewalls, antivirus software, and intrusion detection systems rely heavily on internet speed to update their databases and respond quickly to threats.
Slow internet can delay these critical updates, leaving your plans vulnerable to new malware and cyber-attacks. Furthermore, slow connections can interrupt data backups, risking your valuable business data.
The Productivity Pitfall: How Slow Internet Slows Down Your Team
Your team's productivity can take a significant hit due to slow internet. Whether employees must wait for files to download, experience lag during video conferences, or deal with slow-loading applications, these delays can add up. They can impact individual workloads and cause project timelines to slip, affecting overall business performance.
Moreover, constant internet issues can lead to employee frustration and decreased morale. Though these ways that slow internet can impact your company may seem minor, they can quickly add up and cause a significant impact on your bottom line.
Losing the Customer Satisfaction Race Due to Slow Internet
Slow internet can be a significant disadvantage in today's customer-centric business environment. Customers expect quick responses to their queries and seamless interactions with your business online. A slow internet connection can lead to delayed customer service responses, slow-loading websites, and interrupted live chats, all of which can frustrate customers and damage their experience. Therefore, maintaining a fast and reliable internet connection is essential for keeping your customers satisfied and loyal to your brand.
The Ripple Effects of Slow Internet on Supply Chain Management
Slow internet can profoundly impact supply chain management, creating a ripple effect that can disrupt operations and negatively affect your bottom line. At its core, supply chain management relies on the swift exchange of information between suppliers, manufacturers, distributors, and customers. Slow internet speeds can delay this information exchange, leading to miscommunications, errors, and inefficiencies. It can also hinder real-time tracking of shipments, leaving businesses and customers in the dark about the status of their orders.
Moreover, slow internet can make managing inventory difficult, as businesses may need timely updates about their stock levels. The dilemma can lead to overstocking or understocking issues, which can be costly.
In Conclusion: A Slow Internet Connection Can Negatively Impact Your Company
Our communications today depend upon the internet. Most of us become frustrated when the internet connection is slow. But the worst part is having prospective clientele or strategic partners experience the issue when attempting to deal with us. It is essential to have an up-to-date service, necessitating research to determine the better one for each of us. Before agreeing to a purchase, ensure all your questions and concerns are answered upfront. Upon implementation, test out varying options to ensure everything is in order.
For More Insights, Visit Elinor's Amazon Author Page
Communicate to Attract Interest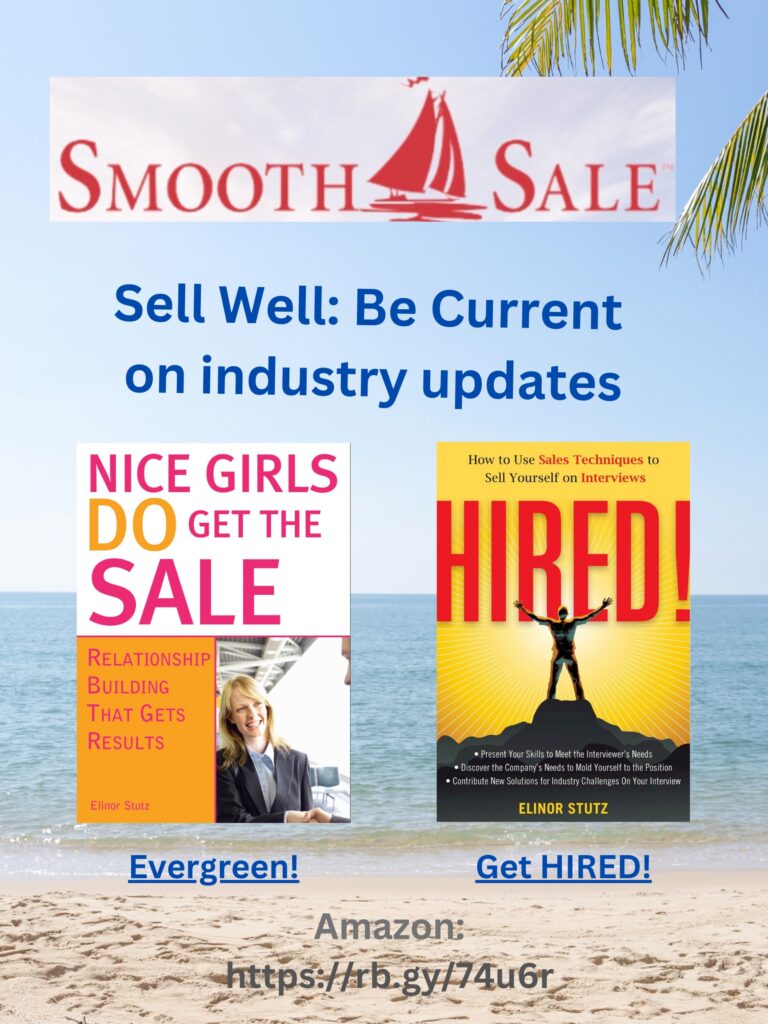 Be A Story-Teller
"Believe, Become, Empower"
Related Blog Stories:
Sales Tips: A Slow Internet Connection Can Negatively Impact Your Company
Ensure your internet connection is quick and dependable.
After an unexpected interruption, check all devices to ensure they operate well.
Providers offer varying services, so comparing the details is critical alongside the price.
Upon experiencing unusual interruptions, verify whether it's your setup or the system in place.
Remain current on the latest updates to prevent needless disruption.
On the other side, upon attempting to connect with another whose service is slow, inquire which one they use to avoid the same.
Confer with your peers on which service they prefer because a slow internet connection can negatively impact your company.
If you are considering switching vendors, check for promotional offers for new clients.
Last, consider bundled packages for extra savings if you are about to switch vendors.
Celebrate Success!
Today's insights are provided to help you achieve the Smooth Sale!
RESOURCES FOR PERSONAL AND BUSINESS GROWTH:
Advisorpedia Publishes information to help advisors build their practice, and those interested in the markets choose investments and find inspiration.
BabyBoomer – A trusted media source that collects and curates all the news, resources, and shows of interest for the Baby Boomer generation.
BizCatalyst360 Presents a life, culture, and biz new media digest as a hub of creative expression and personal growth.
CatCat: Build your future one skill at a time.
ContactOut is a web-based platform that enables users to search for contact information and uncover contact details, including email addresses, phone numbers, and other personal data.
Greg Jenkins Consulting LLC – Helping organizations realize the value of diversity to build inclusive, evolving, high-performing cultures.
Growth Hackers – Helping businesses globally grow with lead generation, growth marketing, conversion rate optimization, data analytics, user acquisition, retention, and sales.
Inclusion Allies Coalition: "Everyone is welcome here." Learn more to train teams and join the advocacy program.
Internet Advisor Find the internet service right for you among 2083 internet providers across 36,380 cities; plus, Cellphonedeal compiles excellent deals on phones, plans, and prepaid to furnish you with the best options in your area.
Kred Connect with top-rated influencers to learn from and grow your networks.
LinktoEXPERT "It is not who you know – who knows you and what your expertise can do for them, plus understand the value of hiring you."
Lotus Solution LLC Helps organizations create diversity and inclusion to ensure fairness and work through customized consulting, training, and keynote speeches.
Onalytica: Find relevant influencers for your brand.
SalesPop! Purveyors of Prosperity; How to Compete against Yourself to Excel in Your Career.
Simma Lieberman, "The Inclusionist," helps develop inclusive leaders from the inside out to champion diversity and build equitable, inclusive cultures at every level.
Yoroflow offers a comprehensive suite of digital workplace platforms to help you streamline your day-to-day operations, manage your finances, and grow your business.
Vunela Provides a unique opportunity to view Videos and read articles by World Leaders.
WebTalk is the one-stop platform To build your marketplace and grow social connections.
Win Win Women is the world's only interactive network and an international community for women. Women WIN when they receive solutions + Experts WIN when they provide solutions = Win Win Women.