Photo by Geralt via Pixabay
Attract the Right Job Or Clientele:
Do You Realize The Benefits of Philanthropy for Your Business?
No one can argue that giving back makes the world a better place. But only some people realize that philanthropy can also benefit businesses.
Philanthropy may be the key to unlocking further success for your business! Our collaborative blog post asks, 'Do you realize the benefits of philanthropy for your business?' The insights reveal the many benefits alongside examples of companies that have seen great success through their charitable endeavors.
_________________________________________________________
Do You Realize The Benefits of Philanthropy for Your Business?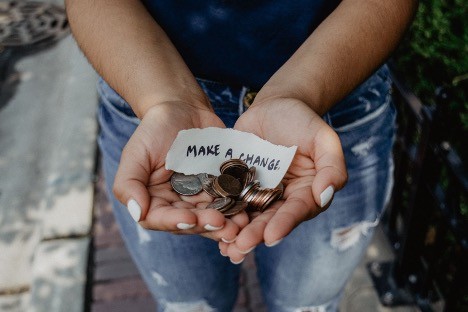 Photo by Katt Yukawa on Unsplash
Increase Brand Awareness
One of the most apparent benefits of philanthropy for businesses is increased brand awareness. When a company makes donations or participates in charitable activities, it helps raise awareness about its product or service and strengthens consumer relationships. Furthermore, research shows that people are more likely to support companies that give back to the community. Your business can benefit from an increase in customer loyalty.
Improved Employee Relationships
Philanthropy continues to improve employee relationships within a company. Not only does it make employees feel like they are making a difference, but it also encourages collaboration and communication among team members. In addition, when employees view their company as socially responsible, it helps create a positive work environment and improves job satisfaction. A corporate giving program can be a great way to reap these benefits.
Positive Public Relations and Media Attention
Participating in philanthropic activities can also positively affect public relations and media attention. When others see businesses contributing to the greater good, they often receive free press coverage. The publicity helps add to their credibility and increases brand awareness.
Reduced Tax Obligations
Finally, businesses that take part in philanthropy can benefit from reduced tax obligations. Companies can save money on taxes and use those funds for other investments or initiatives. In many cases, charitable donations are considered tax-deductible business expenses.
As you can see, there are many benefits to engaging in philanthropic activities for businesses. First, it helps raise awareness about your company and improve relationships with customers and employees. Next, it positively impacts public relations and attracts media attention. All combined, the activities can increase financial performance and community development.
If you are looking for ways to make an impact while at the same time improving your business, consider getting involved in philanthropy. Your involvement can provide businesses with reduced tax obligations too! You may discover that your involvement is the key to unlocking success for your company.
Businesses That Embraced Philanthropy
The following are a few examples of businesses that have seen great success through their charitable endeavors:
Microsoft:
Microsoft established the Microsoft Philanthropies organization that focuses on providing access to technology and increasing digital inclusion globally. Through this initiative, they have donated billions of dollars to various charities, including Code.org and Digital Promise.
Amazon:
Amazon has invested more than $100 million in local organizations worldwide, focusing on education programs, job training initiatives, and community development projects. The effort has helped them build strong relationships with local communities and show their commitment to giving back.
Google:
Google has provided more than $200 million in grants to nonprofits and small businesses, focusing on digital skills development. It has helped them provide access to technology and education for people globally while also creating a positive public image.
In Conclusion: The Benefits of Philanthropy for Your Business
Ideas are plentiful for businesses to consider using philanthropy to improve their operations and make a positive impact. Being philanthropic can thrust you into the limelight of being an industry leader and unlock the company success you seek.
For More Insights: Visit Elinor's Amazon Author Page
"Communicate to Attract Interest"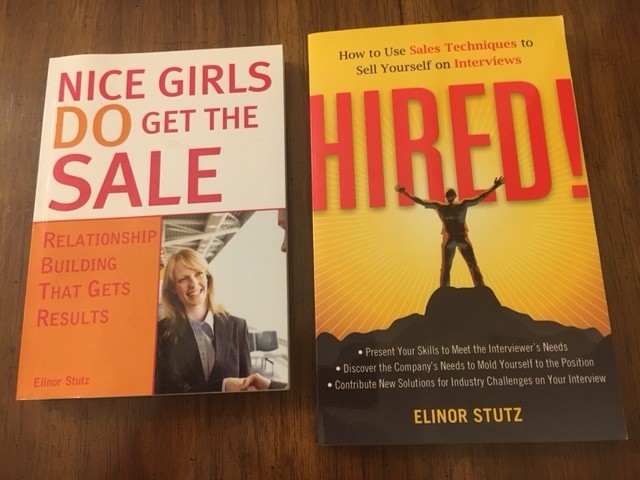 Authentic Relationships Are Essential
Be A Story-Teller
As the CEO of Smooth Sale, after her near-death experience, Stutz created the motto,
"Believe, Become, Empower"
" Nice Girls DO Get the Sale is an International Best-Selling and Evergreen Book – among the classics;
HIRED! Helped many to secure the job they desired.
Related Blog Stories:
Sales Tips: The Benefits of Philanthropy for Your Business
The benefits of philanthropy for your business play into the sales motto, 'strive for a win for all!'
Empowering communities with philanthropy will return the favor with loyalty to your business.
Embracing the better way of doing business will thrust you into the presence of other companies doing the same.
Creativity will likely increase to encourage additional collaborative ideas with companies doing similar philanthropic work.
Reputation precedes us, and as people become aware of your excellent work, you will draw their attention to your company.
Media will likely draw further attention to your philanthropic work to spread the word about your company.
Your audience will increase, as will new opportunities.
On the back end, ideas for new services plus additional collaborative efforts will come to light for further business growth.
Your company's excellent work will likely increase employee loyalty and benefit the bottom line.
Celebrate Success!
Today's insights are provided to help you achieve the Smooth Sale!
RESOURCES FOR PERSONAL AND BUSINESS GROWTH:
Advisorpedia Publishes information to help advisors build their practice, and those interested in the markets choose investments and find inspiration.
BizCatalyst360 Presents a life, culture, and biz new media digest serving as a hub of creative expression and personal growth.
CatCat Build your future one skill at a time.
For Book Lovers Only For Book Lovers Only introduces you, the book lover, to new and exciting authors and works of fiction and non-fiction.
Greg Jenkins Consulting LLC – Helping organizations realize the value of diversity to build inclusive, evolving, high-performing cultures.
Growth Hackers – Helping businesses globally grow with lead generation, growth marketing, conversion rate optimization, data analytics, user acquisition, retention, and sales.
Inclusion Allies Coalition "Everyone is welcome here." Learn more to train teams, and join the advocacy program.
Internet Advisor Find the internet service right for you among 2083 internet providers across 36,380 cities, plus Cellphonedeal compiles great deals on phones, plans, and prepaids to furnish you with the best options in your area.
Kred Connect with top-rated influencers to learn from and grow your networks.
LinktoEXPERT "It is not who you know – it is who knows you and what your expertise can do for them, plus understands the value of hiring you."
Lotus Solution LLC Helps organizations create diversity and inclusion to ensure a fair and just workplace through customized consulting, training, and keynote speeches.
SalesPop! Purveyors of Prosperity; how to compete against yourself to excel in your career.
Simma Lieberman "The Inclusionist" helps develop inclusive leaders from the inside out to champion diversity and build equitable, inclusive cultures at every level.
Vunela Provides a unique opportunity to view Videos and read articles by World Leaders.
WebTalk is the one-stop platform. Build your marketplace and grow social connections.
Women's Information Network (WIN) An education-and-event-based Global Community of Women Helping Women Worldwide Live Their Best Lives through Celebration, Self-Improvement, and Service.