Attract the Right Job Or Clientele:
NOTE:  Arianna Lupi, Outreach Humans, provides today's guest post, Do You Use These Tools to Grow Your Business?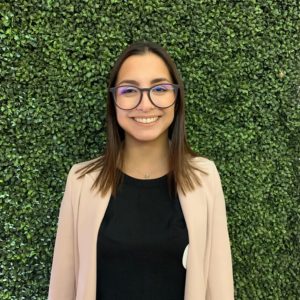 Arianna Lupi is originally from Venezuela.  She is passionate about everything search and digital marketing. In her free time she contributes guest posts and works for Outreach Humans  
____________________
5 Tools to Grow your Business in 2020

With the spread of technology and digital tools, it becomes almost impossible to run and grow your business without specific tools. When running a business, it's almost inevitable to use the power of the Internet and technology to your advantage. By getting some tools that focus on the core aspects of any business, you can easily pay attention to the business's growth. To make things easier for you, here are five essential tools that you will need when running and growing your business in 2020.
Analytical Tools
If you want to see a significant impact on your business, the best place to start is with an analytical tool. You can use these tools to collect, analyze, and report all activities on your website, also called a digital property. All businesses have a website to provide potential customers with easy access to information on their services. Still, you will need to monitor your website.  It is where the analytical tools come into play.
Information such as the number of visitors on your business website, how they found you, their location, and demographics, can be collected by these tools. You will also see the pages they viewed and how long they stayed on the site. Additionally, you will see where visitors stopped to read more. 
The information you see provides a way for you to make better decisions for your business. Planning improves.  Analytical tools help you in creating a strategy for achieving your business goals and satisfying your customers.
After collecting all this information, the tools will analyze the data for you.  You become better equipped to understand consumer behavior and preferences. You will also quickly learn where most visitors exit your website. By knowing this, you can tailor your website to appeal to the masses. By using the demographics of the visitors to your site, you can create more personalized campaigns.  Analytical tools help you monitor and measure the success of your ads.  Likewise, you will soon recognize where to invest in more advertising.
When choosing an analytical tool for your business, it's best to consider the type of information you need.  Understand how the app will collect this information for you. Some top analytical tools include Google Analytics, Kissmetrics, Localytics, and IBM Planning Analytics.
Marketing Tools
Marketing tools help you grow your online presence.  They are the best way to quickly and efficiently reach your target audience. If you want to make your products and services known, you need to use handy marketing tools. Spend time becoming familiar with how to use them. These tools will help you in the crucial parts of marketing.  They may include research, planning, and implementing the strategy.

These tools help can help with:
Analyze keywords on your page

Reach technical SEO success

Measure your search rankings

Build and remove links

Obtain content ideas.
When using the tools, it's also essential to make use of marketing automation tools. These will provide a central database for all the interactions and information related to your strategy. You will be in a better position for marketing your product.