Photo by PourquoiPas via Pixabay
Attract the Right Job Or Clientele:
Do You Want Simple Solutions to Make Your Business Life Easier
One essential strategy for your business is to make it easier to manage while also helping it see success. You must be doing everything you can to make things easier, even though it might seem like you have already done everything possible. As we all know, sometimes we overlook the obvious, plus no one knows everything. Our collaborative blog offers simple solutions to simplify your business life; however, deciding which tips work best for you is up to you.
_______________________________________________________________________________________________________________
Solutions to Make Your Business Life Easier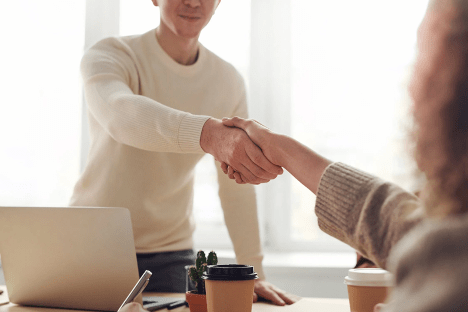 Get The Right Help
First, getting the right professional help is vital and does not need to be complicated. Make a list of everything you need help with, then list the assistance you already have. For example, you may need to hire a new IT support team to keep up with the changing tech landscape in business. Just ensure they can do everything you need, including understanding things like Microsoft 365 business and having a firm knowledge of online security.
Understand Your Target Audience
To simplify your business life, you must understand your target audience as much as possible.
The above information will be vital for you to use going forward. You want to be practically in the mind of your target audience so that you can provide the best when it comes to marketing and customer service.
Social Media Is Your Best Friend
Last but essential for business growth is that social media is your best friend. Social media is one strategy you will need now where you didn't necessarily need it before. It facilitates communication with your customers, ensures that you can post multimedia for marketing, and lets you get your customers involved in your business more. It will massively help your business. Your profile with a headshot is vital for your intended audience to become familiar with you and potentially request your help.
In Conclusion: Solutions to Make Your Business Life Easier
Building a business can be complicated and highly stressful. Owning a company will always be challenging, but it is doable for anyone willing to put in the time and effort to surpass roadblocks and enjoy success. The suggestions above will help guide you to make your business life easier.
For More Insights: Visit Elinor's Amazon Author Page
'Communicate to Attract Interest'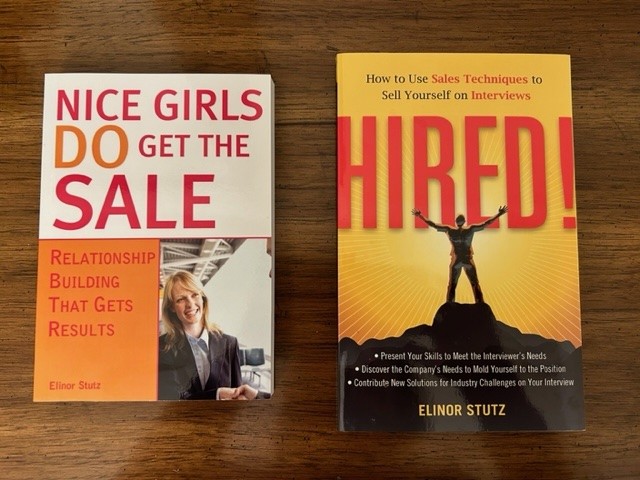 Authentic Relationships Are Essential
Be A Story-Teller
As the CEO of Smooth Sale, after her near-death experience, Stutz created the motto,
"Believe, Become, Empower"
" Nice Girls DO Get the Sale is an International Best-Selling and Evergreen Book – among the classics;
HIRED! Helped many to secure the job they desired.
Related Blog Stories:
Sales Tips: Solutions to Make Your Business Life Easier
Consider all suggestions to make your business life more manageable and eliminate stress whenever possible.
Observe what peers say, do, and experience to realize what may work better for you.
Research your top competitors to consider the best they provide and how you may add uniqueness to a similar delivery.
Consult with professionals on the topics with which you are experiencing difficulty.
Admitting errors and struggles will lead you to realize the help you need.
Ask many questions of those you believe in having the wisdom you seek.
Compile a list of all the areas you may need and prioritize the list.
Continue to comb through your list for fixing troublesome areas of business.
Similar to goal setting, an ongoing list of areas to acquire help will prove beneficial.
Celebrate Success!
Today's insights are provided to help you achieve the Smooth Sale!
RESOURCES FOR PERSONAL AND BUSINESS GROWTH:
Advisorpedia Publishes information to help advisors build their practice, and those interested in the markets choose investments and find inspiration.
BizCatalyst360 Presents a life, culture, and biz new media digest as a hub of creative expression and personal growth.
CatCat Build your future one skill at a time.
ContactOut is a web-based platform that enables users to search for contact information and uncover contact details, including email addresses, phone numbers, and other personal data.
Greg Jenkins Consulting LLC – Helping organizations realize the value of diversity to build inclusive, evolving, high-performing cultures.
Growth Hackers – Helping businesses globally grow with lead generation, growth marketing, conversion rate optimization, data analytics, user acquisition, retention, and sales.
Inclusion Allies Coalition "Everyone is welcome here." Learn more to train teams and join the advocacy program.
Internet Advisor Find the internet service right for you among 2083 internet providers across 36,380 cities; plus, Cellphonedeal compiles excellent deals on phones, plans, and prepaid to furnish you with the best options in your area.
Kred Connect with top-rated influencers to learn from and grow your networks.
LinktoEXPERT "It is not who you know – who knows you and what your expertise can do for them, plus understand the value of hiring you."
Lotus Solution LLC Helps organizations create diversity and inclusion to ensure fairness and work through customized consulting, training, and keynote speeches.
Onalytica Find relevant influencers for your brand.
SalesPop! Purveyors of Prosperity; how to compete against yourself to excel in your career.
Simma Lieberman, "The Inclusionist," helps develop inclusive leaders from the inside out to champion diversity and build equitable, inclusive cultures at every level.
Vunela Provides a unique opportunity to view Videos and read articles by World Leaders.
WebTalk is the one-stop platform To build your marketplace and grow social connections.
Win Win Women is the world's only interactive network and an international community for women. Women WIN when they receive solutions + Experts WIN when they provide solutions = Win Win Women.