Photo by Geralt via Pixabay
Attract the Right Job Or Clientele:
Do You Want Strategic Ideas to Be One Step Ahead Of Your Competitors?
The start of a new year is always a good time to think about your ambitions and goals. In business, it's vital to evolve and move with the times. If you are eager to take your business to the next level in 2023, our collaborative blog offers strategic ideas to be one step ahead of your competitors.
___________________________________________________________________________________________
One Step Ahead of Your Competitors
Improve Your Customer Review Score
Reviews carry a lot of weight and are incredibly influential when a customer chooses one business over another. More than 90% of consumers now check online reviews before they buy a product or contact a company or retailer. Positive ratings and high scores push customers towards companies, while negative comments can put prospective clients off. To gain a competitive advantage over rivals, do your best to improve your review score.
Go the extra mile to provide an enjoyable, stress-free, unique experience for your customers, prioritize customer service and enhance value for money for your clients. Share positive comments and feedback on your website and social media feeds, encourage existing customers to review your business, and spread the word.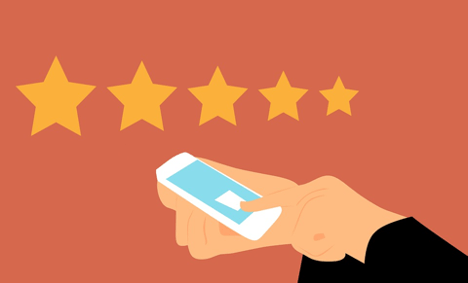 Image source: https://pixabay.com/illustrations/rating-phone-customer-mobile-4431148/
Work with The Best Companies
Work with the best companies. The majority of businesses work with other companies or agencies. Whether you team up with businesses to access services for a specific project or outsource tasks, such as digital marketing, IT support, or logistics, it's critical to make the right decisions. Spend time getting to know representatives and learning about the business before you decide who to hire or which companies with which to partner. From companies specializing in landfill construction, waste disposal, and commercial cleaning to manufacturers and delivery firms, it's vital to team up with reputable businesses with a proven track record. Your partnerships or agreements should enhance your business reputation and optimize performance and outcomes.
Implement Effective Recruitment Strategies
If you are an employer, it's crucial to understand the importance of implementing effective recruitment strategies. Your employees represent your brand and could make the difference between selling products, turning leads into customers, and losing clients to other companies. Consider what you're looking for when hiring new candidates for your team, and consider values, personality traits, and the ability to work within a group, as well as skills, qualifications, and experience. Hiring and holding onto top talent can help your business to shine.
Review and Upgrade Marketing Campaigns
Effective marketing campaigns can help businesses to attract new customers, raise brand awareness and boost customer loyalty. There is always room for improvement and development regarding marketing strategies. Review your current campaigns, analyze data and look for areas where you can build and evolve to take advantage of new trends and behaviors and boost lead conversion. Be clear about your target buyer and the campaign's aims during the planning stage. Every campaign element should be relevant to your brand and your target customer. Focus your energy and financial resources on methods and channels that will reach the ideal customer, test varying ideas, and use customer feedback to make adjustments.
Identify Emerging Trends
Businesses have to be agile and adaptable to succeed. Consumer trends come and go, and patterns of behavior change. Identifying and capitalizing on emerging trends to move forward and remain ahead of the curve is beneficial. Collect and evaluate sales and marketing data continuously and monitor reactions to social media promotions and posts. Encourage customers to share ideas and suggestions and ask people what they want to see from your brand moving forward. Keep an eye out for developments and new trends within your industry by reading blogs and magazines and keeping up to date with news headlines. If you can tap into new behaviors or trends before your competitors, you can attract new customers and increase your chances of retaining loyal clients.
Invest In Innovation
Investing in innovation can help your business to evolve and grow, enhance performance, supercharge efficiency and free up time for your employees. If you're up to speed with technological advances, you could also save money while offering your customers superior services or products. Research, seek expert advice, and concentrate on investments relevant to your business objectives.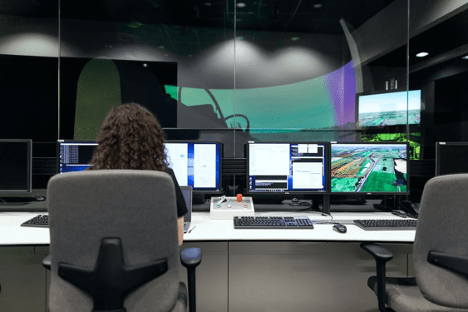 Picture from https://www.pexels.com/photo/female-engineer-controlling-flight-simulator-3862132/
In Conclusion: One Step Ahead
Outshining competitors is one of the most significant challenges for business owners. If you run a company and you're looking to get ahead in 2023, follow these steps. Try to improve your review score, work with the best companies and agencies and implement effective recruitment strategies. Review and upgrade marketing campaigns, try to identify and embrace new and emerging trends and invest in innovation.
For More Insights: Visit Elinor's Amazon Author Page
"Communicate to Attract Interest"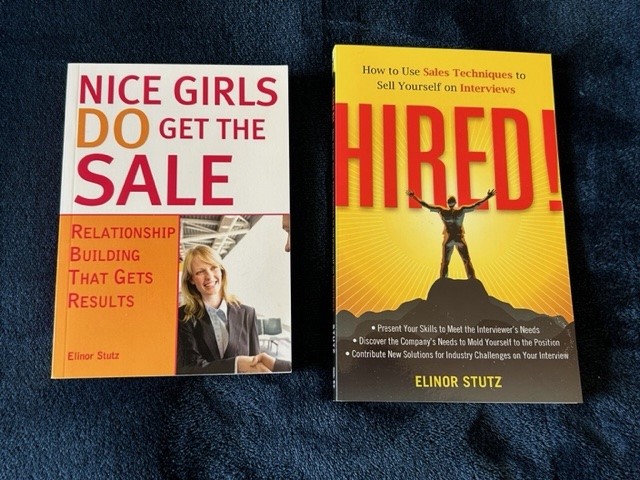 Authentic Relationships Are Essential
Be A Story-Teller
As the CEO of Smooth Sale, after her near-death experience, Stutz created the motto,
"Believe, Become, Empower"
" Nice Girls DO Get the Sale is an International Best-Selling and Evergreen Book – among the classics;
HIRED! Helped many to secure the job they desired.
Related Blog Stories:
Sales Tips: One Step Ahead
To help the business remain one step ahead of the competition, research what your top three may be doing better than you.

Review the similarities in client postings about your top competitors to realize where adjustments may be necessary.

Always remain consistent with your brand identity and style for conducting business; never copy.

Strive to keep up with your top competitors and remain one step ahead.

Remain up to date on the financial markets and the business news to realize the next wave of innovation.

Stay ahead of the curve by being willing to test new ideas; not all will work, but the ones that do will benefit you.

Hire the help you need and within your budget.

Encourage teamwork among all staff to embolden the ideas, possibilities, and output among them.

Maintain a vigorous eye on announcements that may affect your industry and how your competitors are adapting.

Celebrate Success!
Today's insights are provided to help you achieve the Smooth Sale!
RESOURCES FOR PERSONAL AND BUSINESS GROWTH:
Advisorpedia Publishes information to help advisors build their practice, and those interested in the markets choose investments and find inspiration.
BizCatalyst360 Presents a life, culture, and biz new media digest serving as a hub of creative expression and personal growth.
CatCat Build your future one skill at a time.
ContactOut is a web-based platform that enables users to search for contact information and uncover contact details, including email addresses, phone numbers, and other personal data.
For Book Lovers Only For Book Lovers Only introduces you, the book lover, to new and exciting authors and works of fiction and non-fiction.
GetCiara Make remote your unfair advantage.
Greg Jenkins Consulting LLC – Helping organizations realize the value of diversity to build inclusive, evolving, high-performing cultures.
Growth Hackers – Helping businesses from all over the world grow with lead generation, growth marketing, conversion rate optimization, data analytics, user acquisition, retention, and sales.
Inclusion Allies Coalition "Everyone is welcome here." Learn more to train teams, and join the advocacy program.
Internet Advisor Find the internet service right for you among 2083 internet providers across 36,380 cities, plus Cellphonedeal compiles great deals on phones, plans, and prepaids to furnish you with the best options in your area.
Kred Connect with top-rated influencers to learn from and grow your networks.
LinktoEXPERT "It is not who you know – it is who knows you and what your expertise can do for them plus understands the value of hiring you."
Lotus Solution LLC Helps organizations create diversity and inclusion to ensure a fair and just work through customized consulting, training, and keynote speeches.
SalesPop! Purveyors of Prosperity; how to compete against yourself to excel in your career.
Simma Lieberman "The Inclusionist" helps develop inclusive leaders from the inside out to champion diversity and build equitable, inclusive cultures at every level.
Vunela Provides a unique opportunity to view Videos and read articles by World Leaders.
WebTalk is the one-stop platform To build your marketplace and grow social connections.
Women's Information Network (WIN) An education-and-event-based Global Community of Women Helping Women Worldwide Live Their Best Lives through Celebration, Self-Improvement, and Service.