Attract The Right Job Or Clientele:
Note: Today's collaborative blog asks, 'Do You Want The Six Strategies All High Impact People Use To Transform Lives?
Experience shows that collaborative communication of any style works best. The better business approach is to obtain our prospect's viewpoint first for insight into moving forward. Doing so helps build the relationship and usually the sale as well. Should a conversation not prove fruitful, it is best to collect insights into avoiding repeat episodes. And done well, we earn not only the first sale but subsequent business, testimonials, and referrals.
_______________________________
The Six Strategies All High Impact People Use To Transform Lives
Being successful is all about having a high impact. The people who "make it" find ways to deliver tremendous value for the benefit of many people. In doing so, they transform lives and make the world a better place. They also model the essence of high impact people.
But which strategies do they use? And how, as an individual or business, can you emulate them? Let's take a look.
Focus On Value, Not Influence
Many people believe that influence is the key to having a massive impact. They think that by having the best arguments, they can convince people of their perspective. High impact people strive to transform lives.
But that's not how the world works. Most people aren't interested in reason. Instead, they want transformative people who change their emotions.
Value is all about delivering things that people want. The better you get at it, the more influence you will ultimately have.
Be Noble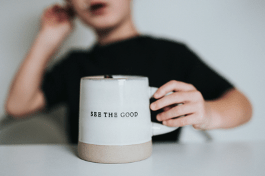 Seeking the highest good is another excellent way to impact people and transform lives. Don't just focus on the next buck. Instead, create a grand narrative around what you're doing and then go for it.
For instance, you might consider working for Teach for America. So instead of just going into the teaching profession via the regular route, you could do it via non-profit with a mission. Your work can significantly impact this way because you are deploying it where people need it most.
High Impact People Use Both Truth And Compassion
In the Dao De Jing, Lao Tzu writes that the sage "is pointed but does not pierce." He was implying that we should strive for both truth and compassion in our dealings with other people.
It's a delicate balancing act. Giving people honest feedback is often hard for them to accept. And, unless people are angry, it rarely happens at all. But not saying anything can make you appear insincere.
Try using both truth and compassion in your dealings with people. Be honest about their poor performance but communicate in a way that is empathetic to their feelings.
Having both these qualities will make you both approachable and respected. People will know that you are authentic when you deal with them. Accordingly, you enter the world of high-impact people.
Be Persistent In Your Drive Towards Positive Outcomes
Never give up on people for whom you are responsible. Continue to drive and insist on excellence. Make sure that they know precisely where you stand.
Focus On One Thing At A Time
Most people jump from one project to another. They rarely see things through to completion. But jumping around all the time is a mistake. It causes you to lose focus on the end goal.
Even if something seems complicated, stick with it. Focus on progress and avoid continual corrections.
Address The Most Difficult Problem
Transformative people don't shy away from problems. Instead, they attempt to tackle them directly. Don't shy away from the hard stuff. Try to solve it. When you deal with the most challenging issues, you automatically create more value. And the more value you offer, the more influence over people that you have.
So, which of these strategies will you use to impact the world around you and enter the elite status of high-impact people?
For More Insights: Visit Elinor's Amazon Author Page
"Communicate to Attract Interest'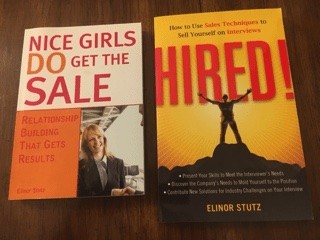 Be A Story-Teller
As the CEO of Smooth Sale, after her near-death experience, Stutz adapted the motto,
"Believe, Become, Empower.
"Nice Girls DO Get the Sale is an International Best-Selling and Evergreen Book – among the classics;
HIRED! Helped many to secure the job they desired.
Related Blog Stories:
Sales Tips: The Six Strategies All High Impact People Use To Transform Lives
Be willing and motivated to learn from poor outcomes.

Continue learning as you move forward.

Be an example of courage and one who perseveres.

Provide community service as a way of giving but also recognize what your audience needs.

Avoid judgment but seek to build relationships.

As awareness of needs increases, refine the value you provide for greater benefit.

Welcome difficult situations as they provide excellent lessons for the future.

Share how you overcame your challenges to encourage others.

Motivate others never to give up and be among high-impact people.

Celebrate Success!
Today's insights are provided to help you achieve the Smooth Sale!

RESOURCES FOR PERSONAL AND BUSINESS GROWTH:
Advisorpedia Publishes information to help advisors build their practice, and those having an interest in the markets choose investments and find inspiration.
BizCatalyst360 Presents a life, culture, and biz new media digest serving as a hub of creative expression and personal growth
CatCat Build your future one skill at a time.
For Book Lovers Only For Book Lovers Only introduces you, the book lover, to new and exciting authors and works of fiction and non-fiction.
GetCiara Make remote your unfair advantage.
Greg Jenkins Consulting LLC – Helping organizations realize the value of diversity to build inclusive, evolving high-performing cultures.
Inclusion Allies Coalition "Everyone is welcome here." Learn more to train teams, and join the advocacy program.
Internet Advisor Find the internet service right for you among 2083 internet providers across 36,380 cities, plus Cellphonedeal compiles great deals on phones, plans, and prepaids to furnish you with the best options in your area.
Kred Connect with top-rated influencers to learn from and grow your networks.
LinktoEXPERT "It is not who you know – it is who knows you and what your expertise can do for them plus understands the value of hiring you."
Lotus Solution LLC Helps organizations create diversity and inclusion to ensure a fair and just workplace, through customized consulting, training, and keynote speeches.
SalesPop! Purveyors of Prosperity; how to compete against yourself to excel in your career.
Vengreso Provides easy-to-follow on-demand sales training for LinkedIn.
Vunela Provides a unique opportunity to view Videos and read articles by World Leaders.
WebTalk is the one-stop platform to Build your marketplace and growing social connections.
Women's Information Network (WIN) An education-and-event-based Global Community of Women Helping Women Worldwide Live Their Best Lives through Celebration, Self-Improvement, and Service.